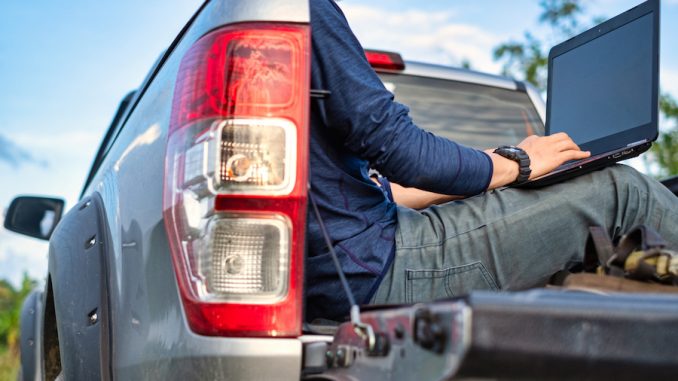 View the complete article here.
If you're the owner of a pickup truck, you already have a leg up on making some extra money. With the recent rise in popularity of on-demand services like Uber and Lyft, there are now more opportunities than ever to earn money with your pickup truck. And those are only two of the most obvious options!
Keep reading to learn more.
15 Best Ways to Make Money With a Pickup Truck
Here are some of the best ways to make money with a pickup truck.
1. Delivery Driver
One of the easiest ways to make money with your pickup truck is by becoming a delivery driver. There are a number of different companies that will hire you to make deliveries in your local area, and all you need is a clean driving record and a valid driver's license.
You can sign up with companies like DoorDash, Grubhub, or Postmates, or you can work for a local restaurant or business that offers delivery services. The pay varies depending on the company and the type of delivery, but you can usually earn between $10 and $20 per hour.
2. Rideshare Driver
Another way to make money with your pickup truck is by becoming a rideshare driver for companies like Uber or Lyft.
To become a rideshare driver, you'll need to meet the requirements of the company (which vary depending on the company but usually include being at least 21 years old and having a valid driver's license), as well as pass a background check. Rideshare driving is a great way to earn some extra money, and you can typically earn around $20 per hour.
3. Moving Services
If you're strong and have some friends or family members who are willing to help out, another great way to make money with your pickup truck is by offering moving services. You can advertise your services online or through word-of-mouth, and you can charge by the hour or by the job.
This is generally considered one of the more labor-intensive ways to make money with your pickup truck, but it can be very profitable if you're able to get enough customers.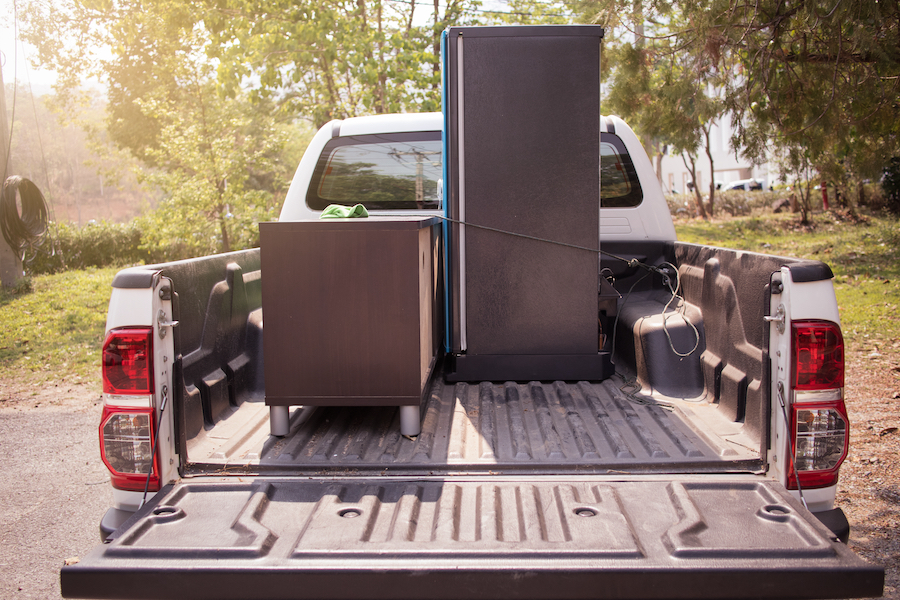 4. Advertising
If your truck is regularly driven in areas with high foot traffic, you can make money by renting out advertising space on your truck. You can either sell advertising space directly to local businesses or work with an advertising agency that will find advertisers for you.
5. Local Business Deliveries
Many businesses rely on delivery services to get their products to customers. If you have a pickup truck, you can start your own delivery service and work with local businesses to transport their goods.
6. Hauling
Hauling is one of the best ways to make money with a pickup truck. With a little creativity, you can haul just about anything: furniture, appliances, construction materials, mulch, you name it.
And because so many items need to be hauled at some point or another, there's always a demand for hauling services. Best of all, you can usually charge by the hour or by the job, making it easy to price your services according to the level of effort required.
7. Delivering Materials to Construction Zones
Construction companies are always in need of materials like concrete, lumber, and bricks. If you have a pickup truck, you can start a business delivering these materials to construction sites around the area.
8. Landscaping Services
With a truck, you can transport all the equipment you need to provide lawn care, leaf removal, and other services. You can also use your truck to haul away debris after a job is completed. Plus, with a truck you can get to remote job sites that would be difficult to reach with any other type of vehicle.
9. Appliance Repair and Delivery
If you're looking for a way to make some extra money with your pickup truck, you might want to consider appliance repair and delivery. It's a great way to use your skills and knowledge to help people in your community, and it can be a very lucrative business.
There are a few things you'll need to get started, such as insurance, a valid driver's license, and a truck that's big enough to transport appliances. You'll also need to be familiar with appliance repair, as you'll be the one responsible for fixing any issues that customers might have.
Once you've got everything in place, you can start advertising your services and building up your clientele.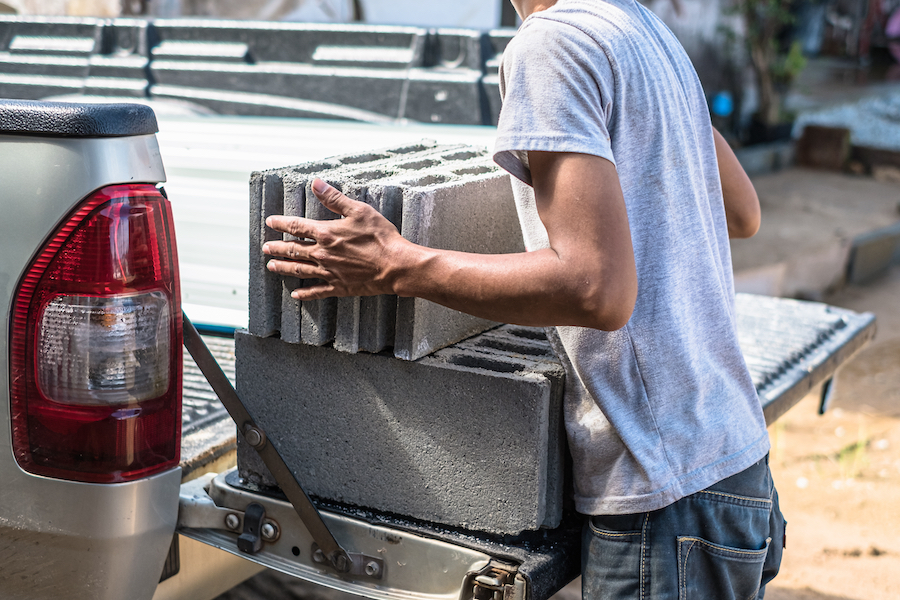 10. Towing Services
With a towing service, you can help people who have broken down on the side of the road or who need to move a large item from one location to another.
The great thing about this business is that it is always in demand. There are always people who need help getting their cars towed or moving heavy objects. And, because you are providing a service that is needed, you can charge a premium for your services.
11. Hauling Scrap Metals
Hauling scrap metals is one of the best ways to make money with a pickup truck. You can find scrap metals just about anywhere, from abandoned construction sites to old factories. And because metal is so heavy, you can usually get a good price for hauling it away.
Plus, there's no need to sort or process the metals, so you can simply load them up and take them to the nearest recycling center.
Just be sure to check the prices before you head out, as metal prices can fluctuate quickly.
12. Start a Trash Hauling Service
This can be an especially profitable venture if you live in an area with a lot of construction sites. Construction companies often need someone to haul away debris, and they are willing to pay good money for this service. In addition, you can also offer your services to homeowners and businesses who need help getting rid of large items. Furniture, appliances, and even trees can be hauled away for a fee.
13. Firewood Delivery
If you live in an area with a lot of trees, then there's a good chance that you've thought about starting a firewood delivery business.
And for good reason – selling firewood is a great way to make money with a pickup truck. Not only is it a relatively easy business to get started, but there's also a ready market for your product. In most cases, all you need to get started is a truck and some basic woodworking equipment.
And if you're willing to put in the work, you can easily build up a thriving firewood delivery business.
14. Snow Plowing
One option is to offer snow plowing services in your community. This can be a great way to make money during the winter months, when demand for these services is typically high. In order to be successful, it is important to price your services competitively and to offer a prompt, professional service. You will also need to invest in some basic equipment, such as a snow plow, shovels, and salt.
15. Rent Out Your Truck
If you've got a pickup truck, you can put it to work for you by renting it out to people who need a pickup truck for moving or other services – but you might not be available to do the actual driving.
This is a great way to earn some extra money, and it can even turn into a full-time income if you're especially busy.
First, you'll need to advertise your services. You can do this by putting up flyers in local businesses or by creating a website or blog. Once you've got some customers, be sure to treat them well so they'll come back to you next time they need a truck.
Keep your truck clean and in good working order, and be punctual and professional with each rental. If you provide great service, you're sure to find that renting out your truck is a great way to make money.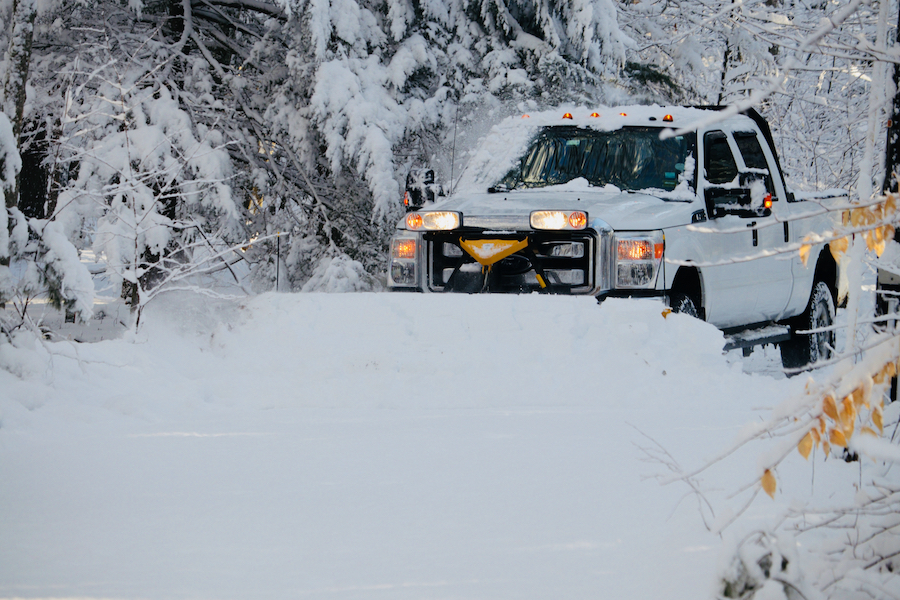 A Few Tips for Starting a Business With Your Pick Up Truck
If you're thinking about starting any of the above businesses with your pickup truck, you might be intrigued by all the options that exist. But where do you start? What do you need? The answer may be simpler than you think. In many cases, all you need is a pick-up truck. However, there are a few other things to keep in mind, too.
Get Your Truck Ready With the Right Equipment
Once you've decided on the type of business you'd like to start, it's time to get your truck ready for action. If you're going to be using your truck for hauling or deliveries, be sure to invest in some quality racks or shelves to keep your cargo secure. And if you're starting a landscaping business, outfitting your truck with the proper tools and equipment is essential. Whatever type of business you're starting, make sure your truck is up for the task.
Promote, Promote, Promote!
Starting a new business can be tough, so it's important to let people know that you're open for business. Advertise in local publications, put up flyers around town, and make use of social media platforms like Facebook and Twitter. You can also include your contact information on the side or back of your truck so that people know how to reach you when they need your services.
Get Insured
Before you start running your business out of your pickup truck, it's important to make sure that you are properly insured. This will protect you and your customers in case of any accidents or injuries that may occur while you are working.
Offer Quality Service and Take the Time to Build Relationships
When it comes down to it, providing quality service is what will really help your new business thrive. Whether you're delivering goods or providing a service like landscaping, plumbing, or electrical work, always aim to exceed your customers' expectations.
By delivering quality results time after time, you'll build trust with your clients and establish yourself as a go-to source in your field—and that's exactly what any new business needs to succeed.
Final Thoughts
A pickup truck is a versatile vehicle that can be used for more than just personal transportation. With a little creativity and elbow grease, you can use your truck generating some extra income.