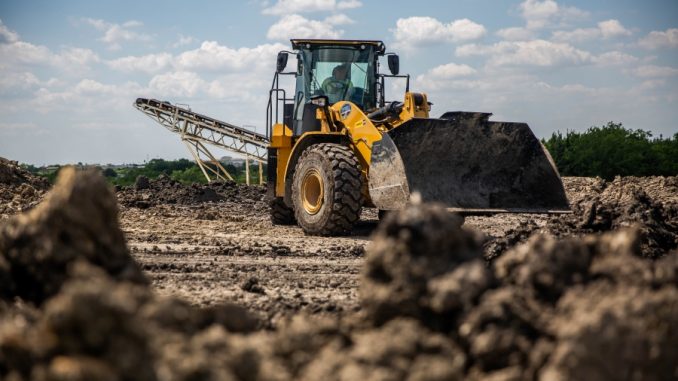 Situation
Pihl Excavating is an expanding earth-moving enterprise with over 70 employees dedicated to high quality workmanship, and with a heavy equipment fleet tailored to meet the demands of today's fast paced construction schedules. Based in Banks, Oregon, the company services the needs of the Oregon wine industry, commercial development contractors, and state and local public agencies in Northwest Oregon.
The company has developed such a high reputation that a few years ago it ran into a problem that many organizations would like to have—too much work.
"About three years ago we got in big trouble. We had too much work," recalls Tomas Zilka, Vice President of Operations at Pihl Excavating.
"Too much work can lead to project delays and unhappy customers, which nobody wants to see."
At the time the company was using a series of Excel spreadsheets to track projects. The company needed a better way to track project progression—from pre-bid through completion. Although the company had some spreadsheet super users, it needed a user-friendly central repository that was simple for all to access and interact with to better track its projects that range from 130 to 140 and more per year.
Solution
Pihl found the solution it needed with HCSS Project Tracking, which enhances the way projects are tracked and managed—from pre- bid, through estimating, to project completion.
In fact, as soon as the company heard that HCSS was working on such a product, they joined the early alpha and beta test programs to begin working with the product even before it was introduced to the market. They were invited to HCSS headquarters in Texas where they sat through classes on the product and immediately saw its value.
Once they had HCSS Project Tracking up and running they imported data from the many different spreadsheets that had previously been used for tracking projects, and then began entering all new projects into the Project Tracking portal.
The team soon experienced the real-world value of HCSS Project Tracking.
"Suddenly, we saw that we could actually tell how many estimates we had submitted to a specific general contractor, as well as our success rate," Zilka recalls. "Then we saw that it was a powerful tool for tracking prospective leads. The application is so flexible that we've been able to customize its templates to pretty much track whatever we decide needs tracking."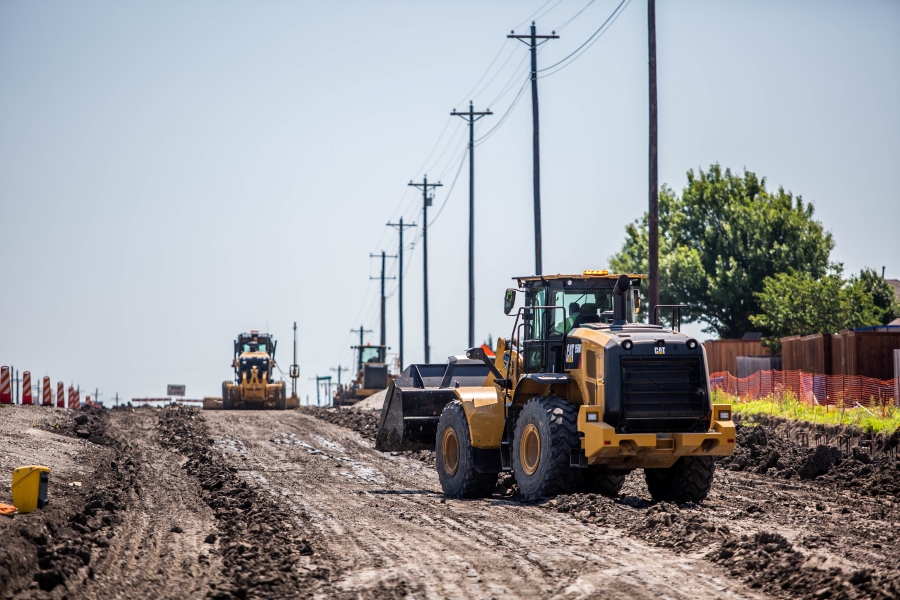 Functional Overview
Here's a look at how Pihl Excavating uses HCSS Project Tracking:
Lead Tracking. Whenever a Pihl Excavating employee hears of a prospective job, they enter it into the Project Tracking portal. "This is a huge help because leads used to be gathered through e-mails, voice mails, or jotted down on scraps of paper," Zilka says. "This meant that potential projects could be lost and never make it to our estimators for "
Bid Evaluation Tracking. Pihl Excavating uses HCSS Project Tracking as a central repository for all prospective leads, making it easy for management to evaluate potential projects and decide which ones to send to its estimators for bidding. The company uses HCSS HeavyBid to create its estimates and submit bids.
Bidding Deadline Tracking. The company uses HCSS Project Tracking to stay on top of bid deadlines, so a bid submission is never late. "Bid deadlines can be confusing as sometimes there is a fake bid deadline in initial documents, and it is helpful to know the actual deadline," Zilka says. "By customizing the templates within Project Tracking, we added a column for the actual deadline, pulled from bid documents."
Pending Bid Tracking. The company uses Project Tracking to stay current on pending "Project Tracking helps us track pending bids which we review at our business development meetings and forecasting meetings," Zilka says. "HCSS Project Tracking helps us forecast workflow and helps ensure we never lose track of bids or projects."
Win/Loss Tracking. Project Tracking makes it easy for Pihl Excavating to run reports to see its win/loss on bids across any of its areas of activity. In addition to tracking the bids it won, the company also tracks the bids it lost, helping it fine-tune its bidding
Active Job Tracking. Pihl Excavating managers can always see the progress across any of its active jobs using Project Won bids are moved onto the company's Active Projects template. "I then send a work notice, assigning a project manager and superintendent," Zilka says. "From Project Tracking, the team setting up the job will already have the exact job number, the address, the client, as well as our own checklist of required fields for our accounting department."
Geographic Tracking. Project Tracking makes it easy to see in which areas of the state its many projects are located. Zilka notes: "We can use Project Tracking like a heat map to see where we are working, which can figure into our considerations of pursuing a bid."
General Contractor Tracking. The company uses Project Tracking to track how many bids it has submitted to general contractors—and their success rate in winning the bids.
Job Type Tracking. Pihl Excavating uses Project Tracking to instantly see active jobs—or pending bids—by project type: whether land clearing, road work, dam and reservoir projects, winery work, or any of its other areas of expertise.
Customizable Views. Aaron Dort, Grade Control Manager at Pihl Excavating, and a spreadsheet wizard who worked with Zilka in implementing HCSS Project Tracking, says "There's a ton of information in Project We customized the Project Tracking portal so each user can create their own custom list view to display just the information pertinent to their own department."
Project Tracking has proven so valuable to the company, that Zilka says: "It's become a strategic tool for us."
Asked how he would recommend HCSS Project Tracking to others, Zilka jokes: "If it was a competitor, I'd tell them not to buy it. If I was talking to someone in a different state, I'd say: 'You better take a look at Project Tracking, because it's going to change the way you see the life of your projects.'"
Once the project is underway, the company uses HCSS HeavyJob, including the HeavyJob Project Management module.
Benefits
Pihl Excavating has found a number of benefits through use of HCSS Project Tracking, including unified communication, ease of use, and the ability to track projects throughout their lifecycle. The company also likes the way Project Tracking integrates with HCSS HeavyBid, its flexibility and customizability, its ability to enforce structure, and the wealth of historical information it provides for analytics and reporting.
Unified Communication
Pihl Excavation is delighted with the unified communication it has enjoyed since deploying HCSS Project Tracking. Information that used to be spread across several Excel spreadsheets, is now accessible from a central repository— making it easy for different departments to access, and interact with, the data they need.
"Before we had HCSS Project Tracking, our information was siloed in different spreadsheets," Zilka says. "An estimator would work from their own private spreadsheet. Project initiation was filled out by hand on a printed form. Our current projects were tracked on another spreadsheet. Accounting used another. Every department had their own spreadsheet to meet their own needs. Along the way the project name might change. Our estimator might give it a name based on where the bid originated from. It later might be named for its location or for the customer. All of this made it extremely difficult to track projects as they progressed."
This is why deploying HCSS Project Tracking has proven to be what Zilka terms "a strategic tool for us."
"All of our information is now in one place," Zilka says. "It's no longer spread across different spreadsheets, held in separate silos. HCSS Project Tracker's centralized store of project data provides great visibility and accumulates a complete record for all of our projects."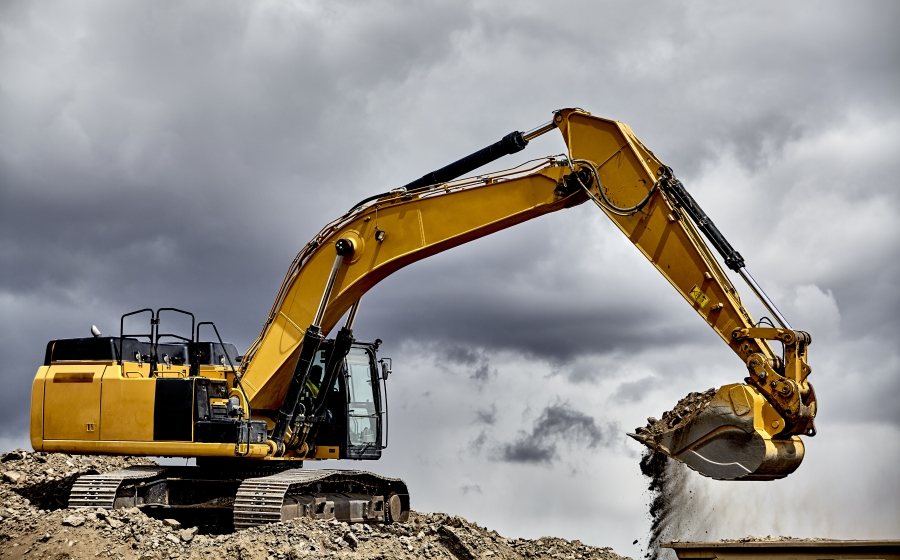 Ease of Use
HCSS Project Tracking helps streamline processes—especially because with the Project Tracking portal, Pihl Excavation employees no longer need to update information on multiple spreadsheets. Project Tracking also slashes the time spent searching for data.
"HCSS Project Tracking has freed us from the inefficiency and confusion of working from multiple spreadsheets, and it has also added a lot more capabilities that we didn't have with our old spreadsheets," says Dort. "Because it is web-accessible, people can access the information they need from anywhere. All of this makes it much easier to find and interact with the information you need."
Dort says that a strong factor adding to the solution's ease of use is the fact that users can easily customize HCSS Project Tracking to match their own needs.
"The Project Tracking online portal is way more intuitive for people who aren't as comfortable in Excel, says Dort. "People can access just the information they need, and make their own checklists to guide their own processes. The ability to sort by the information you need, rather than working through a huge spreadsheet is much more user friendly."
Zilka laughs and says of Dort: "That is a high compliment for Project Tracking because Aaron is our spreadsheet wizard."
Tracks Throughout a Project's Lifecycle
Pihl Excavating values the visibility and data accessibility that HCSS Project Tracking provides throughout the full lifecycle of its projects— from beginning to end.
"One of the first things we noticed was that potential bids were no longer getting lost or forgotten," Zilka says. "We no longer miss the leads and opportunities that otherwise might have gone forgotten because they were on a piece of paper, or on voice mail, or in someone's e-mail inbox. Now everyone knows that they simply enter potential bids into our Project Tracking."
The project lifecycle continues, as Operations can go into Project Tracking, review leads for potential bids, decide which ones should be pursued, and then send those on for bid estimation, all within HCSS Project Tracking.
Project Tracking also makes it easy to perform the important task of tracking bid deadlines, and the status of pending bids as well as pending projects, which have been won but not started.
"Using this powerful tool of HCSS Project Tracking we did 130 jobs in 2019," Dort says. "Each of those jobs has to go from building up an estimate, and then becoming an active job, going through accounting, and other processes, and then upon completion being closed out. HCSS Project Tracking helps a lot with staying on top of everything."
Zilka adds: "We use Project Tracking all the way from the moment we hear something about a potential project to the moment we say the project is completed."
Integration with HeavyBid
HCSS Project Tracking integrates with Pihl Excavating's HCSS HeavyBid, helping ensure that the same data is used throughout.
"We have mapped fields between Project Tracking and HeavyBid, which means we can start our HeavyBid record directly from Project Tracking," Zilka says. "This means your project name, general and owner, bid date, project date, site address, description, market segment, and any notes are already pre-entered from Project Tracking to HeavyBid. There's a lot of information we are linking, and all of this ensures consistency of project information, which before Project Tracking could be a problem for us."
The company also pulls specific fields of information from HCSS Project Tracking into its HCSS HeavyJob Project Management module.
"Information from Project Tracking goes into HeavyJob Project Management for our project managers, site supers, and accounting to use in setting up the job," Zilka says.
Flexibility to Easily Customize Templates to Meet Specific Needs of Projects, Teams, and Individuals
Pihl Excavating finds great value in the flexibility and easy customization of HCSS Project Tracking.
"Some products are inflexibly geared toward specific industries," says Dort. "With HCSS Project Tracking we can easily customize it to meet any of our needs. This is especially important in excavating because we work with so many different types of projects—it could be land clearing, mining, paving, bridges, drainage, dams, you name it. We customize Project Tracking on a weekly basis, just to meet the different needs that arise for projects, departments, and individuals."
"With Project Tracking you never have to worry about finding work-arounds, because it is so easy to customize, work arounds aren't needed," Zilka says. "We can create whatever forms are needed. Our different departments live in different templates, and every template is customized to what the individual department needs. For me, I want to see potential projects. So that's my default template. And I have it customized so I can sort by priority, start date, status, and other areas important to me. Our estimating department wants to see things by bid dates."
"The amount of information that you can associate with each job is basically endless, because you can add as many fields as you want," Dort says. "You can have date fields, calculated fields, text fields, checklist fields. And all of this is completely customizable, so it is tuned to the user's needs."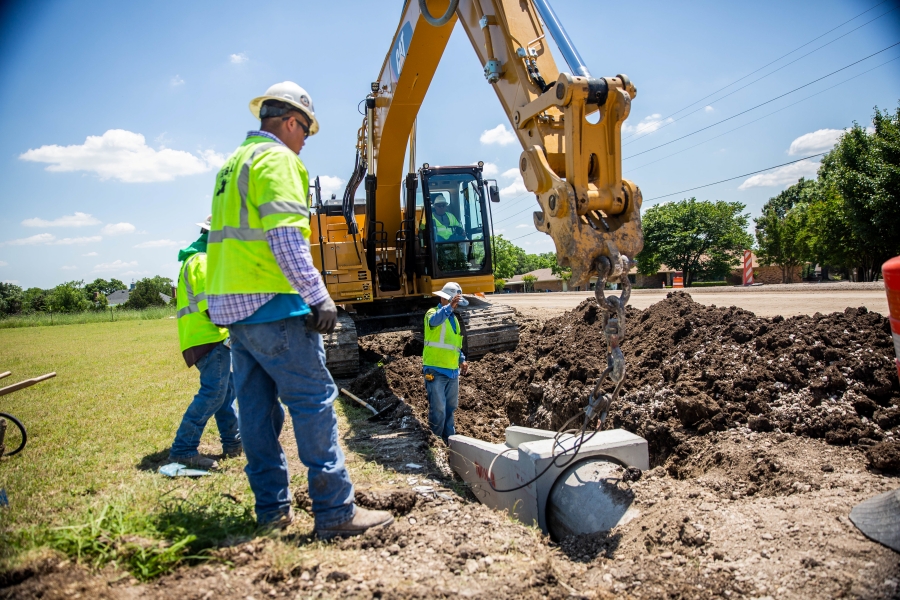 Ability to Enforce Structure
The same flexibility that enables Pihl Excavating to customize templates to meet individual needs, also allows managers to lock in key requirements so data can't be incompletely or incorrectly entered.
"We work in several market segments, and we used to have a problem with people either not entering the segment, or creating their own name for the segment," Zilka says. "HCSS Project Tracking gives us the flexibility to guide a user into the information that we need—and lock it down so that they choose from our pre- defined segments."
The company has also used Project Tracking to require a project to be classified as to whether Pihl Excavating is the prime contractor or a sub.
"The ability to lock down definitions, and require fields be completed has been extremely helpful for us," Zilka says. "Without this enforced structure, records can get out of control."
Wealth of Historical Information for Analytics and Reporting
The historical data that builds within HCSS Project Tracking provides a wealth of information for the company to analyze for its business development and related efforts.
"All of the Project Tracking data is sortable and filterable—available for analysis in any way you would like to slice and dice it," Dort says. "We can examine our data based on market segment, the client, the general contractor we worked with. We can see how much work we have won in a market segment, how many bids we have lost, how many jobs we've done for a specific client, or where our business has been from a geographic standpoint. All of that is in our Project Tracking historical data."
The historical information also proves valuable in tracking bids and projects with the company's many long-term customers.
"We do a lot of work with wineries, which involves a lot of project diversity," Zilka says. "We often begin with land clearing, and then a future project might be preparation for production facilities. Later we might be working on tasting rooms, warehouses, or driveways. If they need water, we can build them a dam. The historical information within Project Tracking is very helpful in providing guidance as we move from project to project with a client."
Zilka believes the ability to analyze data also provides an edge in marketing and business development.
"Our business development team can look for trends, according to segment or time of year. There is endless potential when you connect all those things together," Zilka says. "For example, if you see a certain market segment is doing well, or you're getting more jobs awarded in a certain month, you can create a marketing campaign to take advantage of a timeframe or market conditions for the segment. Information like this gives you a competitive edge."