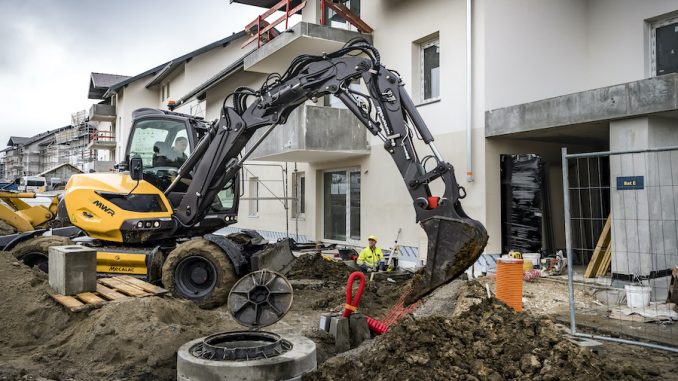 Mecalac, a global leader in the design, manufacture and distribution of compact construction equipment for urban environments, plans an array of hourly equipment demonstrations throughout CONEXPO-CON/AGG 2020. These captivating 20-minute, precisely choreographed displays will take place at Booth F2658, Festival Grounds, and will highlight the mobility, productivity and versatility of Mecalac's innovative equipment in a number of common jobsite applications. Demonstration models include the 9MWR wheeled excavator, the 6MCR crawler skid-excavator, the AS700 swing-loader and 6MDX dumper.
"To some extent, all manufacturers design with the end-user in mind, but for Mecalac it's about providing innovative solutions that go above and beyond, addressing challenges that operators haven't even thought about yet," said Alexandre Marchetta, CEO for Mecalac. "We organized the CONEXPO-CON/AGG demonstrations to prove the speed, stability, maneuverability, sustainability and overall productivity of Mecalac products using real-world scenarios operators often encounter on the jobsite. We've brought our game-changing equipment to the North American market because we believe it fills an unmet need. These demonstrations will give attendees a chance to witness our revolutionary solutions firsthand."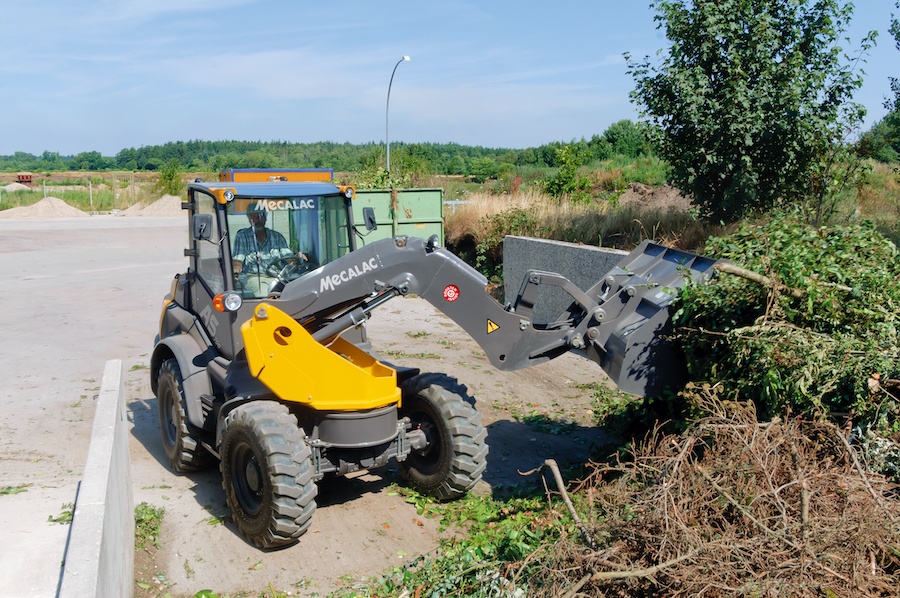 During the CONEXPO-CON/AGG demonstrations, attendees will see the outstanding stability, accessibility and 360-degree compactness of the 9MWR. Like all models in the MWR series, the 9MWR offers operators optimum stability regardless of the rotation angle of the upper carriage. The series also features cabins that are 20% lower than comparable models and centered, integrated steps for ease of access. And, at just 90.9 inches wide (231 centimeters), the 9MWR is 2.5 times more compact than a traditional excavator. This, combined with 4-wheel steering, allows enhanced turning mobility in narrow spaces.
Mecalac's 6MCR will demonstrate the productivity and efficiency possible from its MCR series. With speeds up to 6.2 mph (10 kmh), the 6MCR is up to two times faster than comparable compact excavators. It features the lineup's hydrostatic transmission motor, allowing operators to move up to 26 cubic feet (.75 cubic meters) of material at 6.2 mph (10 kmh). The 6MCR's 360-degree compactness is ideal for congested worksites, offering industry-leading stability with a smaller footprint to safely navigate the tightest spaces.
Attendees will also witness the stability, mobility and space management offered by the AS700. All models in the AS Series, including the AS700, provide industry-leading stability in all positions and on all terrains. Innovative design allows operators to pivot the bucket up to 180 degrees without any loss of stability for greater flexibility and utilization in tight spaces. Three steering modes —2 wheel, 4 wheel and crab — allow contractors to simultaneously drive, operate and rotate for maximum mobility. In combination with the 180-degree swivel arm, this maneuverability provides a rotation footprint 20% smaller than conventional loaders for optimal space management.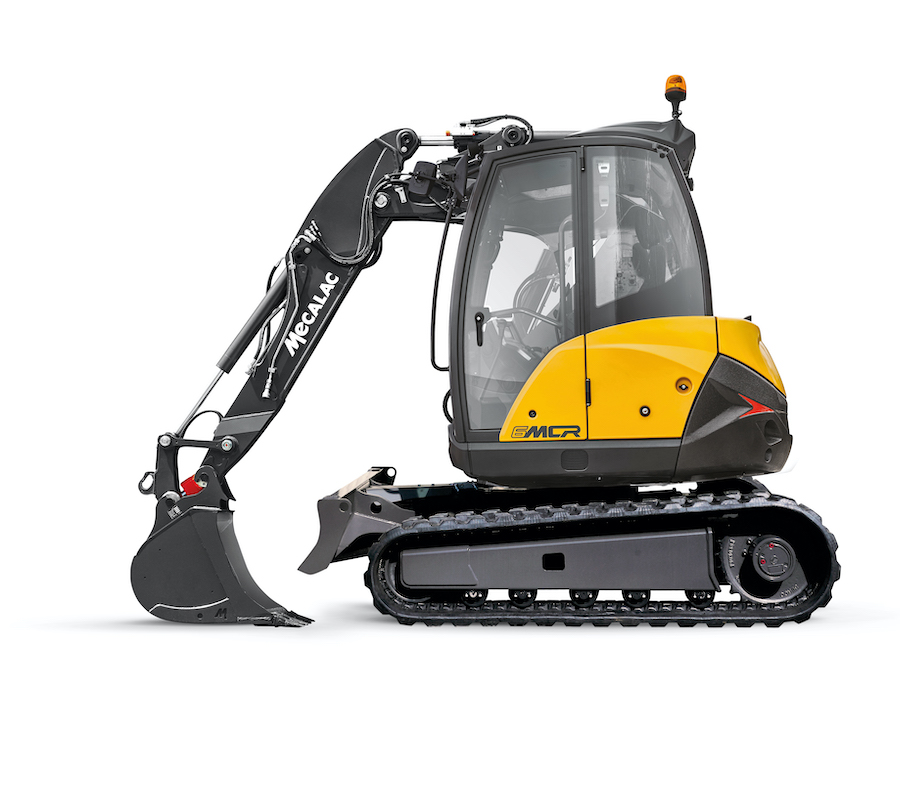 "Space is limited on any jobsite, which is why Mecalac machines are uniquely designed to simplify operation," Marchetta said. "Why have four machines crowding your work area when one can do it all? Our designs start with the job, through the eyes of the operator, and from there we design the safest, most efficient machine possible."
Attendees can see this commitment to safety firsthand on the 6.6-ton payload (6,000-kilograms) 6MDX, which will also be part of the CONEXPO-CON/AGG demonstrations. The MDX series has large cabins with excellent visibility and standard forward-facing ISO5006 compliant cameras. The 6MDX also features large steps, organized like a stairway, and full-length handrails to ensure safe access and egress.
Mecalac has built an international reputation for innovative design, producing user-friendly, more sustainable machines that address the safety, comfort and flexibility needs of operators on today's urban jobsites. These qualities, and more, will be on display during the demonstrations.
Learn more here or stop by booth F2658 during the show.