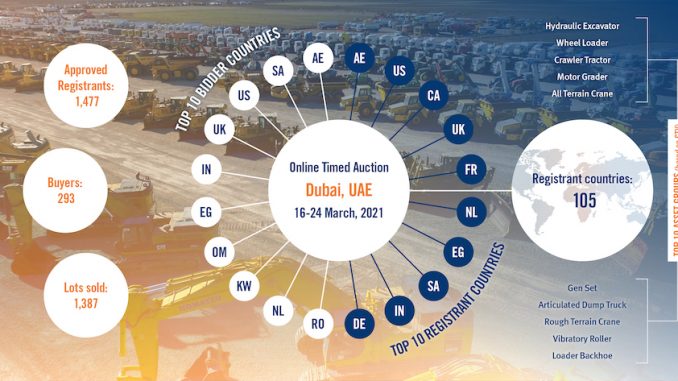 Ritchie Bros.' entirely online auctions continue to drive strong results for consignors around the world and the UAE. At the company's recent auction, the world's largest machinery and heavy equipment auctioneer sold over 1,380 items through its Dubai auction site to online buyers worldwide. The two-day auction in March attracted more than 1,470 registered bidders, an increase of 40 percent compared to the same month in 2020.
Fully integrated demographic targeting strategies and digital marketing campaigns were key contributors to the auction's success, attracting over 51,510 equipment searches on its web portal from around the Gulf region and further afield, leading to strong pricing for consignors.
"As our auctions are held entirely online, we are really able to focus our digital capabilities and demonstrate to sellers how Ritchie Bros. is uniquely positioned to extend our international reach into new markets using our easy-to-use Online Timed Auction system," said Eduard Faig, regional sales manager at Ritchie Bros. Middle East, India and Africa.
"We are committed to making further innovations in our online experience. International demand for heavy machinery is currently high. At Ritchie Bros., we keep close track of the data to optimise our campaigns and advise our customers on the best selling and buying options."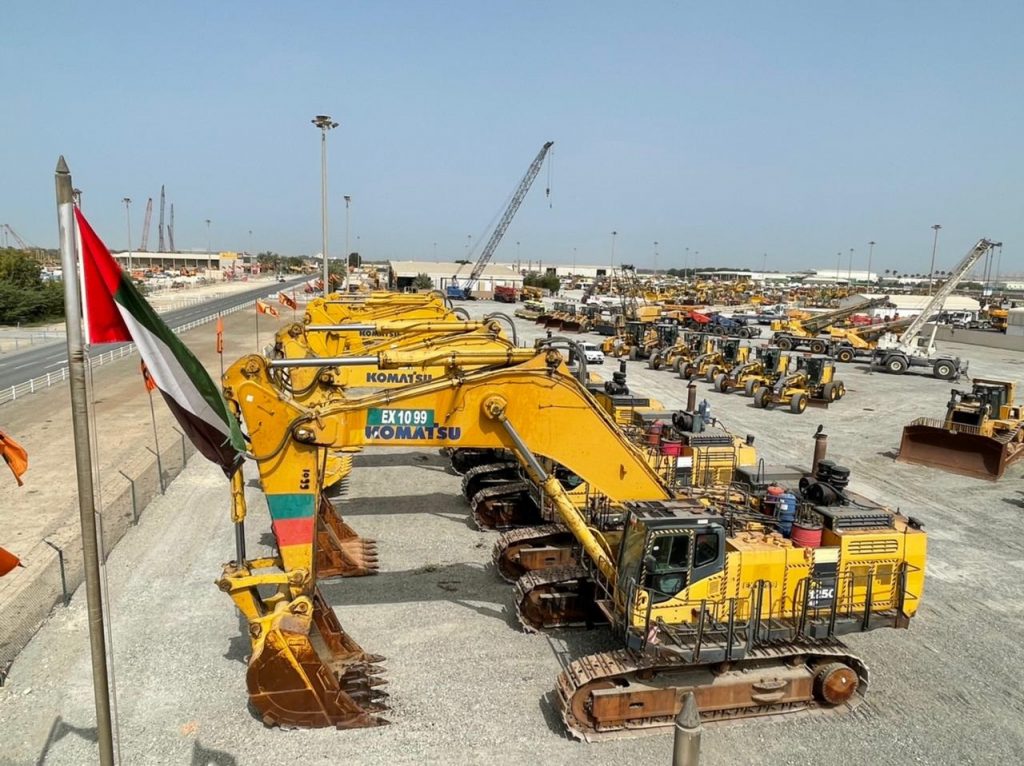 In March, the online-only event attracted registrants from 105 countries and the highest number of new registered bidders for March auctions in the last five years, with an increase of five percent. Egypt emerged as the second-largest buyer market in the Middle Eastern region after the UAE for the first time, further demonstrating the effectiveness of Ritchie Bros.' wide-reaching digital strategy.
Particular categories with strong price performance included hydraulic excavators, wheel loaders, crawler tractors, motor graders, all-terrain cranes, rough terrain cranes, vibratory rollers and articulated dump trucks. Every item was sold without minimum bids or reserve prices.
Bidder interest in sport utility vehicles and truck tractors also saw an upswing compared to March 2020, with price performance improving by over 40 percent.
"Our advanced online infrastructure successfully connects these consignors to buyers by expanding their global reach and facilitates cross-border sales. Our in-house shipping services give overseas buyers more confidence and ensure the smooth transportation of assets to buyer locations anywhere in the world. Egypt is a good example of how our Online Timed Auction format can open and expand new lucrative markets for sellers. Our team is focusing all its efforts on our upcoming auctions to further build on this success," concluded Faig.
The next Dubai auction will take place in June, with bidding opening on June 22 and ending at staggered times on June 29 and 30, 2021. The auction is unreserved, meaning all items will be sold to the highest bidders, without minimum bids or reserve prices, resulting in the guaranteed sale of equipment.
The auction will be held online with all the auction items listed on Ritchie Bros.' website with multiple descriptions, images and other information to assist buyers. Interested buyers can also visit Ritchie Bros.' Dubai site in Jebel Ali Free Zone to view items in person from mid-June 2021.
For a complete list of equipment, or to list any assets, visit rbauction.com/dubai.