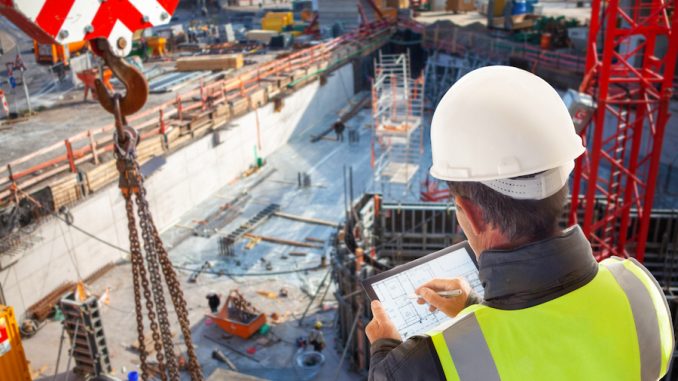 Construction management software (CMS) consists of several different components that can supercharge your construction business. CMS can help you organize and track workers, clients, projects, documents, and equipment. It can increase communication between you, your clients, and your project team. It can help you get new clients. CMS can provide analytical tools to improve every aspect of your business by leveraging historical and real time data. In this article we will discuss how you can leverage CMS to bring your construction company to the next level – and beyond.
What Is Construction Management Software?
Construction management software – or CMS – is a suite of programs that automate the various parts of a construction business to increase efficiency. Where efficiency is realized, costs are reduced, and profits are increased. There are so many ways construction companies, unfortunately, lose money every day on every project. The goal of CMS is to help you better manage every aspect of your construction business.
A Special Breed
Construction projects are a breed unto themselves. The CMS program you select should be tailored to the construction industry because there are so many moving parts that need to be managed. Even the simplest of construction projects contains a range of elements to coordinate. Let's use building a patio for a residential client as an example. You will see the many tasks that a CMS can help automate. As we walk through each step in the construction project, think about how you handle that process or task today.
Customer Management and Marketing
A prospective customer contacts you for a quote on building a patio. You enter their information – name, address, phone number, email address – into the system. You ask how they heard about your company so you can determine how well a recent marketing campaign is working.
Employee and Fleet Management
One of your employees drives one of your trucks out to the prospective customer's home to get details about the patio.
Job Costing and Document Management
Your worker measures the area for the patio and gathers information such as whether the customer wants to stain the concrete. They create a sketch of the proposed patio. A quote is emailed to the customer.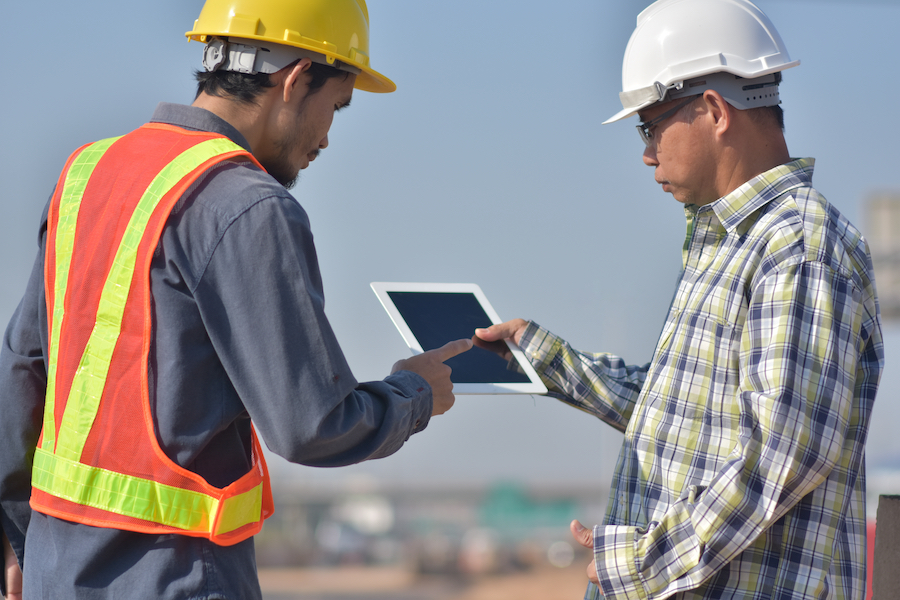 Job Scheduling
You follow up with the customer to close the deal. The customer hires you to build their patio. You schedule the job.
Inventory, Equipment, and Tool Management
You need to hire or dispatch workers, lease or dispatch a cement truck, buy materials for the concrete, and track the tools used for the job.
Safety Management
Prior to dispatching workers to the job, you hold a "toolbox talk" on pouring concrete. You distribute the PPE required for the job to the workers.
Project Management, Change Management, Customer Communication
In the middle of the job the customer asks one of the workers if they can make the patio bigger. You provide a cost and time estimate for the customer to sign off on.
Invoicing
You complete the job and send the customer an invoice.
Account Management and Payment Processing
One month later the customer still hasn't paid. The customer receives notice that payment is late. They pay the invoice online.
Warranties
Three months later there is a problem with the concrete. You send a worker out to fix it.
Project Management
You close out the project and compare estimates to actuals. Any issues related to the job are captured. This includes an assessment of what went well and improvements that could be made on future projects.
Bookkeeping
You input all of the costs related to the project, update inventory, and determine gross profit.
Analytics
You look at all the data related to this patio project – along with other projects – to find efficiencies. You make process changes based on this analysis.
Not So Simple
You can see that even a "simple" patio job is not so simple. It is likely that implementing a CMS may pay for itself after a few projects. With better management of people and resources you may be able to take on more projects with the existing team.
CMS Options
There are many CMS programs available. Here are some popular options:
CMS for Small Construction Companies
Buildxact is a construction management system priced and sized right for smaller construction businesses – especially those just starting out. They offer a free 14-day trial period. You can also book a 30 minute demo. Pricing for the full-featured Pro version starts at $249 a month for two users. Add on users for $69 a month.
CMS for Medium-Sized Construction Companies
Buildertrend offers a construction management system appropriate for construction businesses who have been expanding and perhaps are feeling some growing pains. They have a Core and a Pro version. You can book a demo. They also have some excellent videos to explore on their website to give you a feel for the program and its capabilities before you talk to a salesperson. The Core version is $349 a month; the Pro version is $599 a month. However, the annual option offers great savings.
CMS for Large Construction Companies
Procore is a popular choice for large construction companies. This construction management system is best for larger, more established construction businesses – or those managing large, complex projects. Procore has some high-profile customers like Duke Energy and Target. You'll need to answer a few questions to get a custom quote. If you're a medium-sized construction company with big projects on the horizon, consider getting a demo and quote from Procore. After all the information is free.
Remember that you can begin with the basics – such as customer management and job costing – and add modules as your construction company grows. Take the time to think about your greatest need today and prioritize future requirements.