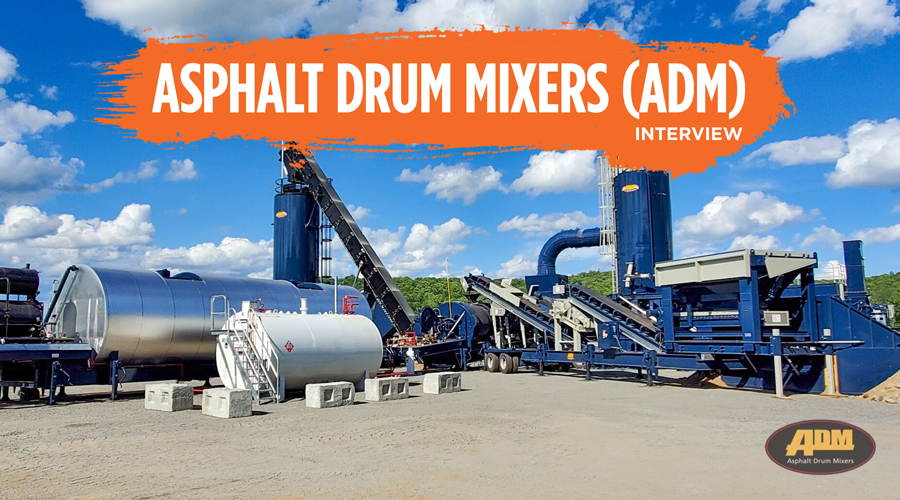 E&C's interview with Asphalt Drum Mixers (ADM) a leading manufacturer of high-quality asphalt plants and components for contractors and asphalt producers worldwide.
E&C: How did ADM get its start?
ADM: We started our family business in 1974 manufacturing high-quality asphalt plants and components. We committed to exceptional service and customer support from the very beginning. Our quality guarantee is a key component of that commitment.
E&C: We'd like to give our readers an overview of setting up an HMA plant. What's the first step?
ADM:  The first thing, after reading the instruction manual of course, is preparing the site. There are several considerations to keep in mind: foundations, wind direction, stockpile location, equipment and truck traffic, and your neighbors.
E&C: Wind direction?
ADM: Yes, wind direction and dust control are often overlooked. You want to place equipment and buildings where they are less likely to get blown with dust.
E&C: That seems hard to control.
ADM: That's why you should have a dust control program which includes frequent watering of bare drives and lots. You'll want to frequently do inspections and maintenance. And proper PPE should be worn at all times.
E&C: Where do neighbors fit into setting up the HMA plant?
ADM: Well, stockpile location and traffic go hand-in-hand because it can impact people who live and work around your HMA plant. Dust control, noise reduction, and minimizing traffic can foster goodwill for the current – and potential future projects. So we recommend being a good neighbor – whether you plan to be there a few months or a few years.
E&C: Which type of foundation should be used?
ADM: For any ADM portable plant, you can set it up directly on the ground in most cases. All of ADM's asphalt plants are available in portable, skid-mounted, or relocatable versions.
E&C: What asphalt plant offers the lowest cost per ton of any asphalt plant in its class?
ADM: The 110-350 TPH RoadBuilder Series. It has self-erecting silos that one person can set up. You can start producing within days. Just one plant operator and one load operator are needed. There are three options for increased capacity of this HMA plant: 160, 250, or 350 tph.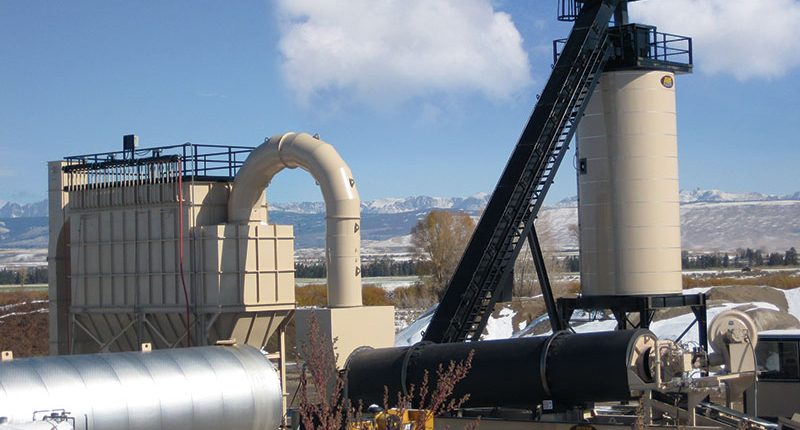 E&C: How is the MileMaker Series environmentally friendly?
ADM: The MileMaker uses dual-drum counterflow technology that separates drying and mixing zones. This provides maximum heat transfer and fuel efficiency. This HMA plant virtually eliminates blue smoke and emissions by separating the burner from the mixer. Any gases that are created are captured and reintroduced to the combustion zone.
E&C: Which ADM plant is best for small producers?
ADM: Definitely the 60-160 TPH SPL Series. It is a reliable and economical option for producers and contractors with lower production requirements. The plant and all its components fit on a single trailer frame.
E&C: We're guessing the SPL series is popular.
ADM: Absolutely. It's so easy to transport that it's a great solution for hard-to-access locations. Because it's cost-efficient to ship worldwide, it's also a great solution for emerging markets. The SPL series of HMA plants produces quality asphalt at a lower cost compared to other small portable or relocatable plants.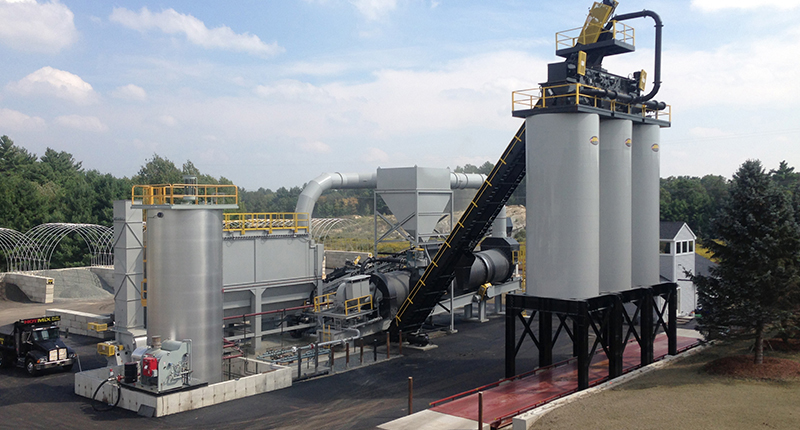 E&C: Which ADM plant is best for large producers?
ADM: The EX Series. The largest model in this series can produce 425 TPH with a 112" drum. Like the MileMaker Series, the EX Series is environmentally friendly. It can handle up to 50% RAP.
E&C: We were surprised by the number of paint choices for ADM plants.
ADM: We do offer quite a few! Check out all the color options here.
E&C: What are some of the ADM standard components?
ADM: We sell a variety of standard components that are designed to fit any asphalt plant – not just ADM plants. This includes emissions control equipment, liquid asphalt storage, aggregate feed systems, and more.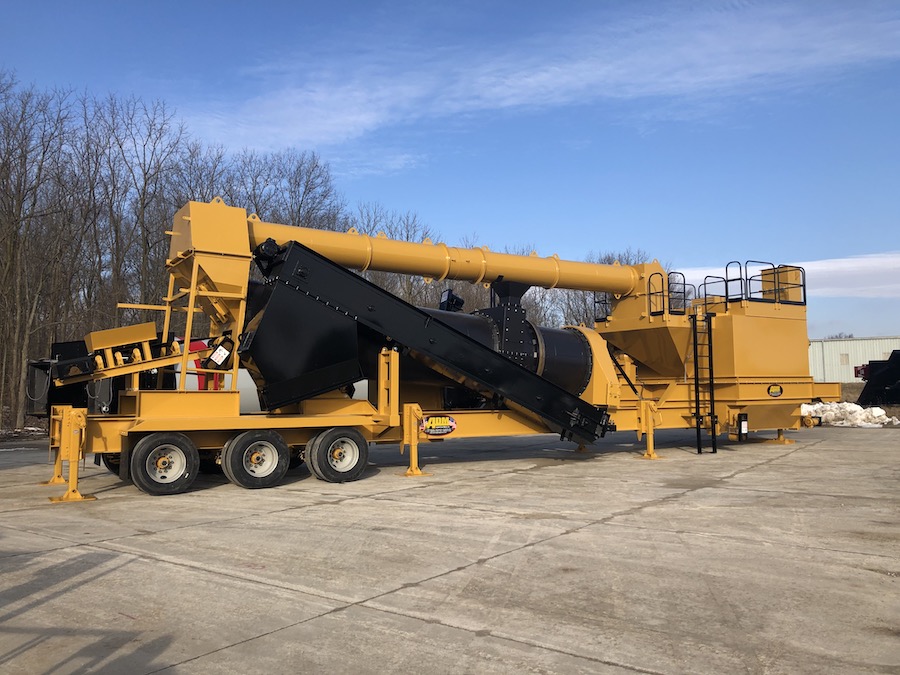 E&C: Now you sell parts as well.
ADM: We have an amazing array of parts for our customers. Everything from burners and burner accessories to drives, electrical, and pollution control parts.
E&C: Any career opportunities at ADM?
ADM: We are always on the lookout for great workers. If you're passionate about the asphalt industry, send us your resume. 
E&C: What else do you want our readers to know about ADM?
ADM: That we've been helping asphalt producers and paving contractors for more than 40 years. Our team is highly experienced and can help you find the right HMA plant for your requirements. We are always here to help our customers from planning to setup to service – before and after the sale.