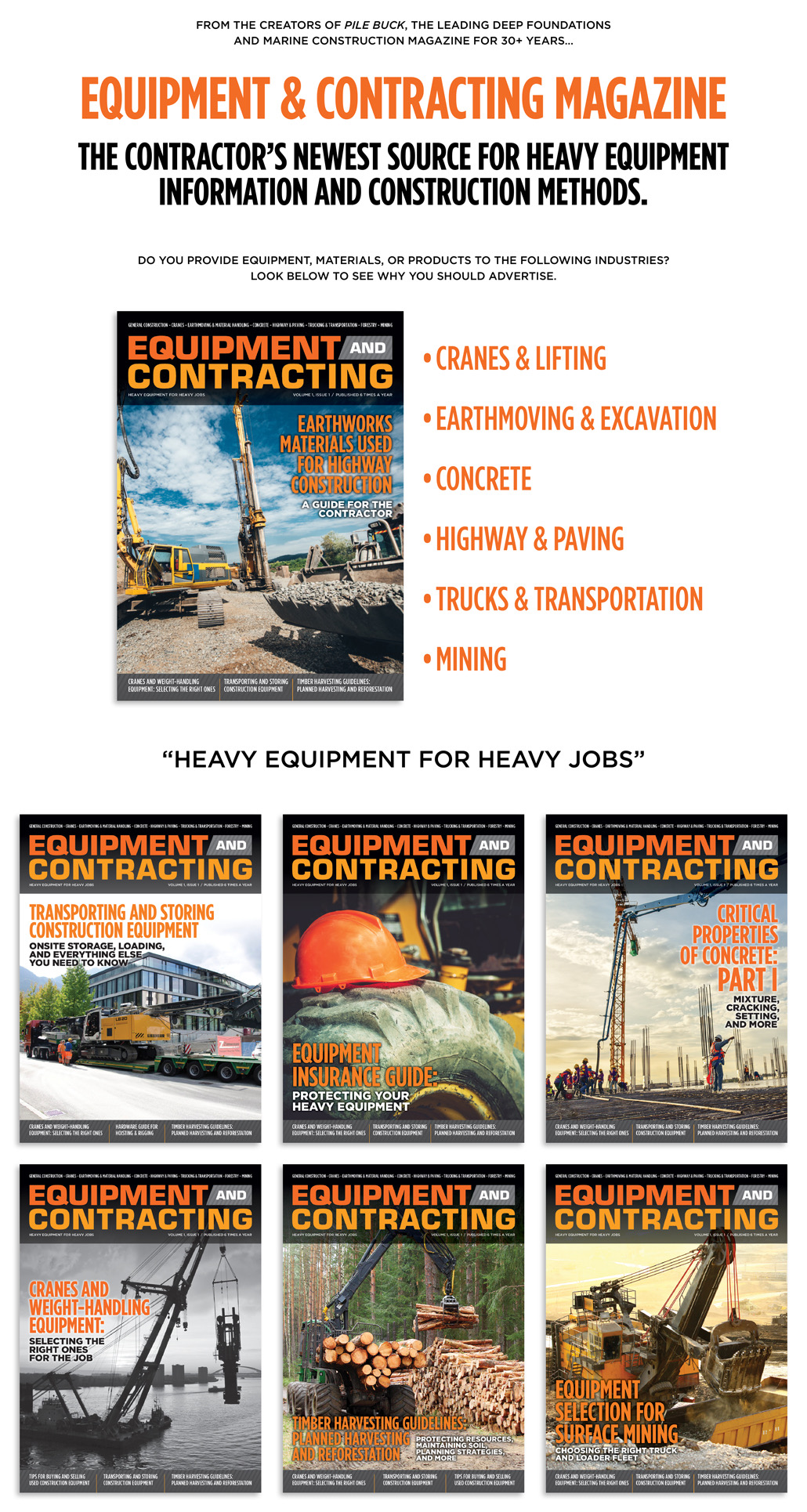 WHO ARE WE?
Since 1984, we've helmed the leading deep foundations and marine construction magazine, Pile Buck. Since the beginning of 2019, we've generated the same success with E&C in various other industries that interest us well —concrete, lifting, earthmoving, etc. You can read more about Pile Buck by click here.
WHY ADVERTISE IN E&C?
Simple. We believe that no competing publication can match the level of effort we put in for each client. From tailoring magazine articles for a clients specific focus to cooperating with new trade shows to expand a clients reach, we have 30+ years in experience bridging the gap between each client and the right buyer. See testimonials listed below to see what our current clients have to say about us.
DIGITAL OR PRINTED?
E&C is available in both print and digital forms.
WHAT ELSE ABOUT THE DISTRIBUTION?
Published every two months and distributed internationally to contractors, engineers, government agencies, etc., E&C is sent free-of-charge to our email list of 60,000+ hand-picked industry professionals and printed/shipped to our mailing list of 10,000 V.I.P.'s. Note: Both lists were built from scratch and not purchased.
WHAT ABOUT THE FORMAT?
Whether it is an in-depth guide to selecting the right concrete pump or a photo edition cover story, showcasing our favorite client photos, each article is developed in its own unique way to both educate and entertain the reader.
Issues may focus on any of the following — construction methods, safety tips, instructional videos, how-to guides, legal advice, photos, and more.
Each issue contains at least one article pertaining to each — cranes & lifting, earthmoving & excavation, concrete, highway & paving, trucks & hauling, and mining. Furthermore, your ad will always be placed with the appropriate content. For example, a client advertising crane attachments could expect their ad to be placed with "How to Use Slings For Hoisting & Rigging."
DO YOU OFFER ANY DEALS?
Yes, please email alex@equipmentandcontracting.com to learn more. We offer packages that include print ads, email ads, social media promotion, content marketing, and even photo/video services.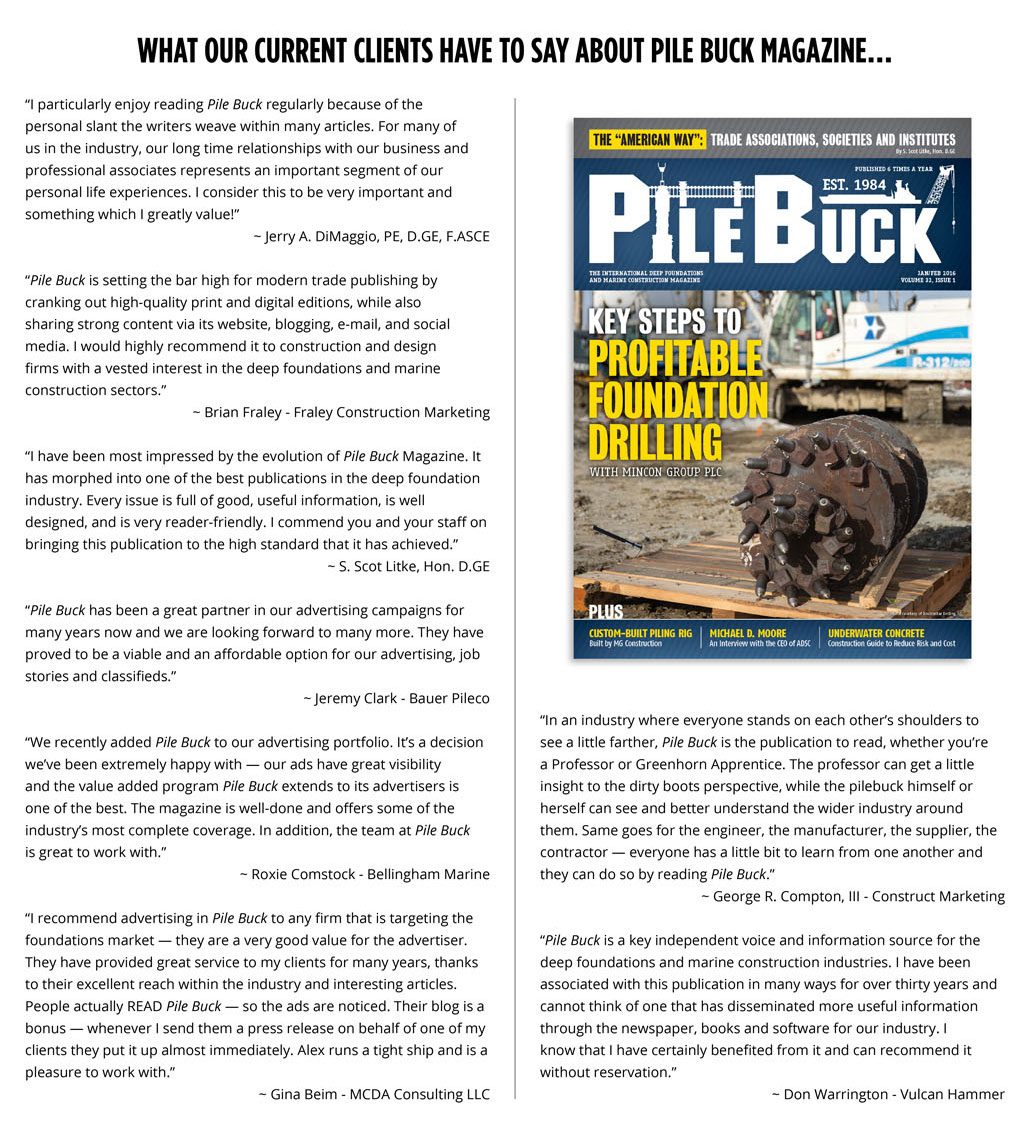 HAVE QUESTIONS? CLICK HERE TO CONTACT US