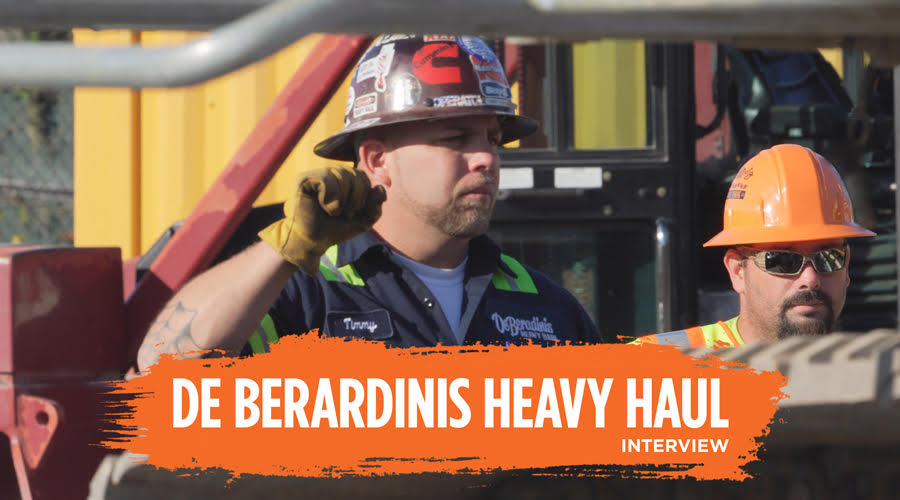 E&C's interview with DeBerardinis Heavy Haul International, the premier heavy equipment transport company.
E&C: How did DeBerardinis Heavy Haul get started?
DHH: Well, we started out with one truck and a lowboy trailer. Unfortunately, we picked a challenging time to get started. It was 2007 – not long before the start of the Great Recession. We literally watched the economy crumble before our eyes. It took a lot of hard work, but by 2013 we expanded our fleet. We've been growing our business and expanding our services ever since.
E&C: What services does DeBerardinis Heavy Haul offer?
DHH: We specialize in oversize and over width heavy equipment transport. We can handle superloads, specialized rigging, and winch ons. We can just escort the load. Also, we provide power only services as well as route feasibility and route planning. Of course, we can handle the whole transport project.
E&C: Tell us about power only services.
DHH: Power only is where a company has a loaded trailer but may not have the trucks and drivers to do the transport. Sometimes a company typically does their own transport but doesn't have the trucks and drivers available. It's really a value-add service for companies. Why buy and store transport vehicles and equipment when you can hire a company that specializes in it as needed? Even large companies with their own fleet can save money by using us for fill in or particularly difficult transport jobs.
E&C: What's involved in managing a heavy haul transport project?
DHH: A lot more than many people realize. Even if you're moving, say, one medium-sized crane, there's a lot of planning involved. You can't just throw this puppy on a trailer, tie it down, and go. There are state laws that tell you how to tie down the load. You have to plan out the route, since there may be roads and bridges that can't handle the load size. Not to mention when you should move the load. You want to mitigate risk by traveling on less populated roads at off-times when possible. How are you going to handle unloading? Do you have properly trained drivers? That's just the tip of the iceberg on the knowledge needed to successfully move a piece of heavy equipment.
E&C: What are some transport projects DeBerardinis Heavy Haul has managed?
DHH: One good one is the Komatsu WA600 we transported on 11-axles.  We have a video of one of our drivers, Jeremy, hauling it on a Mack Titan. We have another video (above) where our team is loading a Bauer BG39 Drill Rig. You can see why companies in Central Florida prefer to hire a heavy haul company. We like prospective customers to take a look at these videos so they can get an idea of the quality of our fleet and the expertise of our workers.
E&C: How can companies ensure their heavy haul project is successful?
DHH: The first thing they need to do is educate themselves. They need to know the roads and the federal, state, and local laws that govern those roads. Selecting the right workers to load, transport, and unload is critical. Safety is a huge part of the project. You need to have a plan and ensure that all workers involved in the transport are properly trained. You also need someone on the ground who will make sure folks actually follow the plan. This stuff is no joke – if you don't carefully plan and execute a heavy haul, people can get hurt. Even killed. Not trying to scare people, but if you can't commit to safely transporting a huge piece of equipment, you should hire someone who can.
E&C: Which leads us to our next question: What should our readers look for in hiring a heavy haul company?
DHH: Proven experience for starters. DeBerardinis Heavy Haul has three generations of trucking experience. You should ask to see their safety plan. Read it through and ask questions. You want to make sure they have the proper insurance. Ask about their drivers and the other workers who will be part of the move. Ask for references – and be sure to actually contact them. Researching the company online, including reviews, is helpful.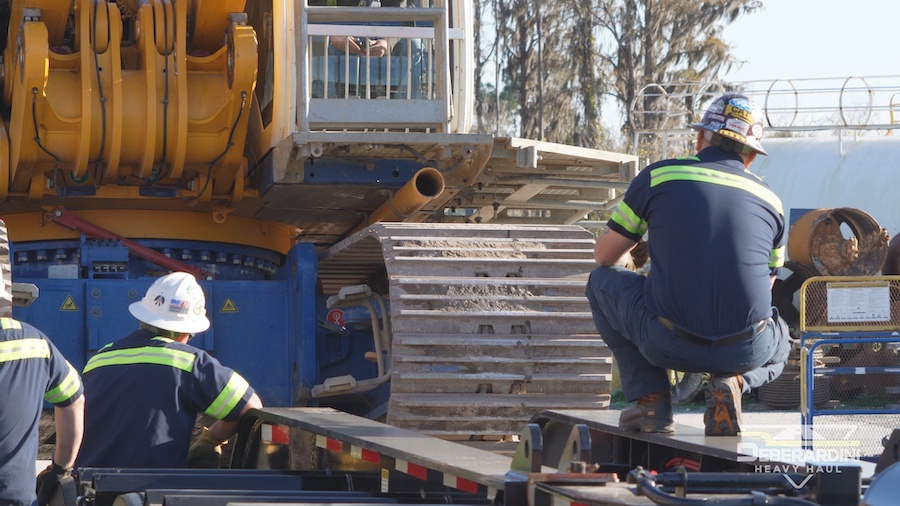 E&C: How does DeBerardinis Heavy Haul implement safety guidelines?
DHH: We prioritize safety in the workplace and on projects. We reward employees for implementing safe procedures through our Safety Pays program. Employees receive gift certificates to local retail businesses every month based on their proven attentiveness and dedication to safety. But safety begins with a stringent hiring process.
E&C: How can someone become a driver at DeBerardinis Heavy Haul?
DHH: You must be at least 23 years old. You must have a satisfactory work record. Believe me, we check. You have to pass a drug and alcohol test prior to being hired – and we randomly check after that. We have zero tolerance for drug or alcohol use on the job. You must have at least 5 years' experience. There's a lot more; you can see a list of the basic requirements on our website. We are always looking for highly-qualified drivers. So, if you meet the basic requirements, go ahead and submit an application.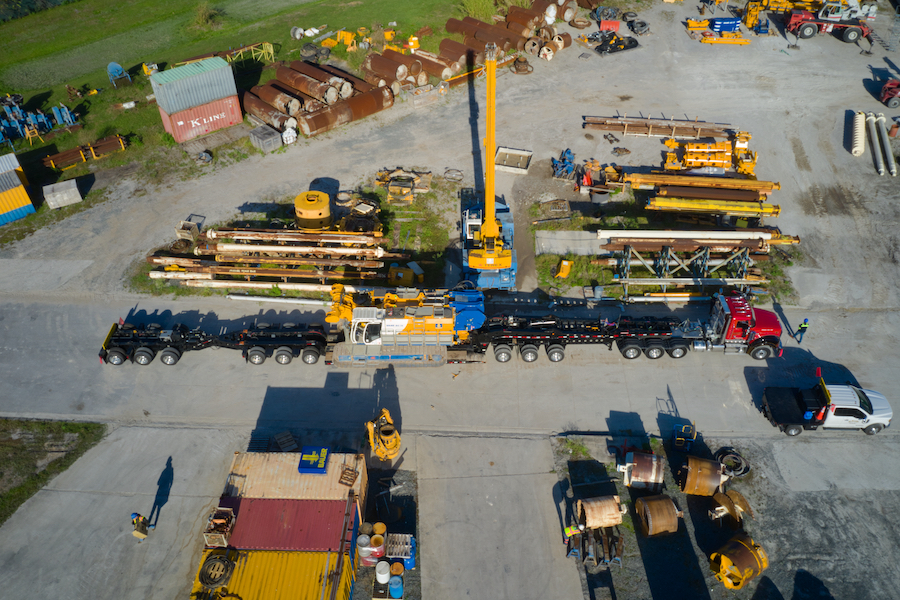 E&C: What kind of training does DeBerardinis offer employees?
DHH: As soon as they're hired, every field employee is trained and certified for forklift and rigging practices. This includes classroom and on-the-job training with our experienced field workers. We are meticulous about selecting the right employee for each task.
E&C: What else do you want our readers to know about DeBerardinis Heavy Haul?
DHH: That our customers come first. That's how we have built long-term relationships with many clients. We have handled some pretty tough transport projects. A great part of our success is based on selecting great employees. We will answer any questions you have about your heavy haul project. We stake our reputation on getting your heavy equipment to and from your job site safely and efficiently. It's a promise we've kept with our customers for well over a decade.