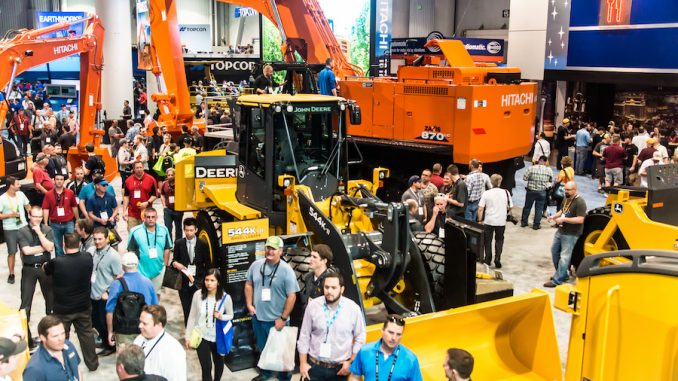 Marketing is the hardest part of owning your own construction business. You thought it was project management, finding financing, or hiring good employees, right? Those things are tough too. Most aspects of owning your construction business are hard. Marketing is typically the last thing a business owner plans for – if they even think about it all. In this article, we explain the basics of marketing and some simple marketing you can do to get started.
What is Marketing?
Marketing is everything you do to attract customers and motivate them to buy your products or services. There are many different ways to market your construction business – known as your marketing mix. This is based on product, price, place, and promotion – known as the "4 P's." You will see updated versions of this definition – adding more "P's" to the mix. But the essence of marketing is:
Product. Determining what products and services you should offer to whom and why.
Price. Figuring out the price level that will attract customers and still provide you with a profit.
Place. This is related to the distribution of your product or service. For example, you could sell exclusively online or have a brick and mortar store – or both. It's also about product placement within a store or in digital media. (When you see your favorite actor drinking a particular type of soda in a movie.)
Promotion. Here you decide what you will need to do to promote your products or services. This can include local TV advertising, selling door-to-door, posting informational YouTube videos, direct mail campaigns, and much more.
The Basics of Marketing
Marketing your construction business begins with branding. Your company brand is more than your logo and website colors. It's what you stand for – your company's values, your commitment to your customers and local community, your reputation. Your brand is what differentiates you from your competition. It informs a prospective customer as to why they should hire your construction company. It may take years to build a brand.
The Power of Branding
If you hear "golden arches" – you think of what? How about "Triple Bs"? That's a local restaurant 'round these parts that also has really good burgers and fries. Given the choice between the golden arches and "BBB" – many will choose McDonald's because they have a strong brand that many families have trusted for decades. Triple B's is still building their brand. You feel like you know McDonald's, right? Triple B's is a stranger.
Target Audience
Let's say your construction business focuses on kitchen remodels. Who are your customers? Rather, what type of customer do you want to attract? Some remodelers want to focus on high-end customers. Others want to provide budget-friendly kitchen remodels to working class folks. In the beginning you may not be sure. You just want to remodel anyone's kitchen.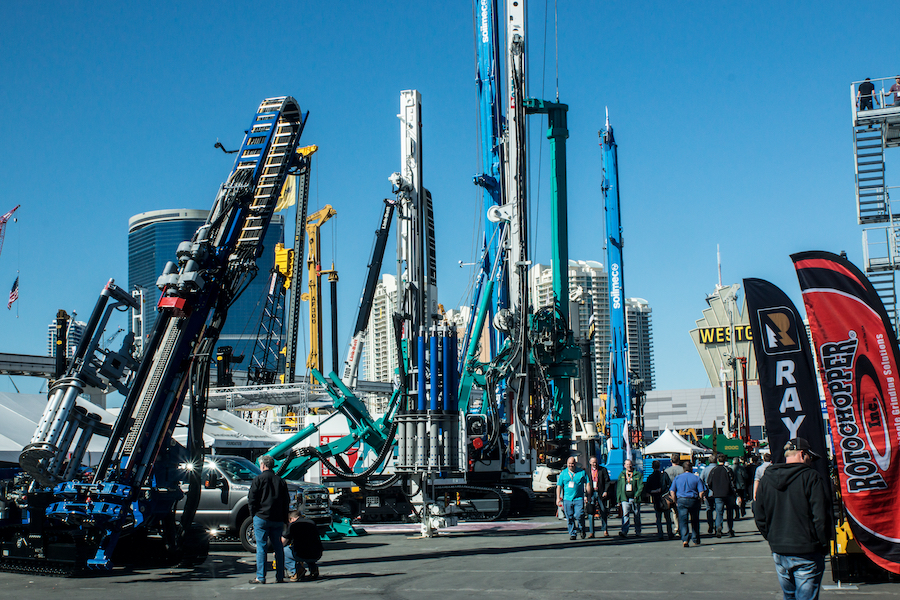 Customer Profiles
The key to target marketing is figuring out how your product or service solves a problem – or satisfies a desire – for a particular person. Not Janie next door – but someone who fits Janie's profile. She's a busy career women with three kids, a spouse, and not a lot of time. She's been telling you for three years she hates her kitchen, but just doesn't have the time to deal with a remodel. How can you solve her problem? Because if there's one Janie – there's probably thousands of Janies out there you can market your kitchen remodeling services to.
Problem Solving
How might you solve Janie's kitchen remodeling problem? You know she hates her kitchen. What does she hate about it? What kind of kitchen does she desire? How much is she willing to spend? You know she doesn't want to spend a lot of time on a kitchen remodel. How can you give her the kitchen of her dreams in a way that is not time-consuming? You can use market research to get answers to these questions.
Market Research
Market research takes many forms. You can hold focus groups, send out questionnaires, or comb through publicly available data for answers. Your construction business may be working with a tight marketing budget – so you likely can't afford to hold focus groups. But you can talk to people you know.  And you can talk to strangers when you're out and about. Heck, next time you see Janie next door – ask her some questions. You can also post questionnaires on social media. There are low-budget ways to do market research.
Types of Marketing
There are so many ways you can market your construction business. You can do direct-mail marketing, social media marketing, email marketing, and digital marketing – to name a few. What you're trying to determine is what type of marketing will be seen by your target audience. Where can you best spend your precious marketing dollars?
Marketing 101
Here's the truth: Marketing is time-consuming. It can also get expensive – especially when you don't know what you are doing. There will come a point where you will want to hire a professional marketing company to help you. (We'll tell you how in another article.) In the meanwhile, there are several low-cost ways to market your construction business.
Website
You will minimally need a website. There are hosting companies, such as webhostinghub.com, that will build a basic website for a nominal fee. A few typical pages include the home page, an about page, and a services and products page. Keep the design simple, the font readable, and the colors pleasing to the eye. You can hire a freelancer on websites such as Upwork.com to help you write the copy. If you have before and after pictures of your work (and you should) post them on the website.
Testimonials
Testimonials are the least expensive, most powerful way to market your business. You want real testimonials from actual clients. Every time you finish a job, ask for a testimonial. Be sure to ask permission to use their name. Once you have at least three of them – post them on your website.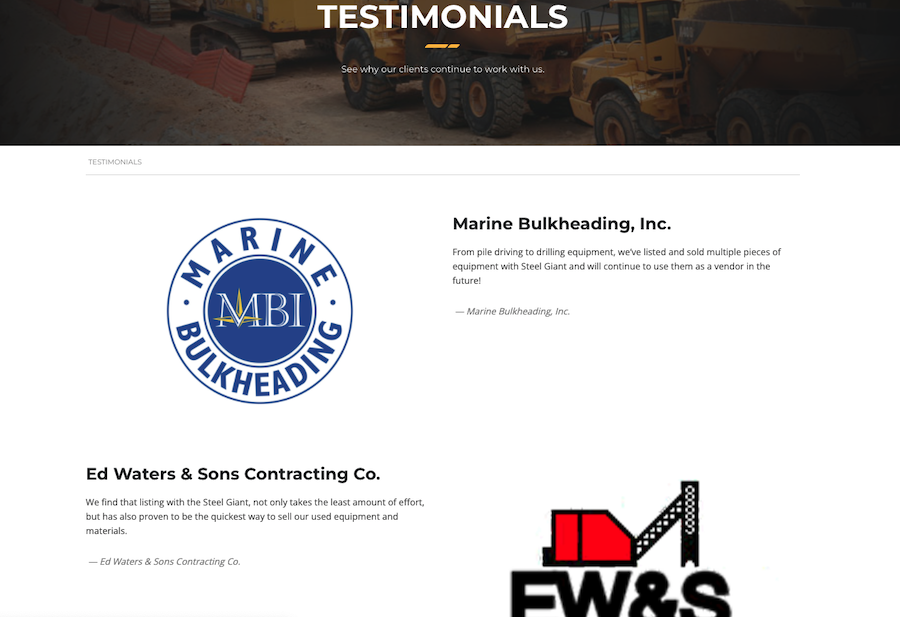 Business Cards
Business cards are still relevant. Remember how we told you to talk to strangers when you're out and about for market research? Give them your business card. Yes, they may throw it right in the trash on their way out of the post office, restaurant, or dry-cleaners. Then again, they may not. Especially because you're going to give them a thick, glossy, well-designed business card, right? That's what freelance graphic designers are for. Don't cheap out on the card, man.
Referrals
Word-of-mouth marketing takes time. But you'll never build word-of-mouth business until you get folks to start flappin' their lips. Ask your clients for referrals. Each and every time. Put "referrals appreciated" in the signature block on all correspondence. Give clients an incentive to refer others to you. A free gift, cash, a percentage off their next order. Whatever it takes.
Search Engine Optimization (SEO)
If there's one phrase that will drive you into the arms of a professional marketer, it's "search engine optimization" – or SEO. This encompasses the various ways that marketers use to get your website to land at the top of the first page of search results. When someone googles "roofers in Miami Florida" – every roofer in Miami, Florida wants to be first on the results page. If you do nothing else related to SEO, setup your free Google My Business page. We'll let the marketer you ultimately hire explain why. Just do it. Like now.
Social Media Marketing
You do want a social media presence. But if you can't keep up with it, wait. Nothing looks worse than having a Facebook page with the most recent post dated three years ago. People may wonder if you're still in business. Social media is a great tool – but only if you use it.
Facebook Business Page
Do not use your personal Facebook page. We recommend keeping your personal and business social media presence separate. Especially if you post a lot about politics and religion. Setup a new Facebook account and then add a business page.
Facebook Groups
Another way you can use social media is by joining Facebook groups that are used by your target market. For example, if you have a landscaping business, join your local Facebook gardening group. But don't do the hard sell. Answer questions, post helpful information about plants and gardening, etc. Become a subject matter expert to the group. Post pictures of your work. If allowed by the group administrators, post links to project photos on your website.
Facebook Ads
You can use your business page to create Facebook ads. The easiest type of Facebook ad to setup is promoting a post. You post some awesome content such as pictures of a remodel you finished with a link to your website. If you've setup a form of payment and Facebook is cool with your business, you'll see a "Boost post" button in the lower right corner of all – or some – of your posts. (That's up to Facebook.) Ultimately, this is something a marketing company can help you with. Just be aware that it can be an inexpensive way to target market.