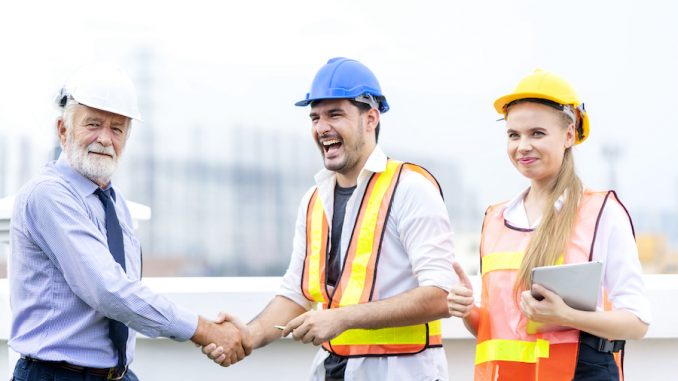 Our article, Marketing 101 for Your Construction Business, walked you through an explanation of marketing. We told you about some basic marketing you could do for your construction company. We also promised to tell you how you could hire a marketing firm to bring your marketing to the next level. And here we are, keeping our promise!
Marketing 101
Let's just review what marketing is about. Marketing is all the activities that a company does to promote its products and services. Your construction company's "marketing mix" is based on the four P's: Product, Price, Place, and Promotion. In essence, what you sell and to whom, at what price, where you sell it, and how you promote it. We also explained that marketing begins with branding.
Your Brand
Although it's true that marketing begins with branding, it can take years to build your brand. But your marketing should reflect from the start what your company stands for – and what differentiates it from other companies. Over time, when prospective customers hear the name of your company, they feel they know you and have already decided whether they are likely to do business with you. Because you've been telling them and showing them for some time what your company is all about. If the marketing for your construction company is done well, customers and prospective customers know you and like you. And people prefer to do business with companies they like – even if their prices are higher.
Loyalty
A good brand gains a loyal following. A great brand builds a rabid following. The kind of people who will camp outside the store the night before a new product goes on sale to make sure they get it. Think sneakers and phones. Why are we focusing on branding before we give you even one tip on how to hire a marketing firm? Because helping you build your brand is one of the most important things a marketing firm can do for you.
Why Hire a Marketing Firm?
Branding is both critical and difficult to do. Analysis of which marketing is working for your construction company is a close second. Both of these marketing functions take expertise, the right tools, and time. Most construction business owners have none of these. Even if you were formerly in marketing, you likely can't spare the time. You hire a marketing firm to help you go beyond the website, Facebook page, and Google My Business page that we advised you to set up.
Marketing Services
These are some of the services offered by most marketing firms:
Marketing strategy development.
Branding
Website optimization
Digital marketing, including:
Search Engine Optimization (SEO)
Search Engine Marketing (SEM)
Social Media Marketing
Email Marketing
Content Generation and Optimization
Print marketing
Mail campaigns
Content creation
Social media management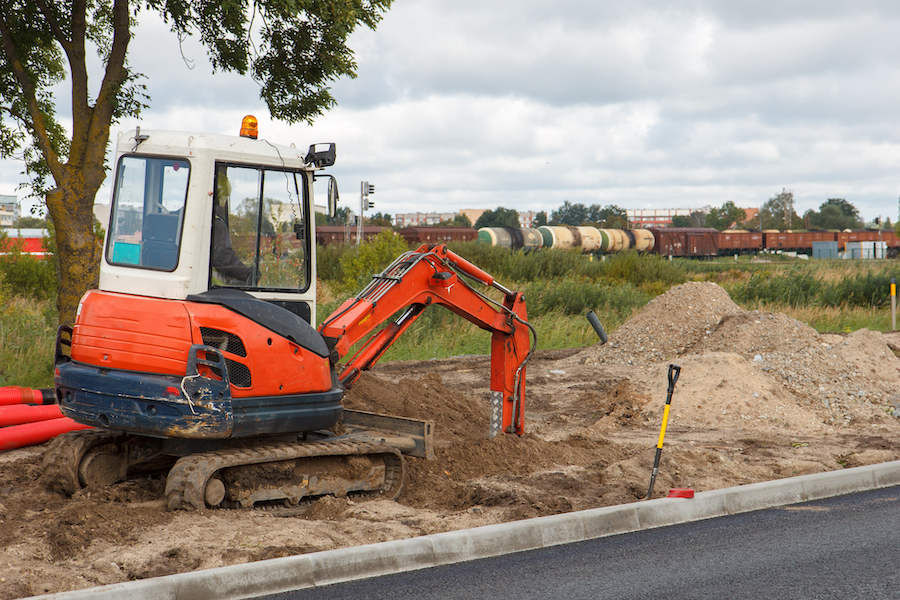 Optimization
Optimization is a broad marketing term that generally means improving response. For example, if you make changes to your website, how do you know that it has made a difference? One key metric is website traffic. Another is clicks on Call to Action (CTA) links. CTA is where you encourage a website visitor to take an action like "buy now" or "learn more" or "sign up." Search Engine Optimization (SEO) should improve your ranking in Google search results. A marketer has tools to determine which digital ads improve your rankings. This is just a small sample of the many ways a professional marketer can optimize your marketing.
Hiring a Marketing Firm
Hopefully by now we have convinced you that it is worthwhile to hire a marketing firm. There are many marketing firms that claim to increase business for your company. How do you know which marketing firm is right for you? Here are 8 key things to look for:
Years in Business
There are marketing firms popping up every day. They don't have to be in business for 20 years, but long enough to show you the results they have achieved for other clients. We would recommend a minimum of a year – but only if they can prove the claims they make.
Testimonials
Testimonials from real clients on their website are helpful. Ask if you can contact the people who have given them testimonials. If the answer is "no" there is reason to doubt their validity.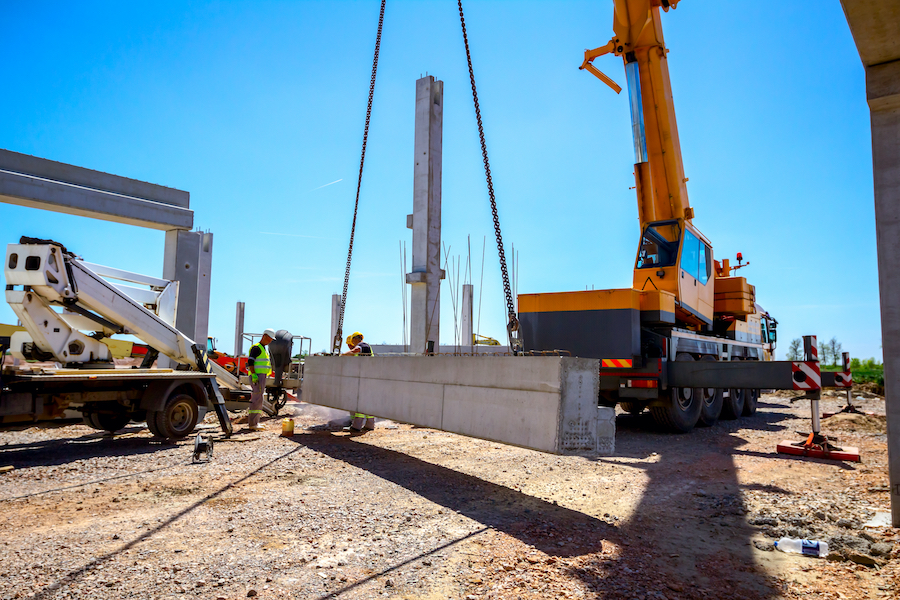 Reviews
Check out the marketing firm's reviews on Yelp.com and Google. Be careful of reviews, however. A company can have a low average rating, but still be a solid company. For example, if a company has five reviews with three 5-stars, one 2-star, and one 1-star, their overall star rating is 3.6. But the 1-star rating is actually a positive rating – they just forgot to click 5 stars. The 2-star rating is someone who is mad because they feel the marketing firm took too long to respond to them. The 5-star ratings are detailed enough to appear legitimate. An average rating – high or low – can be deceiving.
Ranking
Ask for a list of clients and related keywords and phrases. Then use those search terms and see where their client ranks in the search results. It's preferable to work with a marketing firm who has experience with other construction companies. That said, if everything else checks out, their lack of construction-related knowledge is less important than proven results.
References
Ask for references and take the time to contact them. Ask the following questions:
How long have you been working with this marketing firm?
Has the amount you have spent on marketing so far increased business?
Do you find this marketing firm easy to work with?
How have they improved your marketing?
Would you recommend this marketing firm to a friend? Why or why not?
What else should I know about this marketing firm?
Note that some of the questions are open-ended. Meaning the question can't be answered with a simple "yes" or "no." This is where you stop talking and listen carefully. We never ceased to be amazed at what people will say when you give them a chance to say it.
Results
The marketing firm should be able to provide you with reports that show increased response. Website traffic, clicks, impressions, etc. They may redact their client's name – and that's fine. But if they are unwilling to show you any proof of results they claim to have achieved with other clients, move on.
What Do You Think?
Ask for links to the websites that they have built or revamped for their clients. Ask the marketing firm to show you ads they have created for other companies. Do you like them? You may not be interested in jewelry and pet grooming, but do you think the websites and ads the marketing firm created would appeal to their intended audience? Obviously, if they have construction business clients, that's likely easier for you to judge. But taking a look at other types of companies reveals the marketing firm's creative side. You should also ask employees, friends, and family members to weigh in.
Marketing Begins at Home
Look at the marketing firm's own marketing. What do you think of their website? Not just visually how it looks, but is it easy to navigate? Do they have a blog? Read some of their articles. This gives you an idea of the type of content they can generate for you. Check out their social media sites. How old is their most recent post? They should be marketing their own company as well as they claim they can market your construction business.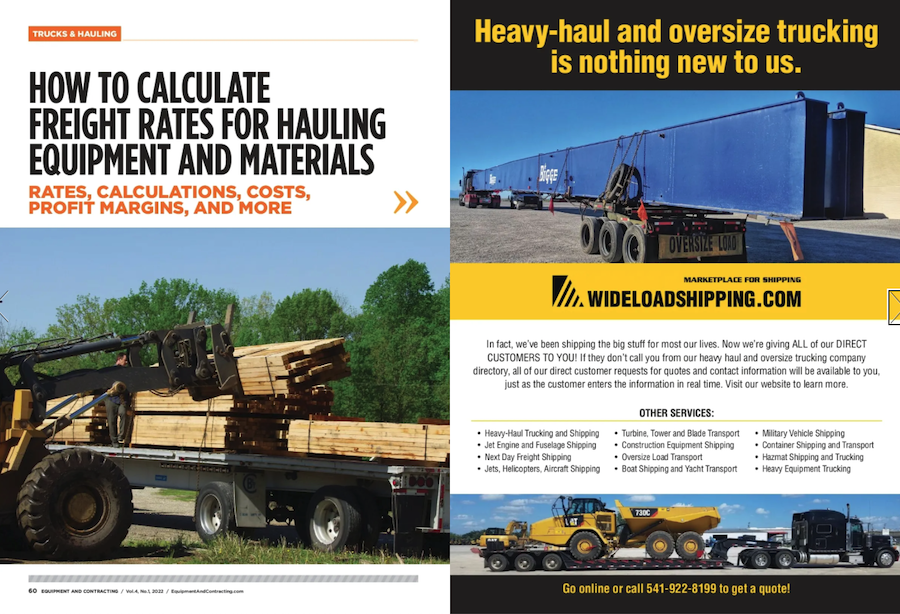 Digital or Traditional Marketing?
Digital marketing will likely make up the lion's share of your budget. But traditional marketing still matters. Local TV and radio advertising, newspaper and magazine ads, and mail campaigns can increase your business. Particularly for local campaigns. For example, many Homeowners Associations (HOAs) have community newsletters. If you're a local business, this is a great way to build your brand and is likely budget-friendly. You want a marketing firm who integrates both digital and traditional marketing as part of an overall marketing strategy for your construction business.
Detailed Service Agreement
Request a detailed service agreement from the marketing firm. This should include line items and cost for each type of marketing service they plan to provide. A company who is unwilling to do this is likely not a good choice for you. Why? Because transparency is a key component of marketing. If they are not willing to be transparent with pricing, how can you trust they will be transparent with campaign results?
Short-term Contract
Consider starting off with a 90-day service agreement. Then review the marketing work they have done and the results. Keep in mind that some marketing may show immediate results, but other marketing is part of a long-term strategy to build your brand. So be fair in your assessment of the results.
A Marketing Partner
All the marketing in the world is meaningless if you don't hold up your end of the bargain. Be the company you claim to be in your branding. Solid marketing brings you prospects – you turn them into customers. The quality of your products and services can keep customers coming back. You need a marketing partner to work with you. Not just some company that does marketing for you.
Tips for Hiring a Marketing Firm
Here are our 12 tips for hiring a marketing firm to promote your construction business:
They should be in business long enough to show results.
They should have solid testimonials from actual clients.
Carefully read their online reviews, their average rating can be deceiving.
Check the ranking of their clients in search results.
Ask for references and contact them. (Ask open-ended questions.)
Ask for reports that prove results achieved for other clients.
Look at their client's websites and ads. Do you like them?
Check the marketing firm's own website, content, and social media.
Request a detailed service agreement.
Consider a short-term service contract.
Regularly assess results – but be fair. Some marketing is long-term and not meant to produce immediate results.
Hire a marketing partner – not just a marketing firm.
Conclusion
Hiring a marketing firm to promote your construction business is as important as selecting an accountant, lawyer, and insurance agent. Take the time to research each firm you are considering. No matter how long they have been in business, they should be able to prove the results they claim for their clients. It is helpful if the marketing firm has construction-industry experience, but not required. It is more important that you like the websites, ads, content, and results they are producing for themselves and their clients. Consider a short-term service agreement. Because ultimately, the proof is in the results they achieve for your construction company.