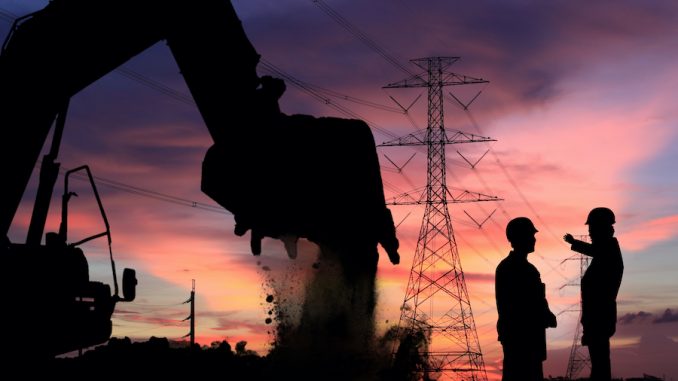 In our first COVID-19 article, we discussed how the construction industry will remain strong after this challenging time. But what kind of help is available to businesses and individuals now? A few bills have been passed by Congress and signed into law by President Trump to help our nation weather this storm. Other bills are being negotiated. Things are changing constantly, sometimes hour by hour. Here's what we know now.
The First 3 Bills
Three bills passed with bipartisan support. They are:
Coronavirus Preparedness and Response Supplemental Appropriations Act
This emergency bill provided $8.3 billion to help combat the virus. The goal was to provide funding to develop a vaccine and provide treatment. It also supports telehealth administration and other public health efforts.
Families First Coronavirus Response Act
This bill compelled companies with less than 500 employees to provide 80 hours of paid sick leave related to the coronavirus to their workers. This includes quarantine and taking care of a family member who has the virus. It also provides free coronavirus testing (but good luck finding a place to get a test) and emergency leave to care for a child whose school has closed.
CARES Act
This bill is as complex as its full name: The Coronavirus Aid, Relief, and Economic Security Act. This $2 trillion (yup, with a "t") package includes direct payments to individuals and families. If you had not already filed your taxes in 2018 or 2019 electronically, you are likely still waiting for your check. It also expanded unemployment benefits.
SBA-Backed Loan
The part of the CARES act that could have helped small construction companies was the $349 billion in Small Business Administration (SBA) backed loans. Unfortunately, language in the bill has allowed more sophisticated and less needy "small" businesses to qualify for the cheap cash – including hedge fund management companies and law firms. The money has already run out.
Mortgages
If you have a mortgage, contact your lender right now. You should be able to get a three-month deferment if you are furloughed or laid off. Or, if you are a small construction company struggling to hang on. Each lender has different rules, but your goal is to get those payments tacked on to the end of your mortgage. Since you likely have a low-interest loan, this is cheap money.
Renters
The CARES act included a moratorium on evictions from federally-financed rental homes. This represents about 25% of all rentals. States and cities have also imposed moratoriums on evictions. Contact your local or state government to find out if you have this protection available to you.
Health Insurance
If you are furloughed, you likely still have health insurance. Once you lose your job, you should be eligible for COBRA. But it tends to be expensive. Another option is the Affordable Care Act (ACA). If you recently lost your health insurance or expect to lose it in the next 60 days, you should qualify for special enrollment. (This means that even though open enrollment is closed, you may still be able to apply.) Most people will qualify for credits that greatly offset the premium. And, your kids may qualify for Medicaid. Visit www.healthcare.gov to learn more.
Status of Construction Industry
Essential Projects
There are several construction projects that are considered essential. They include:
Essential infrastructure repair and maintenance.
Healthcare operations or expansion.
Affordable housing.
Public works.
Temporary housing.
Securing construction projects that are being closed down.
Construction related to buildings that house essential businesses.
Infrastructure Bill
Although lawmakers and President Trump have talked about a large infrastructure bill to stimulate the economy, nothing appears to be in the works. The focus, understandably, is dealing with the crisis in front of them.
CARES 2
It is being reported that a deal is close to being struck on a fourth bill. It's not clear if this is officially a "CARES 2" act. It is mainly focused on providing more funding for small business loans. Hopefully, it will ensure that actual small businesses are getting the money. It is also expected to provide funding for hospitals and coronavirus testing.
Don't Hesitate
This is the time to act. Take advantage of every opportunity to stay afloat. You are in the company of – and in some sense competing – with millions of Americans. We are indeed all in this together. This coronavirus has knocked many of us down, but help is here. It may not be perfect and more is needed, but it beats the heck out of nothing.
Mask Up
The numbers vary somewhat depending on the source, but about 40,000 Americans have died from coronavirus. Social distancing is meant to flatten the curve. Where it is being implemented, the numbers are going down. Where it is not, the numbers are going up. It's that simple. We are begging you to stay home and, if you must go out, wear gloves and a mask. You are protecting yourself, but more importantly, you are protecting others. Rumors and myths abound, but it is best to listen to the experts. Educate yourself about the virus and how to protect yourself, your family, and your community.