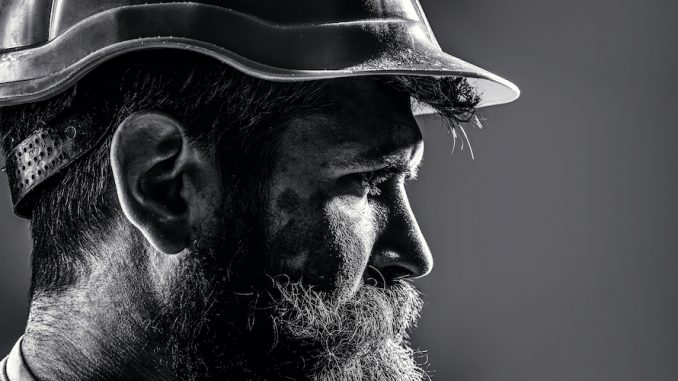 The timing is never right. With an economy that has been doing well for many years, a thriving stock market, low unemployment, and an abundance of construction projects, we've all been pretty comfortable… and now the Corona virus hits.
The Ghost of 1918
You may hear comparisons between the coronavirus pandemic of 2020 and the influenza pandemic of 1918. Both originated outside of the United States. Governments around the world – some more aggressively than others – are trying to avoid reaching the number of deaths that occurred between 1918 and 1919 – 50 million worldwide; 675,000 in the United States. We are at the beginning and there is much we can do to stem the tide of the coronavirus. Unfortunately, the extreme measures required to "flatten the curve" of this virus are slamming the global economy.
Dominoes
The Great Recession of 2008 was a financial problem that directly hit the construction industry. The coronavirus pandemic of 2020 is a health problem that will impact the construction industry in similar ways. The same dominoes will fall.
Supply Chain
Close to 30% of all U.S. building product imports come from China. Some American firms rely on low-cost products from China for as much as 80% of their construction materials. Chinese manufacturing came to a standstill as they battled the coronavirus outbreak. Project managers can turn to US sources, but they will pay higher prices. They will also be competing with other construction companies for materials, which will drive up prices even further.
Credit
What is shaping up to be an economic freefall is causing lenders to take a breath. As more borrowers have trouble making payments, credit is going to tighten up. You may have to consider scaling projects back or putting them on hold. This is the time to be proactive.
Buyers
Some projects may be cancelled. But not everyone is headed in that direction. According to Hawaii News Now, businesses and local government want to move forward with public works projects. Presently, there are major construction projects on their rail system, Honolulu Harbor, and the Daniel K. Inouye International Airport. Stay abreast of the news and use your contacts to network with local governments who may have projects you can still bid on.
Workers
There has been a shortage of construction workers since the end of the Great Recession of 2008. The coronavirus pandemic is going to make this situation worse. That's why you want to try to hold onto your best workers – and cross-train them. Learn what you can do to prevent the spread of the virus on the job site. This is mainly a combination of hyper hygiene and social distancing. You can find specific guidance from The Center for Construction Research and Training.
Working from Home
There are several things you can do if you're working off-site, including:
Schedule daily web meetings with your team.
Develop by-room punch lists.
Cross-train workers to handle anticipated labor shortages due to sick leave.
Keep in regular contact with subs to review due dates, critical tasks, etc.
Take advantage of the lull to increase your own training using online resources like webinars.
Review shop drawings.
Coordinate planning and scheduling of shutdowns.
Keep up-to-date with resources to help furloughed workers.
Develop (or revise) your risk mitigation plan.
This really is a great opportunity to get things in order. Tweak the project plan, reach out to subs, review drawings – there are many tasks that you can focus on more carefully and completely than in normal times.
Moving Fast
Government and businesses are trying to tackle what President Trump calls an "invisible enemy." One day the bars are open and the next day they are closed. First, we are told to keep three feet apart from each other. Then it's six feet apart. We are flying blind. Construction managers need to keep up-to-date on the daily-changing rules and regulations that impact their projects. For example, California is still allowing construction projects to continue – Pennsylvania is not.
Short-term Help
Insurance
Review current insurance policies to understand what types of losses are covered. Your commercial property insurance policy may include a business interruption rider. Contact your insurance agent or the insurance company to determine if the coronavirus qualifies as an occurrence. Other coverage that may apply include travel insurance and workers compensation.
Immediate Construction Needs
Your business may benefit from the need to repurpose existing buildings or create temporary structures to handle hospital overflow.
Government Assistance
What bills have been passed or are being contemplated? It is possible that loan payments may be temporarily suspended. How can the Small Business Administration (SBA) provide assistance, if any? Be proactive and seeking out information on government initiatives. For example, the Associated General Contractors of America (AGC) has a webpage dedicated to the coronavirus that includes helpful links. They are also trying to influence some of the outcomes. Learn more.
Long-term Opportunities
The Great Recession financially devastated American households. But it also brought opportunities to the construction industry. Buying and flipping abandoned homes was a new source of revenue caused by the housing crash. Multi-unit construction projects replaced "McMansions" as people tried to rebuild their credit and their bank accounts. Homeowners became renters or chose smaller homes, such as condos and townhomes, to reduce their housing costs. Although multi-family housing starts declined deeply between 2007 and 2009, they increased steadily from there.
We Got This
America has been knocked down many times. The Great Depression, World Wars, a string of recessions – including the Great Recession of 2008. We get up, we fight, we innovate. We come out stronger. The construction industry is no exception.