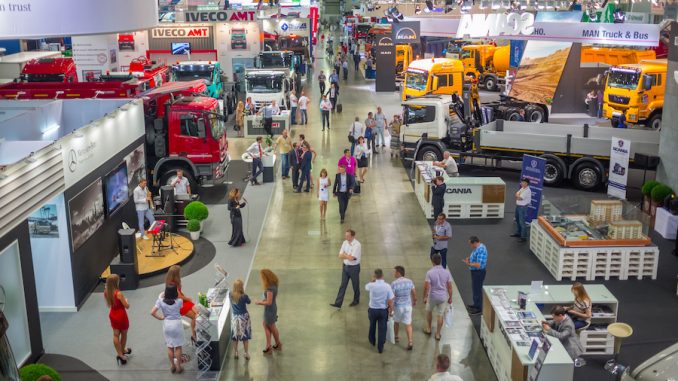 So you've decided to start a construction company. You've done your research. You know who your target market is and why they would want to buy your product or service. You've got your sales pitch down and you're rarin' to go. But where do you find interested buyers? In this article, we discuss how to generate leads, including using lead generation services. We'll also give you our top 10 tips on generating leads for your construction business.
Lead Generation
A sales lead is someone who has shown an interest in buying your products or services. There are several ways to generate leads, including:
Sphere of Influence (SOI)
You likely know more people than you realize. Every person you know is both a lead – and a potential lead generator. Write down a list of everyone you know. This is called your sphere of influence or SOI. Meaning all the people around you that you can contact directly.
Family and Friends
Uncle Joe, your cousin Sally, all the neighbors you've known for the last five years, your brother, sister, mother, friends from college, coworkers – every single human being you have any contact with.
Local Businesses
Just when you think you've finished the list, think again. Your barber, chiropractor, florist, your kid's teacher, the butcher, the baker, and the candlestick maker.
Social Media
If you have been active on social media for several years, you likely have hundreds – possibly thousands – of connections. Facebook, Twitter, Instagram, LinkedIn are all popular social media platforms.
Six Degrees of Separation
The six degrees of separation is a theory first put forth by Frigyes Karinthy, a Hungarian author, in a story titled Chain-Links. His idea was that any person on Earth could meet anyone they desired through a link of six or less mutual connections. Leveraging your SOI uses a similar concept. In your case, you're looking to connect with people interested in your construction company.
Chain Reaction
Each person on your SOI list may themselves be interested in doing business with you – and / or may know someone who might have an interest in buying your products or services. Your mission is to contact each person on your SOI list, let them know about your construction business, and ask them to introduce you to anyone else who may be interested. This chain reaction may generate leads. Ideally, you will contact folks on the list regularly. Just like with any marketing – it can take several touchpoints to get a reaction.
Networking
Networking – putting yourself in situations where you can talk to people about your construction business – can generate leads. Networking can take many forms. In our article, Marketing 101 for Your Construction Business, we advise you to hand out your business card wherever you go. That is a form of networking. Other ways to network include:
Trade Associations
You'll want to join and participate in trade associations minimally at the local level. There are also trade associations that operate on the state and national levels. Two major trade associations include the Associated General Contractors of America (AGC) and the Associated Builders and Contractors (ABC)
Trade Shows
A trade show is an opportunity to network and directly show off your products and services. One major trade show to consider is CONEXPO-CON/AGG, which is America's largest construction trade show and held every 3 years. The next show is March 14-18, 2023 in Las Vegas. Another popular show is World of Concrete (WOC). WOC is is an annual trade show for the commercial construction industry. It is held each year either in the months of January or February for four days in Las Vegas.
Chambers of Commerce
Like trade associations, chambers of commerce operate on the local, state, and national levels. They provide many opportunities to network with other businesses.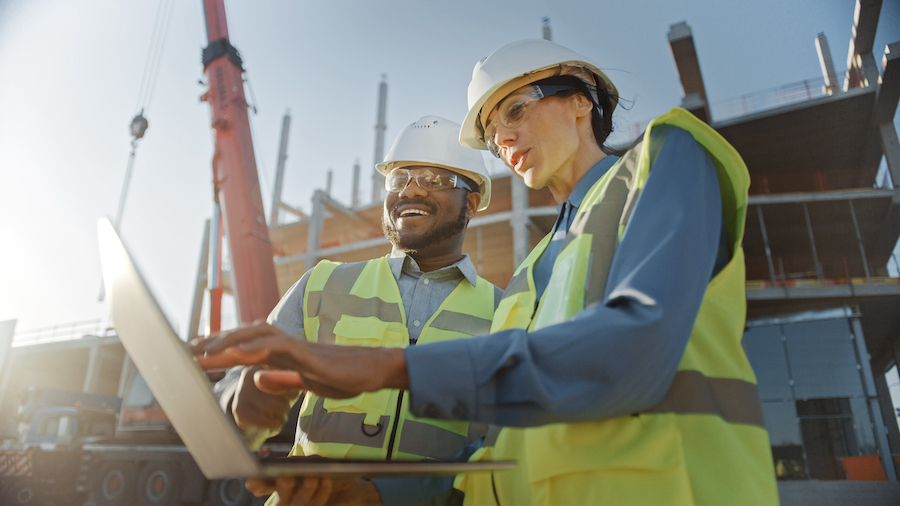 Marketing
The primary goal of marketing is to generate leads. (Brand awareness and brand loyalty are also an important aspect of marketing, as we discuss in our article Tips for Hiring a Marketing Firm to Promote Your Construction Business.) You'll want to find ways to track where your leads are coming from – so you know specifically which marketing is generating the most leads. Should you hire a marketing firm they have various tools to track both your digital and print marketing campaigns.
Referrals
Referrals – or word of mouth – are the cheapest leads out there for the taking. It's great when a client refers others to you with no prompting. But why wait? Ask for referrals. Put "referrals appreciated" in the subject line of your emails. Incentivize clients to refer others to you with free gifts, a discount on their next purchase, or cold, hard cash. Remember to thank those who send a referral your way. You want them to do it again. And again.
Free Websites
There are several options to setup your business online for free. We highly recommend listing your construction business for free first then evaluating any paid options offered down the road. See where your business is landing in search results six months to one year later before paying for leads. A professional marketing firm can help you tweak each free website listing to increase traffic and clicks.
Google My Business
Google has virtually cornered the search engine market. If you only setup one free online business listing, make it Google My Business. Take your time setting it up. Post your best pictures and hire a freelance writer to write all the copy on the page. (This is our advice for all the free online listings.)
Bing Places for Business
Bing search has a tiny slice of the search engine market. That is a positive for you – because it means far fewer of your competitors have setup their Bing Places for Business page. So take advantage and setup your Bing page today.
Better Business Bureau
Savvy consumers check out a business on the Better Business Bureau's website before they contact you. That's why it's a good idea to have a presence on their site. It's free and you can decide later if you want to go through their accreditation process.
Yelp
It is free to claim your business on Yelp. They may offer you a free advertising credit as well. If you plan to hire a marketing firm, it's best to have them setup your Yelp page because they can make the most of your Yelp free advertising dollars (if it's offered to you).
Facebook Business
You can setup your construction business page on Facebook for free. Facebook has excellent advertising tools that allow you to target many different demographics, locations, and online shopping behaviors – as well as interests.
Lead Generation Services
The construction industry has many lead generation services. In essence, you are paying for leads. The details of how much you pay and under what circumstances can vary. However, some lead generation services offer a free option – and / or a free trial. Generally, we recommend taking advantage of the free option to start.
Evaluation
When evaluating which lead generation service to use, keep in mind the following:
Does the service attract your target audience?
Are the leads pre-screened?
Can you choose the leads you want to buy?
What do others who have used the service say?
How much competition is there for leads in your area of construction?
Construction Lead Generation Companies
Here are some popular construction lead generation companies:
Angi / Angi Ads
Formerly Angie's List, Angi gives you access to leads through Angi.com, HomeAdvisor.com, and the Angi app. You can set your construction business up on Angi.com for free, but you won't show up in search results on the site. You can use their paid Angi Ads service to generate leads.
HomeAdvisor / Angi Leads
HomeAdvisor is morphing into Angi Leads. Angi Leads charges you for leads forwarded to you based on preferences you set. If you want to get an idea of what the leads cost, you'll need to talk to a sales representative. The price-per-lead is based on several factors including the type of job and the area it's located in.
Houzz Pro
Houzz Pro has four tiers of membership: Basic, Starter, Essential, and Ultimate. The Basic tier is free. Only the Ultimate membership includes lead generation and target marketing services.
Porch
Porch has a smaller market share, but a flexible payment schedule. You can buy individual leads, receive leads automatically based on the monthly budget you set, or a combination of both.
Thumbtack
Thumbtack is not dedicated to construction businesses, but there definitely is a focus on home improvement options. Once a client requests a quote, Thumbtack will hound them with reminders and suggest other types of home improvement projects. You only pay for leads who contact you.
BuildZoom
BuildZoom has a novel concept in lead generation. You pay them a percentage of the job you book from the vetted lead they provide. There are caveats – like you must follow their pro guidelines. What they lack in quantity, they appear to make up for in quality leads.
Good Lead, Bad Lead
Not all leads are created equal. You have probably experienced a time when a person seems really hot to buy from you – then fades away. You may also have had a situation where you were sure a prospect was not at all interested – and then they booked a job with you. Part of lead generation is evaluating whether the lead is worth pursuing.