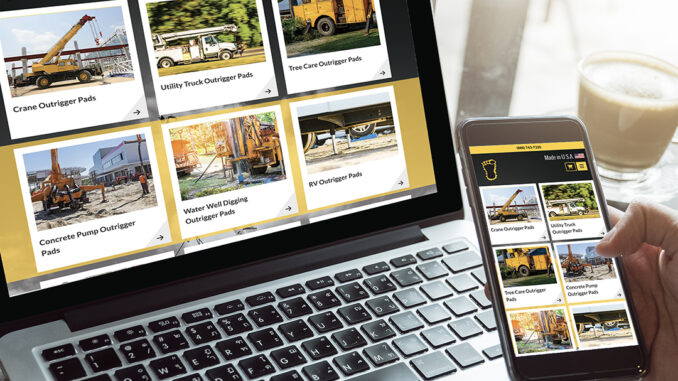 Bigfoot Construction Equipment's newly launched www.outriggerpads.com website has been innovated to pose as a more user-friendly tool for customers.
Eric Steiner – a third-generation family member and marketing director for the Woodstock, Illinois, manufacturer of outrigger pads and related products – said that the website is easier to navigate and more straight forward for customers to find what they are looking for in each product category.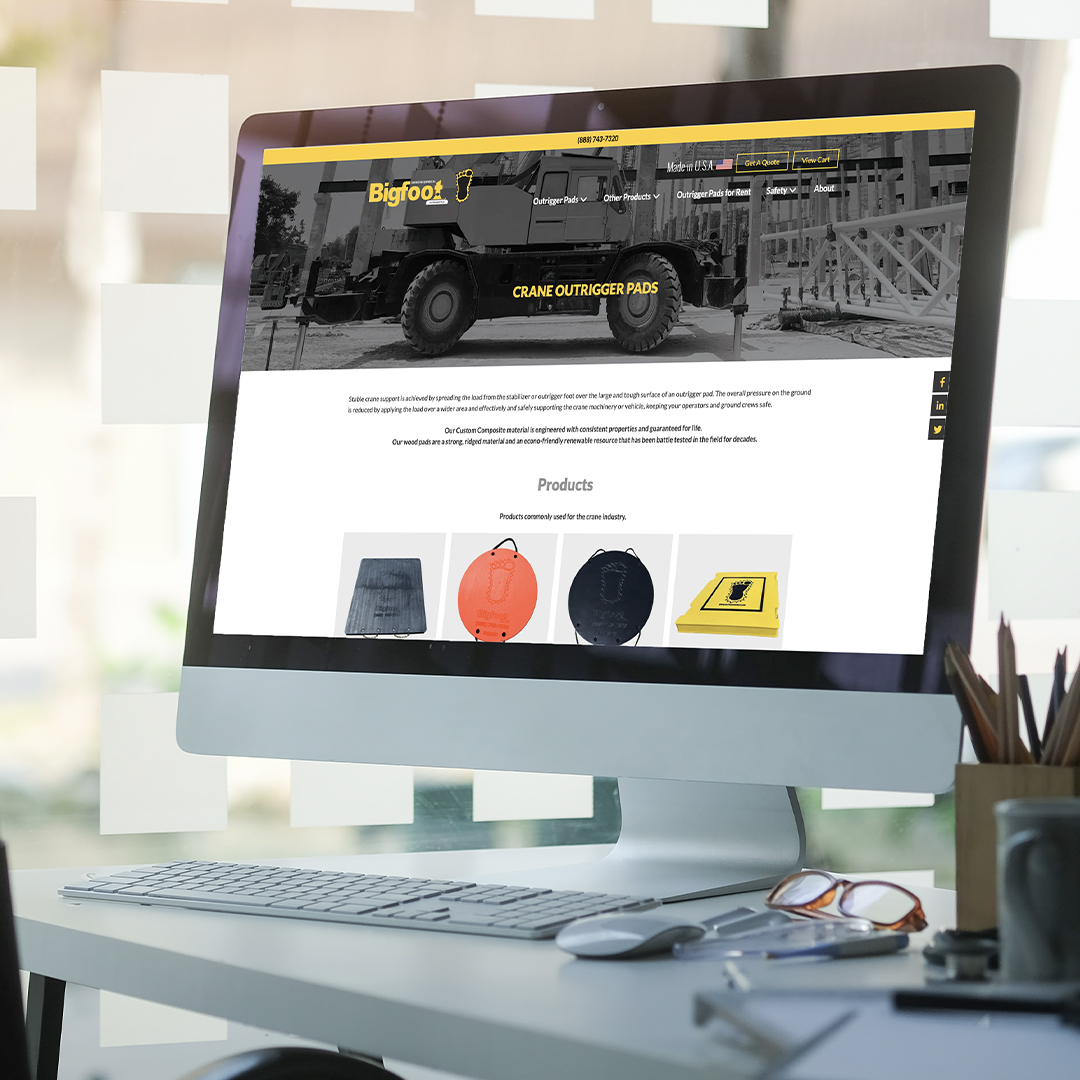 Bigfoot offers outrigger pads in wood, custom composite, and steel to meet the needs of different equipment and applications, from cranes to utility trucks, tree-care equipment, concrete pumps, water well drills, and even recreational vehicles.
Bigfoot has a large range of products but specializes in outrigger pads, which are available in stock sizes or can be customized to the buyer's specifications. Other products Bigfoot offers include but are not limited to wheel chocks, ground mats, cribbing, blocking, outrigger shoes, tools, boom shims, traction blankets, as well as concrete pumps and related components. Bigfoot also conveniently offers rental outrigger pads to serve users who have only short-term or sporadic need for them.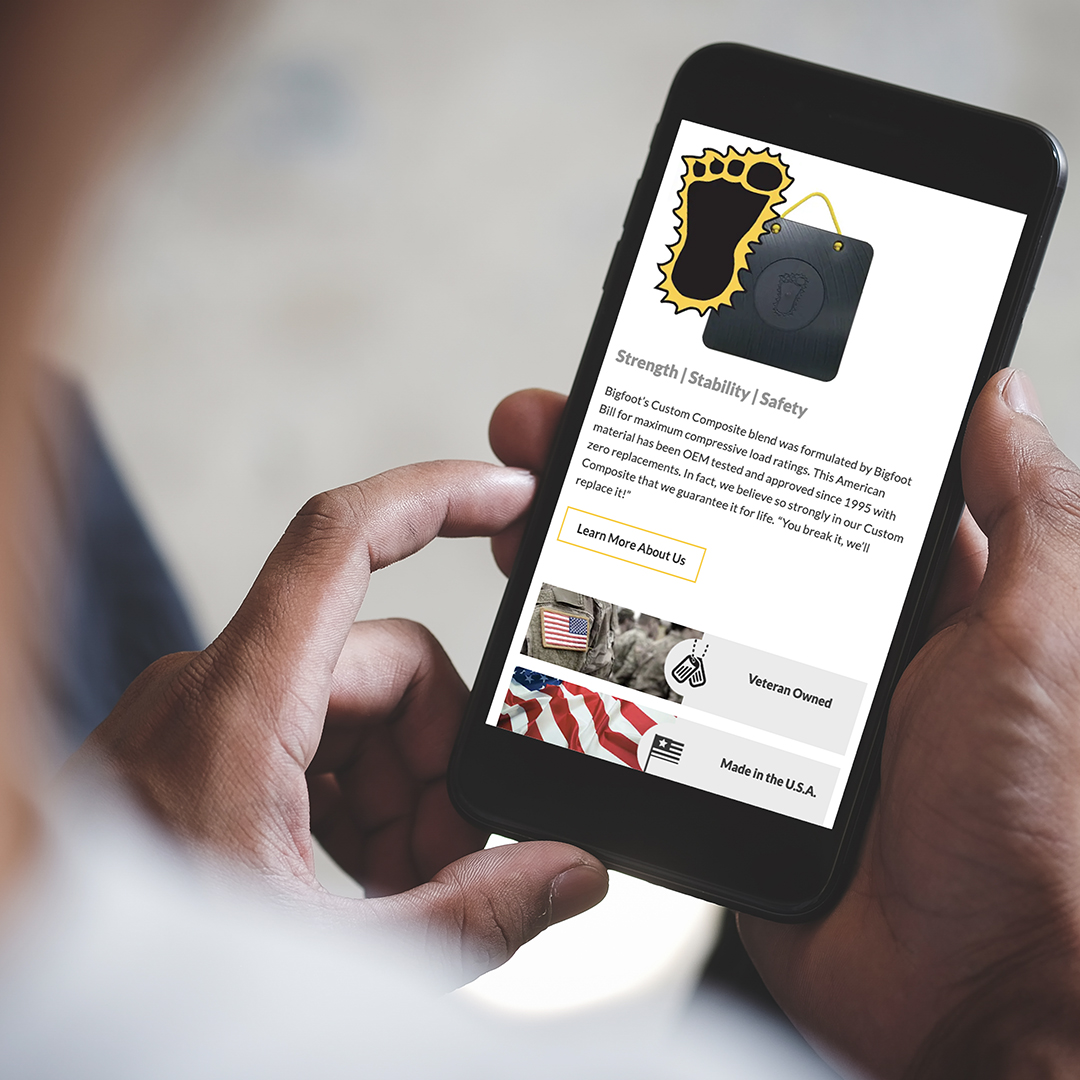 The new website allows the user to easily find their industry, commonly used outrigger pads in that industry, customizable features to add on to their pad, or custom-sized pad requests.
Said Steiner, "The new site design is segmented both by application and by product, so visitors can find and order what they need easily."