Reducing the size of material for transport, building, and recycling is critical. Crushers were invented to make the task of breaking down rocks and other materials much easier. Although crusher technology is not particularly sophisticated, selecting the right crusher can take some time. In this article we discuss the different types of crushers and what you need to consider before you buy.
History of Crushers
The first viable crusher (known as a mechanical rock breaker) was invented by Eli Whitney Blake in 1858. Another inventor, Philetus W. Gates, patented the first gyratory crusher in 1881. There were crushers patented before Whitney's, but they never made it into production. Since the late 1800s, the size of crushers has greatly increased, but the engineering principles that make them work have remained the same. Both jaw crushers and gyratory crushers are still used today.
Job Requirements
The selection of any major piece of equipment entails having a detailed understanding of your job requirements. In choosing the right crusher you must know these key aspects of the material you'll be handling:
Abrasiveness and Hardness Factor. This is knowing how much force is needed to break the material down.
Dimensions. What is the thickness, length, and width of the material you will feed into the crusher. A large crusher can process rocks up to three feet in diameter. A hydraulic hammer is used to break up larger pieces before they are fed into the crusher.
Granulometric Requirement. A fancy way of saying what is the final grain size you wish to achieve.
Throughput. This is the crusher's operating capacity. You must determine how many tonnes per hour (TPH) your crusher needs to process.
Obviously, dimension is in essence just measuring the maximum size of the material that will be fed into the crusher. The granulometric requirement is based on how the final product will be used. However, abrasiveness and hardness factor are known through testing and calculation.
Hardness
The Mohs Scale is used to classify rock hardness. The result is a 1-10 rating. For example, granite has a Mohs Scale rating of 6-7 whereas marble has a rating of 3-5.
Abrasiveness
The Rock Abrasiveness Index (RAI), introduced in 2002, is often used to categorize abrasiveness. This informs a rock's resistance to crushing as well as its wear and tear on the crusher. Highly abrasive rocks include granite, quartzite, and basalt.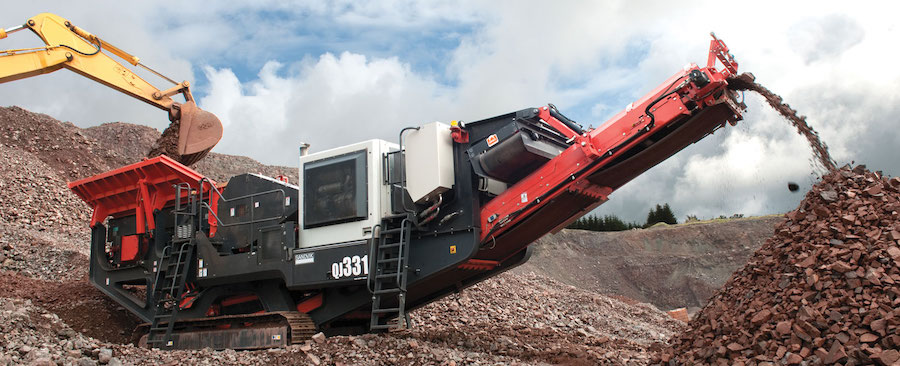 Crusher Classification
As discussed in our article "Get to Know the Common Types of Mining Equipment" there are three classifications of crushers: primary, secondary, and tertiary. Crushers are further categorized by how they crush the material.
To understand the difference between the crushing phases, typical examples include reducing topsize from 900 to 300 mm for primary, 300 to 100 mm for secondary, and under 5mm for fine crushing, such as manufactured sand.
Types of Crushers
Here we present the major types of crushers and how they work.
Jaw Crusher
A jaw crusher is the most commonly used primary crusher. It uses simple technology to break down large blocks into smaller pieces. Their simplicity requires little engineering expertise to operate. A jaw crusher is reliable and needs less maintenance than other types of crushers.
A jaw crusher has one fixed and one moving surface in a V-shaped configuration. The moving "jaw" is mounted on an eccentric shaft. The reciprocal motion of this jaw presses the material against the fixed jaw. Rotational movement is achieved via a motor and a belt. The space between the jaws narrows as the material moves downward. Once crushed to the desired size, the material falls through the bottom of the jaw crusher.
Impact Crushers
An impact crusher (also called a hammer crusher) is quite versatile. It can be used as a primary, secondary, or tertiary crusher. Impact plates and beaters – or hammers – are used to break down the material. The material is fed through the upper part of the crusher then hit by hammers. Next, the pieces are thrown toward the plates. This further breaks the material. The pieces bounce back to the hammers. The material is thrown back and forth between the plates and hammers until it is reduced to the target size.
Impact crushers can handle an array of materials, including clay, dirt, and metal that may be mixed in with the feed material. An impact crusher can have a horizontal shaft or a vertical axis. This type of crusher may not be as effective for producing smaller pieces. The force needed to break down the material depends, in part, on the energy generated by the broken pieces. The smaller the piece the less energy its impact against the hammer produces. Impact crushers have a high production capacity, low energy consumption, and produce a uniform grain size. However, their operating costs are often higher than jaw crushers.
Cone Crushers
A cone (or "conical") crusher breaks down material with the use of an eccentric rotating head and a bowl. It is often used as a secondary or tertiary crusher. It is best for crushing material 200 mm and less. Advantages of a cone crusher include high productivity and low operating costs. However, a cone crusher does not generate evenly sized pieces that are often required.
There are two basic kinds of cone crushers. The first is a top adjusting bearing cone crusher. The other is a bottom adjusting bushing cone crusher.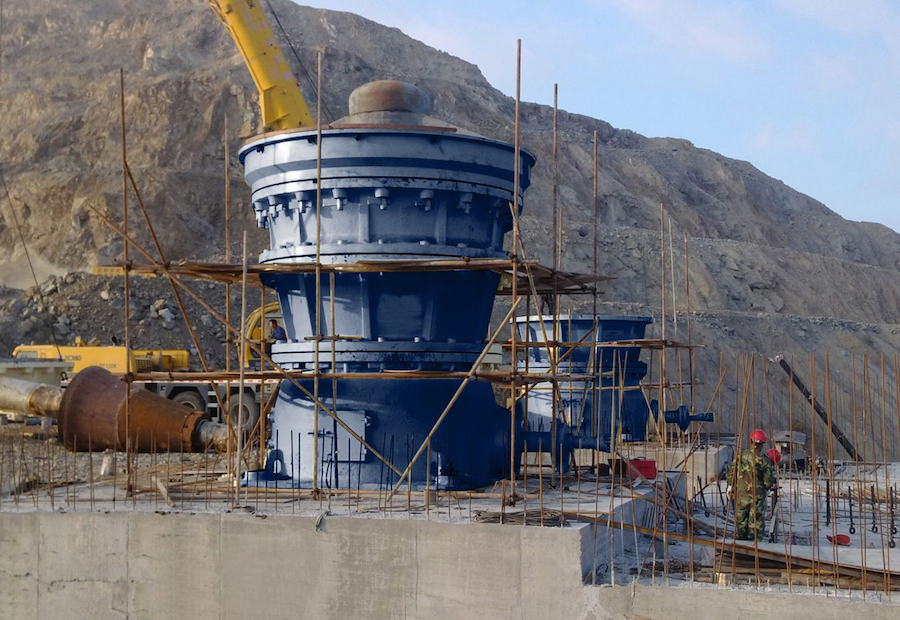 Gyratory Crushers
A gyratory crusher has a mantle that rotates within a concave bowl. Gyratory crushers and cone crushers are quite similar. A gyratory crusher has a higher angle at the apex of the cone. Its name refers to the constant back and forth motion that compresses the material against the chamber walls. They are often used as primary crushers.
Mobile Crushers
There are mobile crushers that can maneuver around a job site. On some projects it is more cost-effective to not have to transport material to a centralized crusher for processing. Or a site is just too small for a large piece of equipment and requires a crusher with a smaller footprint.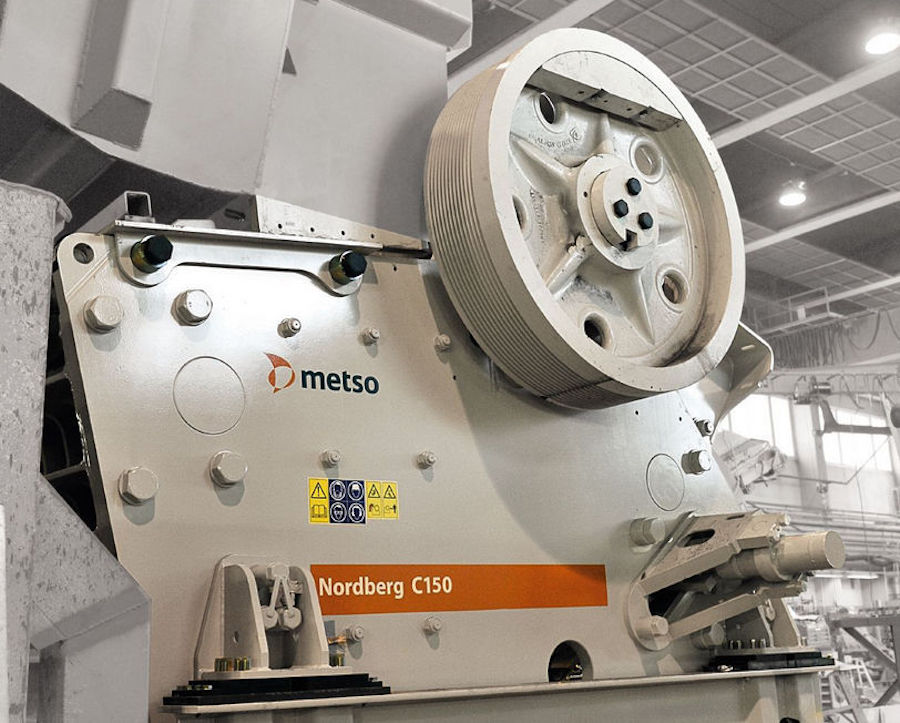 Crusher Specifications
Key specifications to consider include:
Horsepower
The amount of horsepower your crusher motor needs can be calculated based on your job requirements. We would defer to the manufacturer or local equipment dealer.
Closed side setting (CSS) range      
CSS is a critical factor in crusher selection. This determines not just maximum product size, but wear, power draw, and capacity. It can be calculated.
Eccentric Throw Range    
The eccentric throw range is related to how much the crusher's mantle veers away from its axis. This determines the rate the material will fall through the chamber. Crushers with a high eccentric thrown will allow particles to fall farther in a single revolution. This results in a coarser product.
Feed Opening Size
The feed opening size is about 80% of the feed opening.
Automation
Crusher technology keeps evolving in terms of automation and safety. Some of today's crushers are equipped with systems that will adjust the CSS (Closed Side Setting) without your having to shut the machine down. The crusher can ensure the bearings are not exceeding normal operating temperature. There are also safety features that will automatically shut down the machine when it encounters out-of-spec material, such as rubber or steel. This protects the shaft or bearing against damage. If you're working on a tight budget, we recommend machine power and brand name over bells and whistles. Larger organizations can usually justify high-cost automation features.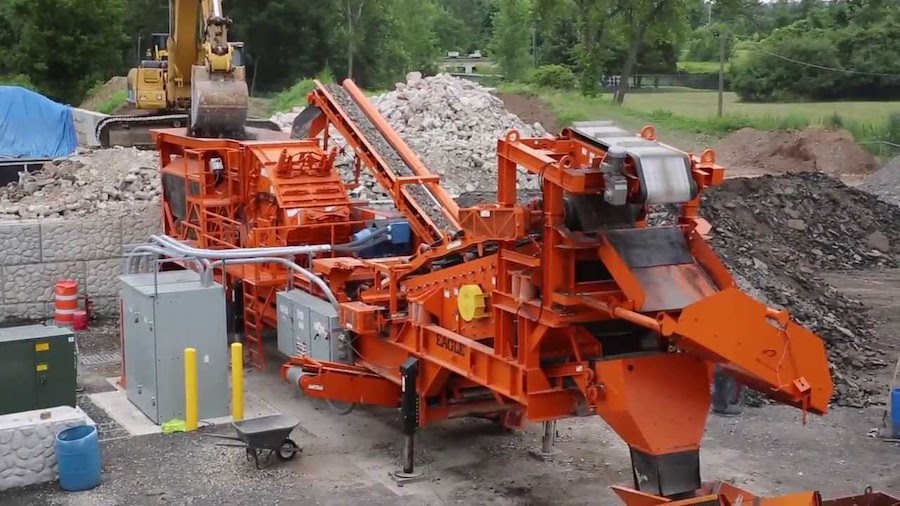 Popular Crusher Manufacturers
Eagle Crusher claims they sell the number one portable crusher worldwide. Their UltraMax® Impactor line offers Horizontal Shaft Impactors (HSIs) that handle primary and secondary crushing in one unit. These units come in stationary, skid-mounted, or portable configurations. Eagle Crusher offers financing and 24/7 service. Made in the USA.
Metso Minerals and Outotec merged in 2020 to form Metso:Outotec. They operate in over 50 countries.
Metso:Outotec offers a unique set of life cycle service packages for the aggregates and mining industries. The LCS packages are based on your business type, size, budget, and service needs.
They have a mobile line of crushers perfect for smaller operations. The NordTrack ™ line comes in several standard configurations.
Powerscreen began as Ulster Plant in 1966 in Ireland. It's changed hands through the years but became Powerscreen in 2009. Its parent company is Terex. They manufacturer in several countries, including the US (in Louisville, Kentucky). They offer a wide variety of jaw, cone, and impact crushers. Their Metrotrak model is a compact, mobile unit offering an output of about 200 tph. It weighs around 60 thousand pounds. The Metrotrak is only 12.5 feet wide and a just under 41 feet long. Its low height of 10 foot, 6 inches gives you the ability to handle crushing in tight spaces.
Sandvik is a Swedish company that offers a huge line of construction equipment for rock mining, rock excavation, metal cutting, and more.
They sell many types of crushers including several stationary cone crushers. Their CS420 is a high-production, compact stationary cone crusher. Sandvik offers their proprietary Automatic Setting Regulation control system (ASRi™) This real-time performance management system will automatically adjust based on feed conditions. They also offer crushers that offer safety features and a system to streamline settings adjustment.

How to Buy
You can buy new or used directly from the manufacturer or a local equipment dealer. Financing options may be available. We recommend putting together a requirements document and letting the dealer tell you which crusher (or crushers) will meet your needs. Then you can shop it around for estimates.
Leasing is a great idea to try before you buy. However, depending on the size of your organization, it may make sense to take advantage of contract services that a company like Metso:Outotec offers. Compare it to the total cost of ownership. It's not just the cost of the machine – it's maintenance and repairs, hiring operators, and storing the equipment.
Buying used is only risky if you don't work with a reputable dealer. You'll want an experienced and knowledgeable operator to perform the inspection. Warranty and service agreements must be in writing. Be sure to understand what the resale value might be. Some brands and models hold their value more than others.
Inspection
When you're inspecting a used crusher, take a close look at the wear parts. These are parts of the machine that are expected to be replaced periodically. For example, manganese liners protect the mantle and concaves of a cone crusher. The fixed jaw of a jaw crusher is subject to the most wear and tear. (In fact, Hardox offers cheek plates made of a material that they claim can greatly increase the life of your jaw crusher.) Take an inventory of worn parts and get quotes for replacements. There are companies that specialize in spare crusher parts such as Norther Crusher Spares.
Conclusion
Selecting the right crusher is highly dependent on your job requirements. Crushing rock and other hard materials is not a complicated process but selecting the wrong machine for the job can be dangerous. Low production or results of the wrong size grain can have a negative impact on your bottom line. Work with your local equipment dealer to select a machine that will meet your documented requirements. Explore safety and other automation features that will protect your workers and reduce production costs.