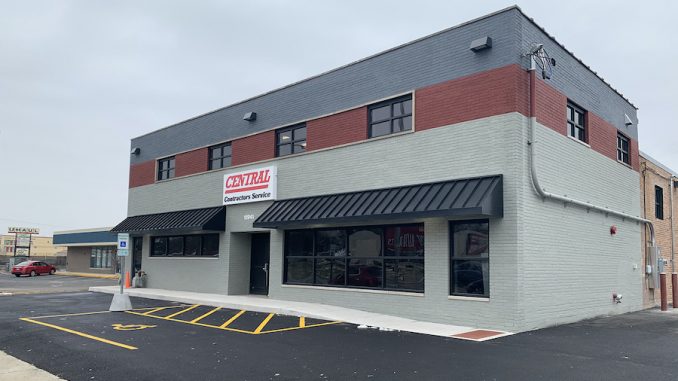 Alsip, Ill., location to be site of new 12-acre yard, centralized office and maintenance facilities
Midwest crane-powerhouse Central Contractors Service, a member of the ALL Family of Companies, is unifying its operations into a single, larger yard. The expansion provides a spacious 12 acres to contain a more modern logistics hub and operations department, a storage yard, and state-of-the-art offices and maintenance facilities. Already respected by contractors throughout the Chicago metropolitan area for its high-quality equipment and turnkey crane service, the consolidation will allow the branch to provide even more efficiency to its customers.
The larger yard was made possible when properties neighboring Central's four-acre Alsip, Illinois, yard came available for sale. The branch seized the opportunity because its operations had become spread over three separate sites.
Central was originally founded in Chicago in 1946 and has occupied its main headquarters in Crestwood, Illinois, three and a half miles from the Alsip yard, since 1995. The Crestwood location is surrounded by development and cannot be expanded. Consequently, over the years, Central began adding yards to its footprint. First, Alsip in 2004 for aerial lifts and boom trucks, then a Gary, Indiana, location for tower cranes in 2005.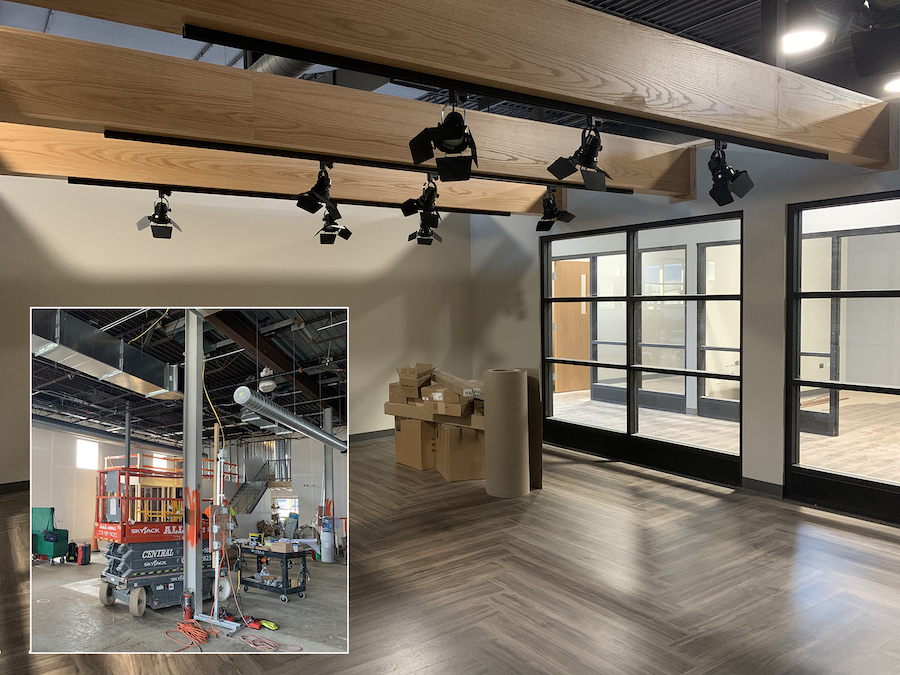 "The three separate locations have worked well for us," said John Martello, general manager of Central Contractors Service. "But I'm looking forward to the operational efficiencies that will be afforded by the centralized facilities and yard. It should mean even faster, more responsive service for our customers."
A warehouse located at the new compound has already been converted into new space to house offices and dispatch services. "It's a very cool space," said Martello. "Very wide open with an industrial feel. I expect it to make communication among the team even easier than before, which will add speed to our problem-solving. It's all about passing on these efficiencies so customers see them reflected in their bottom lines."
Maintenance operations will remain at the Crestwood location in the short term, but construction will begin on new maintenance facilities in Alsip beginning in 2020. "It will be state of the art," said Martello. "We break ground in the spring and will be completed by next fall. At that time, all operations will be centralized here at the Alsip yard."
Martello says the new HQ couldn't have come at a better time. "We already have work being booked into 2020 and 2021.We're in the midst of another uptick in downtown high-rise construction, and wind farms have really taken off as well. Many other sectors remain strong and, as a result, we're busy as ever."
Central Contractors has—for generations—maintained a sterling reputation amongst contractors in Chicagoland for maintaining and delivering excellent people and equipment to job sites. Consolidating yards is expected to make the branch stronger at its core while expanding its regional influence.