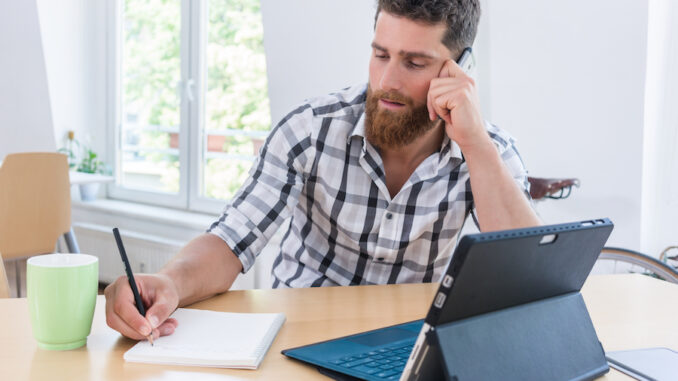 This lesson is crucial. In fact, how to create a winning construction bid proposal might be the most-asked question we get.
For that reason, you might want to consider watching this a few times. Creating a solid construction bid proposal is crucial for those contractors who are intending on running a construction business that generates millions per year.
This lesson includes understanding the project requirements, accurately estimating costs, providing a detailed project schedule, and everything else you need to create a winning construction bid proposal.
We even included a sample proposal at the end of the lesson for you.
Understanding the Project Requirements
Understanding the project requirements is absolutely essential. In fact, your bid proposal is nothing without this knowledge.
To understand the project requirements, it requires the meticulous analysis of the project plans and specifications—as well as an understanding of the client's goals and objectives—like their timeline and budget. Believe me, the client is likely to choose the contractor that best understands exactly what they want.
When reviewing the project plans and specifications, it is crucial to identify and potential challenges that might cause you trouble during the project. Some of these challenges might be related to local regulations, site access, environmental considerations—the list goes on-and-on—so you can't be too careful here. This due-diligence—performed before the project begins—will help to reduce costs and minimize delays.
At this stage, effective communication is also essential. Asking questions doesn't just help improve your bid—but maintaining transparent, sincere communication with the client helps build trust and establish a solid working relationship.
Accurately Estimating Costs
Accurately evaluating costs includes the costs of labor, materials, permits, rentals, insurance—and any other expenses related to the project.
Regarding labor, it's important to have a clear understanding of the project timeline and scope of work. This information will help you determine the required amount of workers, the hours necessary to complete the project, as well as any overtime or weekend work that may be required.
Regarding materials, it's crucial to have a detailed list of all materials needed for the project—including the quality and quantity of each item. And, of course, gathering quotes from multiple suppliers is recommended if you want to try and save some money.
And—this might sound obvious—but accuracy is imperative while estimating costs. When it comes to cost estimating, keep in mind that overestimating the cost of the project can make your bid uncompetitive, while underestimating the cost is likely to result in lost profits.
Some of the most successful contractors out there might even argue that cost estimating is the most important aspect of construction bidding. But—don't sweat it—we've got an entire lesson dedicated entirely to this. Be sure and check it out after this lesson.
Demonstrating Expertise and Experience
Demonstrating expertise and experience might include showcasing past projects that are similar in scope or complexity to the current project, highlighting specialized skills or certifications that you and your team may have, as well as providing references or testimonials from previous clients.
This is also an area where you can get creative an go the extra mile. Although it's not expected, maybe you want to consider the following:
Mentioning any awards that your business has received—even a small, local recognition stands out on a bid proposal
Including resumes and biographies of key team members
Providing case studies from previous projects that demonstrate how your business approaches project management and problem-solving
Providing a Detailed Project Schedule
Your project schedule should be as detailed as possible and should outline the timeline and completion date for the project.
It should be noted that your project schedule should be realistic—accounting for potential delays and setbacks that may occur during the course of the project. Consider how delays seem to pop-up on every project—like material deliveries and weather conditions. Or maybe even that new guy you hired isn't quite working out.
Your project schedule should be communicated clearly to the client—with regular updates throughout the course of the project. You may also want to consider the inclusion of a visual representation—such as a Gantt chart or timeline.
And—in addition to outlining the project schedule—it's necessary to provide a clear plan for how the project will be completed—including any specific tasks and deliverables that should be mentioned. Examples of these "tasks" and "deliverables" mentioned might include anticipated completion dates for foundation work, framing work, installation of plumbing, insulation and drywall work, site clean-up—whatever the scenario may be.
Clearly Outlining the Scope of Work
Outlining the scope of work entails detailing the specific tasks and deliverables that will be completed (as mentioned before), as well as providing a comprehensive list of all work to be completed.
And, it's crucial that this is communicated in the clearest, most concise way possible. We can assure you that no client wants to get stressed out or confused—especially when they're writing you a check.
Communicating clearly is also important, because it reduces the chances of misunderstandings or disagreements that may occur later in the project. For this reason, avoid using vague or unclear language as much as possible.
This also applies to the part where you outline the specific tasks and deliverables. Be as thorough as possible when you breakdown the labor, materials, and equipment necessary for each tasks. There might also be some permits or inspections required by local regulations that should be mentioned as well.
Highlighting Unique Selling Points
Unique selling points are the qualities or features that differentiate your construction business from the competition and demonstrate your value to the client.
These selling points may include:
A unique design or approach to the project that your competition isn't offering
Specialized skills or certifications
Innovative construction techniques, equipment, or materials
A track record of successfully completing similar projects
A reputation for reliability and professionalism
A commitment to safety and quality (this is a big one and often overlooked)
While highlighting these selling points, it's important to focus on the qualities that are most relevant to the client and project. For example—if the project involves a historical renovation—you may want to highlight your businesses' experience with a past project related to historic preservation and restoration.
Offering Value-Added Services or Solutions
Value-added services are extras that go beyond the basic scope of the project—providing additional benefits to the client.
These extras may include:
Offering alternative materials or construction methods that are likely to save the client money
Providing design-build services that can streamline the construction process. In other words, you could potentially handle both the design and construction of the project—which could potentially increase the speed of the project, as well as save the client money.
Providing additional support or resources—such as permitting assistance or financing options
Providing ongoing maintenance or support services after the project is completed. This an excellent way to build a long-term, stable work relationship with the client.
Offering guarantees or warranties on the work performed
Like the unique selling points, it's recommended to tailor these extras to meet the specific needs and requirements of the client. For example, if the client is concerned about the environmental impact of the project—offering sustainable design options can add value to the bid proposal and help you stand out amongst the competition.
Emphasizing Safety and Quality Standards
Like we mentioned before, emphasizing safety and quality is a crucial aspect of the bid proposal—and is often overlooked. Taking safety and quality seriously—and emphasizing this priority to the client—is a great way to beat your competition. Consider how the average contractor is always in a rush—often neglecting safety and quality as they move from one project to the next.
Of course, you'll want to highlight your businesses' safety record—including any safety certifications or training programs that you and your team have completed.
And, it's the same case with emphasizing quality—definitely highlight your businesses' quality control process. You might even want to provide details regarding the materials and construction techniques that you'll be using in the project. Whatever the case may be, make an effort to demonstrate a commitment to high-quality craftmanship.