Skidsteersolutions.com is known for their easy online experience, product selection, and delivery of attachments and accessories. Now you can get Skid Steer Augers and Trenchers from world-renowned Australian manufacturer, Digga, delivered anywhere in the USA in just a few clicks.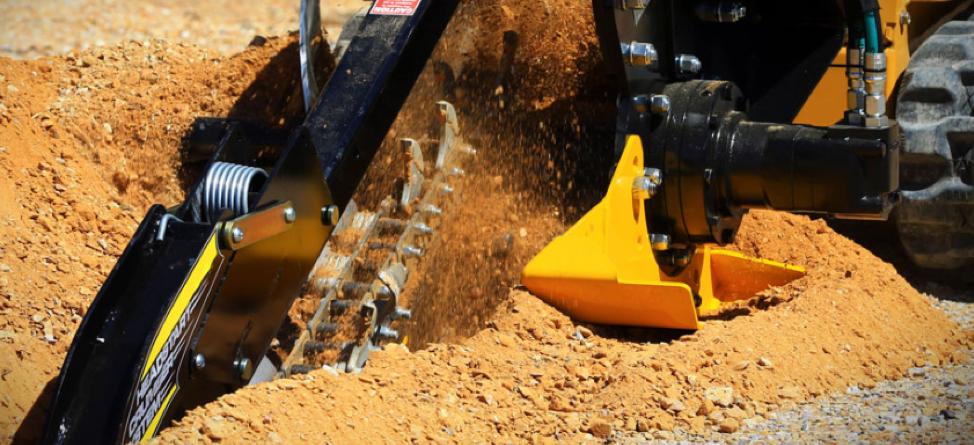 Founded in Australia in 1981, Digga has become a world leader in auger drive technology and manufacturing of attachments for skid steer loaders, excavators, backhoes, and mini loaders. Digga operates on 3 continents and exports products to over 50 countries worldwide. Their products include auger drives and bits, trenchers, buckets, and much more.
Take a look at a few of their attachments below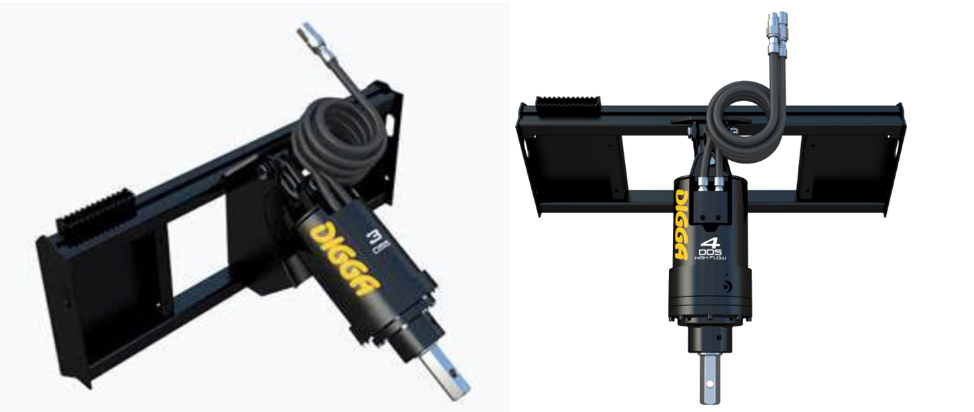 Digga Skid Steer Auger Attachments are highly powerful and reliable at a very competitive price. Featuring a powerful Eaton motor, this auger drive comes in a variety of different options (1DSS, 2DSS,3DSS, 4DSS) with flow requirements ranging from 6-15 GPM to 10-30 GPM. Hub options include 2″ Hex or 2 9/16″ Round Hub.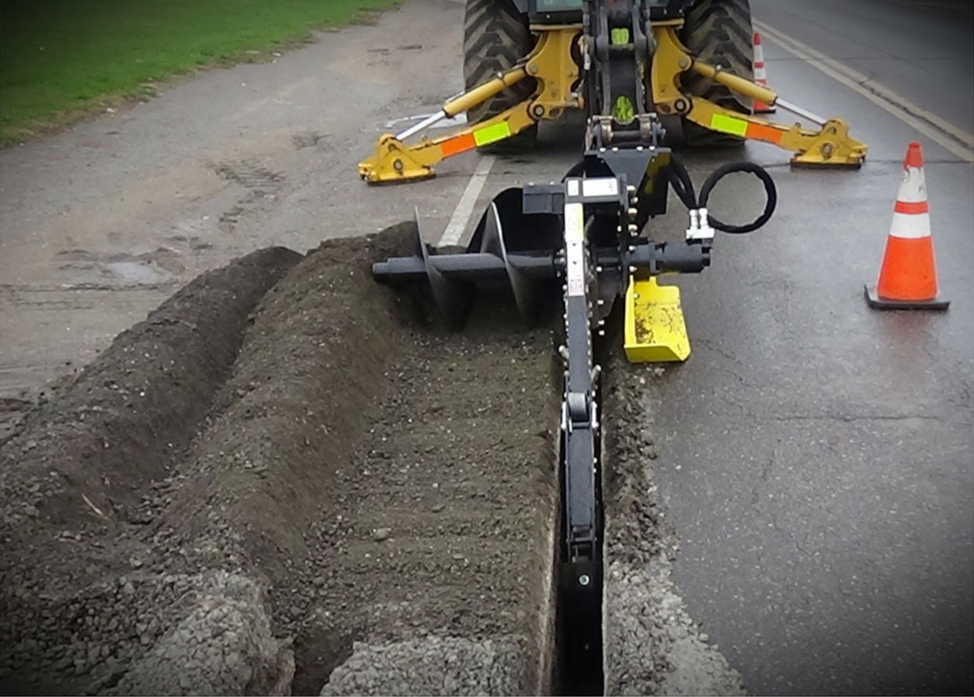 The Digga Bigfoot Trencher for Skid Steers comes in a 3 foot or 4 foot model with the same powerful Eaton motor. The attachment features a depth control foot providing consistent depth, large spoil auger for efficient spoil removal, and multiple chain types. Three different chain types allow you to cut in conditions from earth to asphalt and everything in between, and are offered in width options from 4-12 inches. Seen above trenching in asphalt!
CHECK OUT THE BIGFOOT TRENCHER IN ACTION!
What else does Digga make?
Skid Steer Solutions only has a few listings available today, but Digga has an expansive range of products that could be seen on the website in the coming months. Skid Steer Augers and Trenchers can easily be fitted to run on excavators by simply using a different mounting plate. Additional Digga products that you could see soon on Skidsteersolution.com:
Cement Mixer
Sweeper Brooms
Auger Drilling Extensions
Root Rakes

Skidsteersolutions.com is working to find the best attachments around the world and make them available online here in the United States. Digga is their most recent addition, and one worth paying attention to if you've been looking for a skid steer auger drive or trencher attachment.