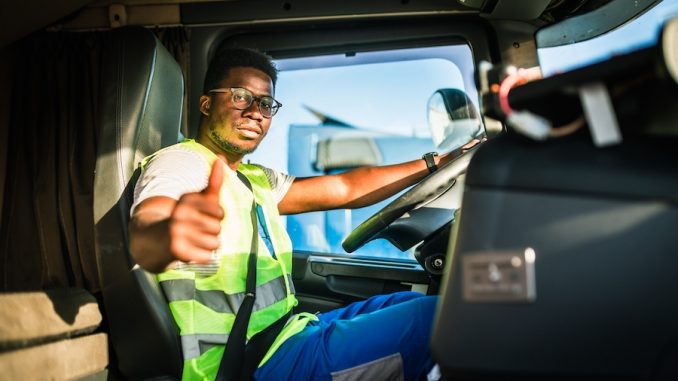 View the complete article here.
Transportation is the lifeblood of any country, but especially one with the sheer geographical size and population of the United States. That's why truck driving has long been one of the country's most sought-after careers, as more than 70% of the goods moved from factories to retailers in the US are transported by truck.
Why are Truckers in Such High Demand?
All across the country, truck drivers are responsible for delivering every imaginable good that industries and consumers use. There are so many different applications of what goods get delivered, though, such as:
Energy solutions – petroleum, gasoline, propane, and coal
Consumer goods – automobiles, household items, and postal delivery
Industrial supplies – medical supplies and pharmaceuticals, raw materials, and construction materials
Agricultural materials – crops, fertilizers, and live animals
Hazardous materials – biowaste, factory by-products, and reactive chemicals
Without the ability to move these and other materials and goods around the country, the economy would literally come to a standstill. Historically, trucking has been dominated by white, middle-aged men, but record numbers of woman and Millennials are entering the career field and helping to keep up with the demand as others retire or move on.
Is Trucking Right for You?
Any long-term career truck driver can tell you a few truths about the industry. First, they like their job, but second, you're probably not going to get massively rich doing it. Put quite simply, it's not for everybody. It's a high-stress career that pays well, even if it's not as much as some people might think. Also, there are a lot of demands on drivers that most consumers don't know about. Yes, it's great to see the country, but don't make the mistake of thinking you're going to stop off for a few days at Yellowstone; more likely, you'll be blowing right past the exit to it while trying to get your load delivered on time so you can get paid.
If you work for a carrier, their job is to make as much money as possible while only paying you enough to keep you doing this. If you're an owner/operator, there's plenty of work for you to take on but the costs for maintaining your rig are your problem. This doesn't mean there aren't great opportunities out there, of course, but you have to do a little homework in order to find them.
Another consideration is how a career like this one will impact your family. If you have a spouse or partner and children at home, you have to consider what your job will mean for them. Whether you're a long-distance (also called "over the road") driver or a local delivery driver, you can't necessarily call in sick or take a personal day whenever your family needs you.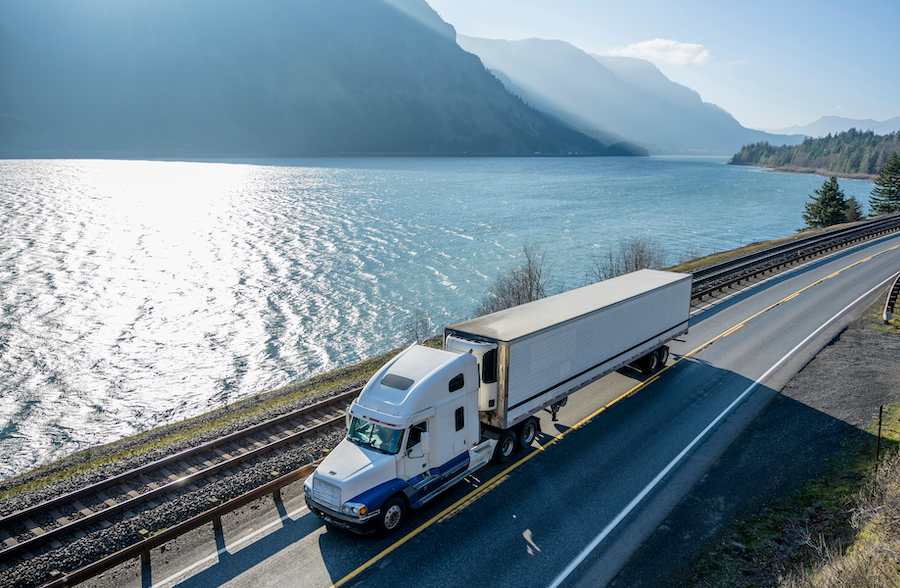 Is This a Side Hustle or a Career?
In order to start out in trucking, you have to decide if you're looking for a long-term career or a short-term way to pay the bills. Having the proper training and license to drive these rigs can mean that you're always able to find work if you suddenly need it. Even part-time truck drivers can do well supplementing their income with contract deliveries when they have downtime from their "real" jobs.
On the plus side, owning a CDL license to drive commercial vehicles is a serious win for any job seeker. There are a lot of jobs that have nothing to do with transportation but still want their applicants to have this license for insurance and company policy reasons. So even if you pursue truck driving and later decide it's not for you, the preparation, training, and experience won't go to waste; in fact, they can be a massive bonus in other fields.
If you're thinking that trucking might be a great long-term career, though, there is definitely a need for your dedication and experience in the field. There are some pros and cons, of course, just like any other job.
Pros and Cons of Being a Truck Driver
Pros:
Income – Expect to earn between $49,000 and $80,000 a year as a full-time driver.
Training – While CDL licensing and training isn't a long commitment, it can run between $3,000 and $10,000 in places. However, the demand for drivers is so high that some carriers are offering tuition reimbursement options and on-the-job training.
Benefits – If you work for a carrier company, most of the major names offer health insurance, dental, retirement plans, and more.
Work For Yourself – If you're an owner/operator, you can have a lot more flexibility in your schedule than with most typical 9-to-5 careers.
Non-Traditional Work Setting – Whether it's traveling the country, working alone, or not doing the same task over and over for the next thirty years, trucking offers drivers something that is out of the ordinary.
Cons:
High Stress Environment – It might not seem that way to an outsider, but driving a rig can be very stressful due to traffic, distances, delays for repairs, concerns about delivering on time, and more.
Long Hours – A lot of drivers are paid by the mile, not by the hour. Sitting around while the truck is unloaded, waiting for hours in traffic, even driving early in the morning or very late in the evening all mean you're on the clock but not getting paid more for it.
Health Concerns – Trucking is by definition a sedentary job, and that can mean health concerns that you have to stay aware of. It can also mean you can't just pop in for a visit to your doctor if you're on the road. Just keep in mind… you're going to be sitting a lot.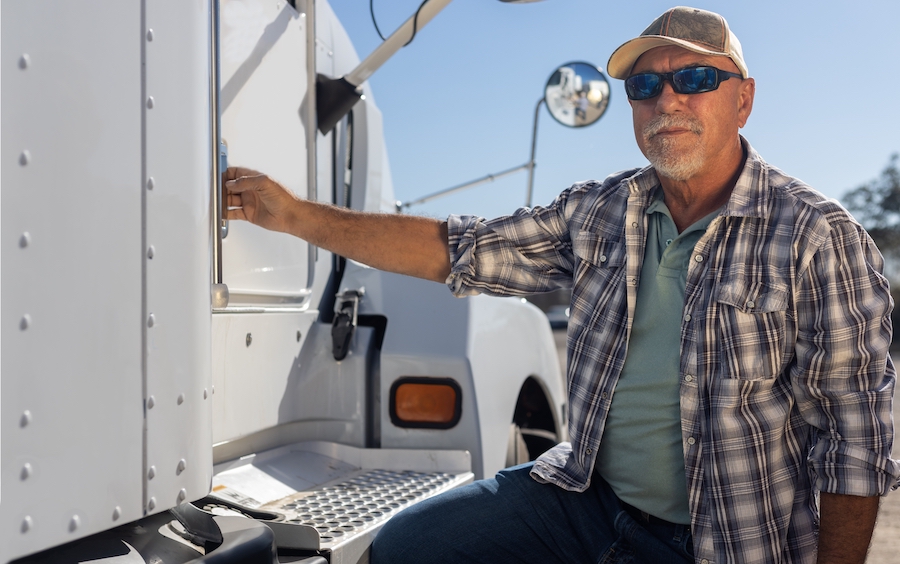 Getting Started
If you're interested in truck driving, there are some basic requirements you'll have to meet before you can ever get started. For example, most states require you to be at least 18 years in order to drive within state lines, 21 years old to drive state to state. You'll also need to have:
A high school diploma or GED
A clean driving record and background check
Proof of residency in your state
A Social Security number
Proof of insurance
Periodic drug tests and medical exams
Once you've met those requirements, you'll need to obtain a CLP, or commercial learner's permit. Just like a learner's permit before you got your first driver's license, this permit allows you to enroll in a CDL/driving school and get behind the wheel with an instructor as part of the coursework. This permit is usually obtained at your local driver's license office after passing a test, just like when you wanted to drive a car.
With your CLP in hand and your requirements met, you can then enroll in CDL training. Companies like Roadmaster Drivers School trains drivers at twenty-two schools across the country and helps them learn not only what they need for their CDL exam, but also the kinds of information that can help them be successful… not just get by. Some carriers also offer their own training programs, while paying an entry-level wage while you learn on the job.
"Truck driver school" usually takes between three and seven weeks, depending on your state and what type of license you're trying to earn. Remember, the goal of some programs is just to teach you what you need to know to pass your CDL exam… not necessarily to become an employable, successful truck driver. A more comprehensive program like Roadmaster might take longer and cost a little more, but it can also include a wealth of knowledge about the industry, how to avoid some of the downsides, how to do basic maintenance on your rig to avoid costly repairs and delays, and much more. Some of these programs will even help you connect with carriers who are hiring at the end of your training.
Different Licenses and What They Mean
The type of license you pursue will depend on what kind of driving career you're looking for. You'll see below that the different licenses allow you to drive different sizes of vehicles, each with their own limitations. Here's what the different types mean and are suited for:
Class A: This license is for most of the heavy lifters, or what the public calls an 18-wheeler or big rig. These include the cross-country giant trucks, as well as tractors/livestock carriers, tractor-trailers, flatbeds, and other commercial trucks. It's the most comprehensive kind of license and it will open up a lot of job choices for you.
Class B: Class B operators tend to work mostly within a city or a few local destinations. This license is suited for school buses, public transit vehicles, delivery trucks, box trucks, waste management trucks, and other slightly smaller rigs.
Class C: The Class C is for vehicles that often don't require any special license above a driver's license, such as large passenger vans or smaller moving trucks. The reason for the special license, though, is the requirement to be able to do this commercially.
The Class A CDL is going to be the most versatile option for individuals interested in turning this into a career. Interestingly, once you acquire your Class A, you're automatically certified for vehicles that only require Class B or Class C. Unfortunately, it doesn't work in the other direction (a Class C driver can't drive a Class B vehicle).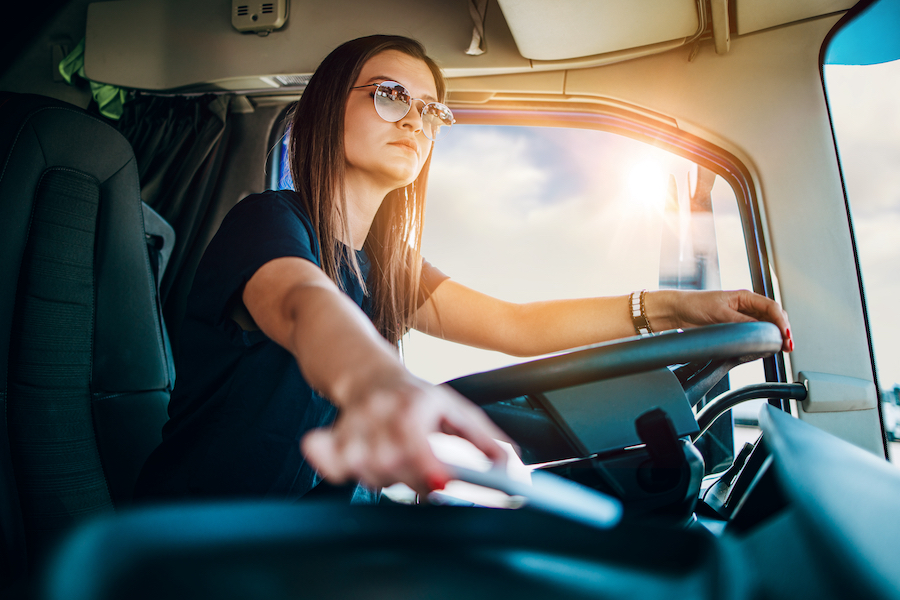 Traps and Pitfalls to Avoid
When you're just starting out, it can be tempting to dive in head-first and try to reach specific goals, especially for amount of income or number of hours/miles you're driving. But veteran drivers will tell you to take it slow, finish your training with a carrier company, and get your feet under you before making any long-term decisions.
Remember that carrier companies might offer on the job training after you've finished your requirements for the license, and this is a great idea if you can't sign on to pay tuition up front. But keep in mind that many of these programs that help you complete your training with real-world experience aren't going to pay you as well as seasoned drivers. This is especially true if you have a ride-along driver helping you.
Roadmaster does offer a lot in the way of helping its students find lucrative jobs at the end of their training, and even works to secure "pre-hire letters" with reputable carrier companies so that their drivers finish with actual opportunities ahead of them, not just a piece of paper saying they could find work. But the school urges its participants to find a company who offers a "finishing program" that will help them build up even more road skills.
A Changing Landscape…
Truck drivers have long had a reputation as being burly, chain-smoking, grizzled old white men who chug cups of black coffee while waiting to load and unload or fuel up their rigs, but that's actually changing dramatically. Women, minorities, and young adults are flocking to this industry in search of flexibility, job security, atypical hours and locations, and the ability to work alone. For example, at one time, women made up only about 7% of all US CDL drivers, but Roadmaster estimates that as much as 20% of their current students are women. Young people who've been out of high school but still aren't certain about their long-term plans are also turning to truck driver training as a way to get some credentials that will make them even more employable and earn actual income until they make more concrete future plans.
Of course, technology is changing the industry, too. As veteran drivers in the US have an average age of 55—and have driven rigs that require specific skills and understand—new vehicles on the road have technological improvements that are really opening the door to more and more drivers of different skill sets and experience.
But there's some stark news on the horizon: the American Trucking Association estimates that the shortage of long-haul commercial drivers can reach over 160,000 drivers by 2030, which means now is the ideal time to pursue an exciting new career.