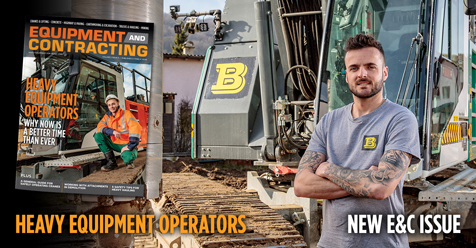 Click here to view the Sep/Oct 1-5 issue of E&C, which features:
Heavy Equipment Operators–Why Now is the Best Time!
Guide to Buying a Volumetric Mobile Mixer
How to Properly and Safely Operate Cranes
Pavement Preservation Checklist
6 Safety Tips for Heavy Hauling
Working With Attachments in Demolition
Indemnification Clauses: Is Yours Enforceable?
And More!