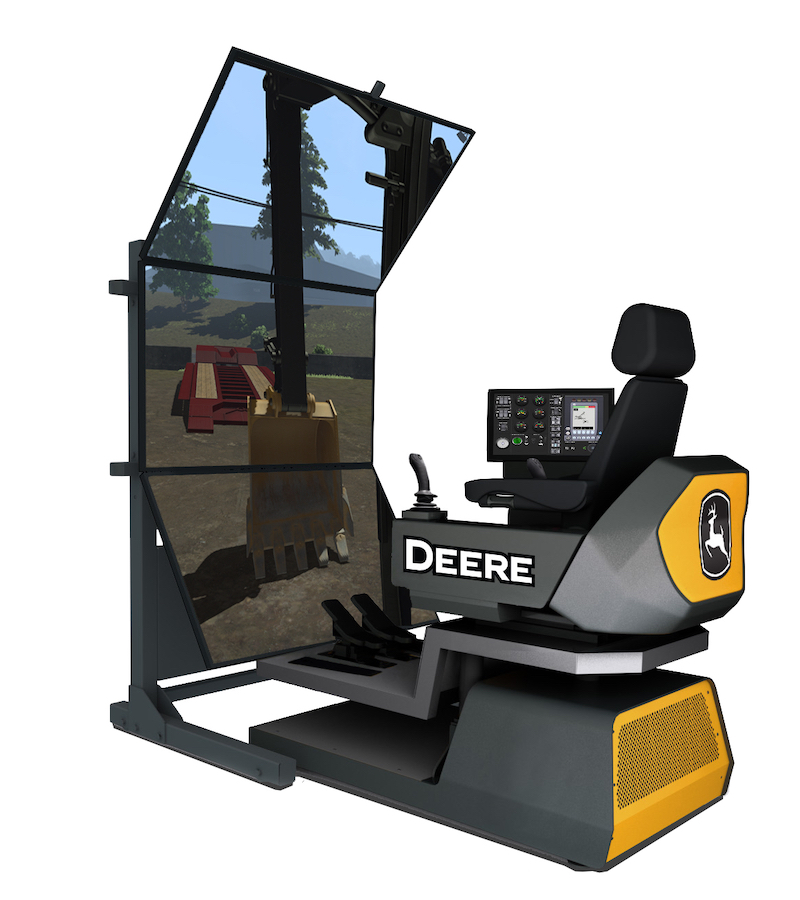 MOLINE, Ill. — John Deere is rolling out its new construction simulators – further bridging the gap between the classroom and jobsite. The modular update outfits the new John Deere simulators to one of six machine types: backhoe, crawler dozer, excavator, wheel loader, joystick-controlled motor grader and fingertip control motor grader.
"The next generation of John Deere simulators builds on a state-of-the-art technology that teaches machine controls, hand-eye coordination, safe operation, and operator technique," said Jon Goodney, manager learning technology, John Deere Construction & Forestry. "Simulators offer cost-effective and efficient operator training in a risk-free environment, while avoiding wear and tear on the equipment. It's a win-win for organizations looking to get the next generation of operators ready for the jobsite."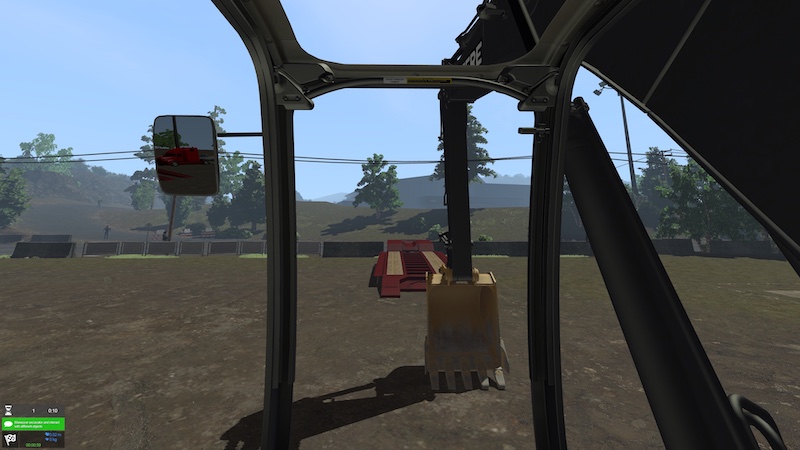 Based on actual John Deere equipment, the updated simulators feature swappable controls that allow for quick interchange of joysticks and foot pedals to multiple machine types.
The state-of-the art software boasts highly-detailed, realistic virtual environments designed to cover basic and advanced operator duties through multiple jobsite tasks. A performance function provides metrics to measure student progress to help build proficiency and confidence.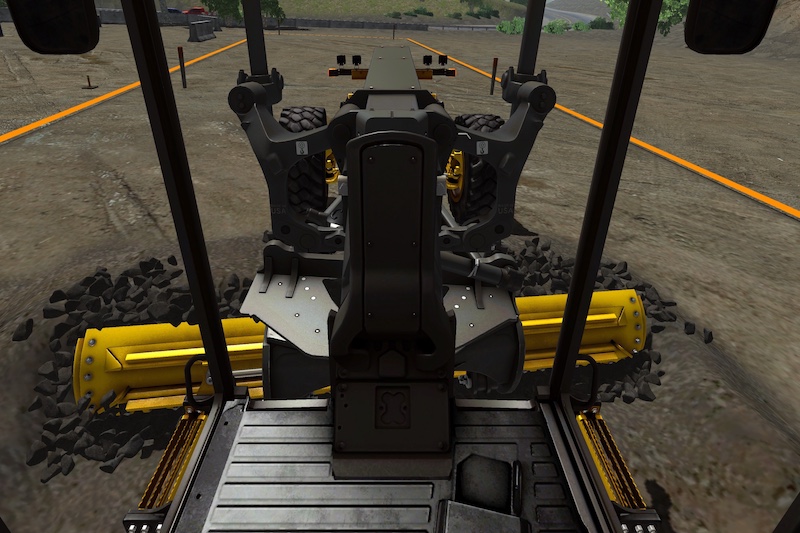 The updated backhoe, excavator, and motor grader simulators will be available this spring, while the crawler dozer and wheel loader will be available for purchase this summer.
The new simulators can be coupled with the free online training available through John Deere University, offering a well-rounded operator training package.
The new simulators will be debuted at bauma 2019, April 8-14 in Munich. To learn more, contact your local John Deere dealer.