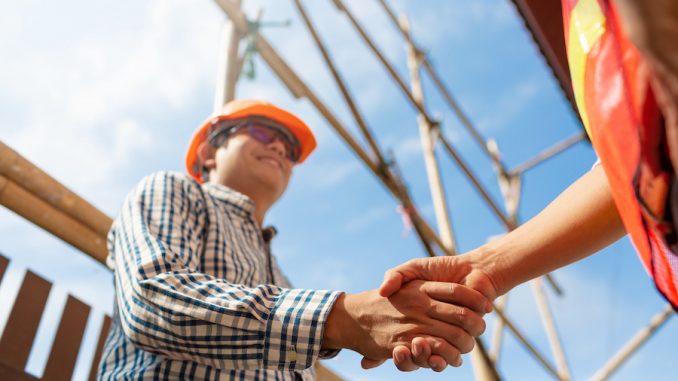 When it comes to your business, the customer is always right. That's why it's so important to have a great customer service strategy in place.
Do you own your own business? If so, you know that customer service can make or break your company. It's important to always go above and beyond for customers, no matter what.
Don't underestimate how much your customers can affect your bottom line – keep them happy and they'll keep coming back! Here are a few tips on how to do just that.
How Do I Get More Customers in Construction?
You can't expect clients to find your company on their own. You'll need to work hard to attract their attention – and to win their business. Here are some tips to help you pick up new customers as a construction business owner.
1. Offer the Best Service
The easiest – and most obvious – way to get new business? Be the best!
Repeat business comes from the best customer service. You'll need to set clear expectations with your customers and make sure you hold up to your end of the bargain.
How do you do this?
For starters, keep an open line of communication. Check in with homeowners every day to update them on the status of their build. Report problems promptly, before there's a chance for miscommunication, and make sure everything is as clear and upfront as possible.
2. Offer Incentives for Referrals
A referral program is a great way to keep existing customers on the hook and to attract new ones.
You can advertise free upgrades, maintenance services, or other discounts in exchange for new business. Even giving gift cards to nearby restaurants or retailers can be effective. It really doesn't matter what the reward is – as long as there's something to entice customers to tell their friends, you can bet your bottom dollar that they will.
3. Offer Discounts
Another effective sales tactic is to offer discounts. This is most effective when it comes to hooking new clients, but you can also use it to retain old ones. Offer a customer a discount if they agree to additional work. You can even offer discounts on maintenance services.
4. Have Clear, Professional Signage
If you own a business, branding is everything. However, effective branding is about so much more than a flashy logo or a catchy tagline. It's also an all-encompassing representation of who you are as a company and what your company's values are.
Make sure the signage on your equipment and vehicles is as clear and consistent as possible. When you complete new projects, put your signage out front so that you can attract future customers.
Your job sites themselves need to be professional, too. Make sure everyone is OSHA-safe and that all the work that's associated with you is as professional as can be. You have an image to uphold!
5. Work On Your Digital Presence
Speaking of your image, don't forget about your digital presence, either.
Make sure you sign up for Google My Business. Promote your business with business cards along with a well-designed website. Be consistent with your marketing materials and respond to all customer reviews. You need to show that your customers have trust in you while you also showcase your work.
Of course, your website needs to be clean and updated, too. If you're comfortable with social media, you can market yourself there, too, but a website is the first place you should start.
6. Visit Your Clients
Get some boots on the ground to help yourself land new clients. Even if it's just one morning a month, set aside the time to visit potential clients. You can bring along your business brochures and business cards and learn more about how you can be invited to bid on their project. It's a great way to get your name out there!
7. Celebrate Milestones
Celebrate all the milestones, big or small, for your business. Invite the newspaper when you complete a major philanthropic project. Reach out to local media outlets for ribbon-cutting ceremonies. Do whatever you can to get your name out there.
8. Get Everyone Involved
Get opinions from everyone in your business about how to best attract new customers and sell your brand. After all, your crew is your group of ambassadors. Their reputation alone can help you attract new customers.
9. Be Diverse
Do your best to not take a one-size-fits-all approach in regards to your construction business. What works for one contractor might not work for your construction business – and a marketing strategy that works well on one customer might not work on another.
Try to incorporate as many unique strategies as possible for the best results.
10. Team Up
If you have good working relationships with other contractors, subcontractors, and suppliers, that's a great way to bring in new business – for everyone.
11. Network
It's all about who you know – nowhere is that more true than in the construction industry. Join professional associations to get connections with regional players and attend events that will allow you to get your name out there.
12. Treat Every Job as Though It's the Most Important
Although the quick plumbing job you did for the little old lady down the street might not be bringing in the big bucks, it's important that you treat every single job like it's the most important one on your roster.
Your customers don't want to feel as though they are insignificant – really, would you? No job is too small, and as a contractor, you should work hard to build strong relationships regardless of the type or size of the job.
How Do I Keep My Clients From Leaving?
Now that you've attracted the right kind of customer base, it's time to find a few ways to keep them coming back. Here are some tips.
1. Follow Up
A project doesn't end once the job site is cleaned up and the check has cleared. No, you need to make sure you follow up with your clients long after the project has concluded.
If there were any issues with the project, many times, clients are either too busy or too reserved to reach out and let you know. Give your customers a follow-up call after the job is over to resolve any problems that may have arisen. This is an excellent way to show that you have a good reputation for providing quality service.
Not only that, but it might open the door to future projects your client may be thinking about.
2. Stay in Touch
The more you stay in touch with your clients, the more likely it is that you'll land repeat jobs.
This doesn't just have to come in the form of following up after the job is over, as we mentioned above. You can also add your clients to a quarterly newsletter or email list that has discounts, seasonal sales, and other interesting information. Some construction business owners even send out personalized holiday or birthday cards!
Make sure you're the first person who comes to mind when customers are thinking about having a construction project done.