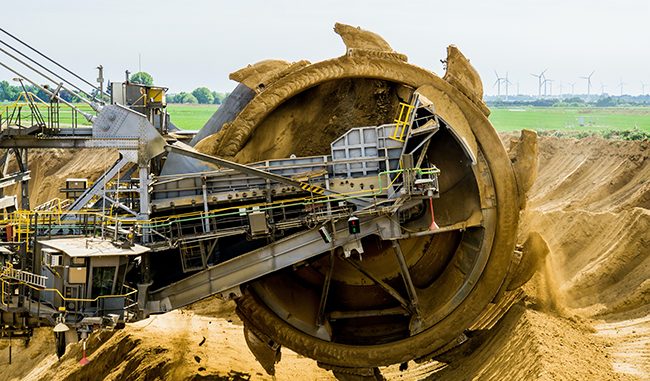 EnviroLogic® Greases 0, 00 WREP
Pumpable Greases for use in Environmentally Sensitive Applications
By Douglas Adams, Senior Product Development Chemist
The United Nations Decade of Ocean Science for Sustainable Development begins next year. As we approach 2021, the need for high performance EALs for the Marine and Offshore markets has increased and RSC Bio Solutions has products to meet and exceed what's required for these applications.
Demand for EALs that can be sprayed or pumped long distances onto metal surfaces to reduce friction and provide corrosion protection is strong. The likelihood of softer grades of greases entering the environment are greater since most greases that are NLGI 0 or NLGI 00 grades solubilize and wash off at the point of lubrication.
The EnviroLogic® WREP family of greases are VGP compliant and possess a high degree of film strength that enables adherence to steel surfaces. The film strength is best illustrated with the Salt Fog test which measures protection of a steel panel (ASTM B 117) with an application of EnviroLogic® 00 WREP.  The steel panel coated with this grease did not develop any corrosion in the test area after 1,500 hours. Most NLGI 0, 00 grade greases made with mineral oil fail the Salt Fog test in less than 20 hours.
EnviroLogic 0, 00 WREP greases flow readily at room temperature and maintain their ability to lubricate as demonstrated by their exceptionally low Four Ball Wear results of 0.40 mm or less.
The thin film of these greases prevents corrosion, provides extreme pressure and anti-wear protection to steel surfaces when being pumped in a centralized system for long distances in an application like RORO (Roll On Roll Off) latches on ships.
High quality Environmentally Acceptable Greases like the EnviroLogic® WREP 0 and WREP 00 greases can also be sprayed under pressure onto wire ropes, rail switch plates and can be applied using most air pressurized applicators.