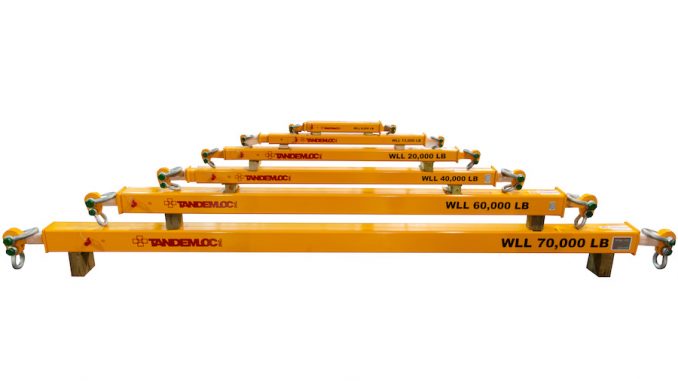 Tandemloc is excited to introduce our NEW series of Telescopic Spreader Beams, the AT14 Spreader Beams.
The AT14 Spreader Beam series is our biggest product line yet with approximately 180 beams offering a wide range of minimum and maximum lengths in convenient increments of just a few inches.
Capacities vary from 2,000 lb. WLL to 100,000 lbs with top rigging included and quick delivery.
Like all of our products, the AT14's are made in the USA and Proof Tested to 125% of the WLL.
Many of these beams are in stock now but those that are not are available to ship within 5 to 7 work days.
If you need a custom length or capacity, contact our sales department.