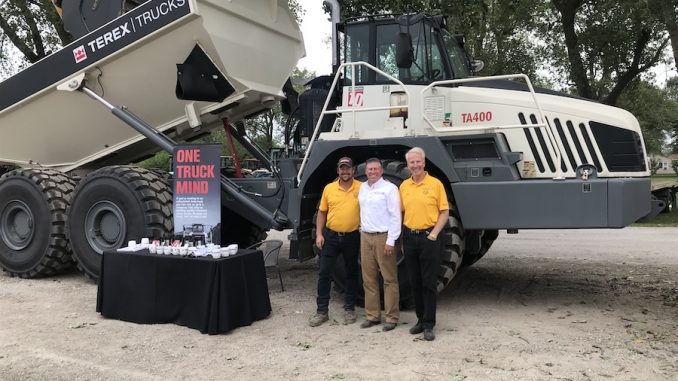 Terex Trucks is continuing its North American expansion plans. The articulated hauler manufacturer has signed Thoesen Tractor & Equipment as its new dealer in the US, further growing its already 35-strong dealer network in the region.
Terex Trucks is bringing its TA300 and TA400 articulated haulers to even more customers in the US now that the company has signed Thoesen Tractor & Equipment as its new dealer for the Chicago area. This expansion comes amid a thriving construction industry in North America. The stable US-economy and the government's plans to modernise the country's ageing infrastructure have translated into high levels of activity in the construction sector over the last few months – a trend that is expected to last for the next few years. This building boom has boosted the demand for heavy construction – and machinery – across the country.
"Our customers need robust and reliable machines – that's why Terex Trucks' articulated haulers are the perfect fit," says Joe Thoesen, President of Thoesen Tractor & Equipment. "The haulers are being used during the excavation phase of infrastructure developments and on road building jobs. Over the last few years, we've seen Terex Trucks invest in its products and the haulers have earned a reputation for being extremely robust and delivering high-performance in tough conditions. We're pleased to offer sales, rentals, parts and servicing for both the Terex Trucks TA300 and TA400 in the Chicago area."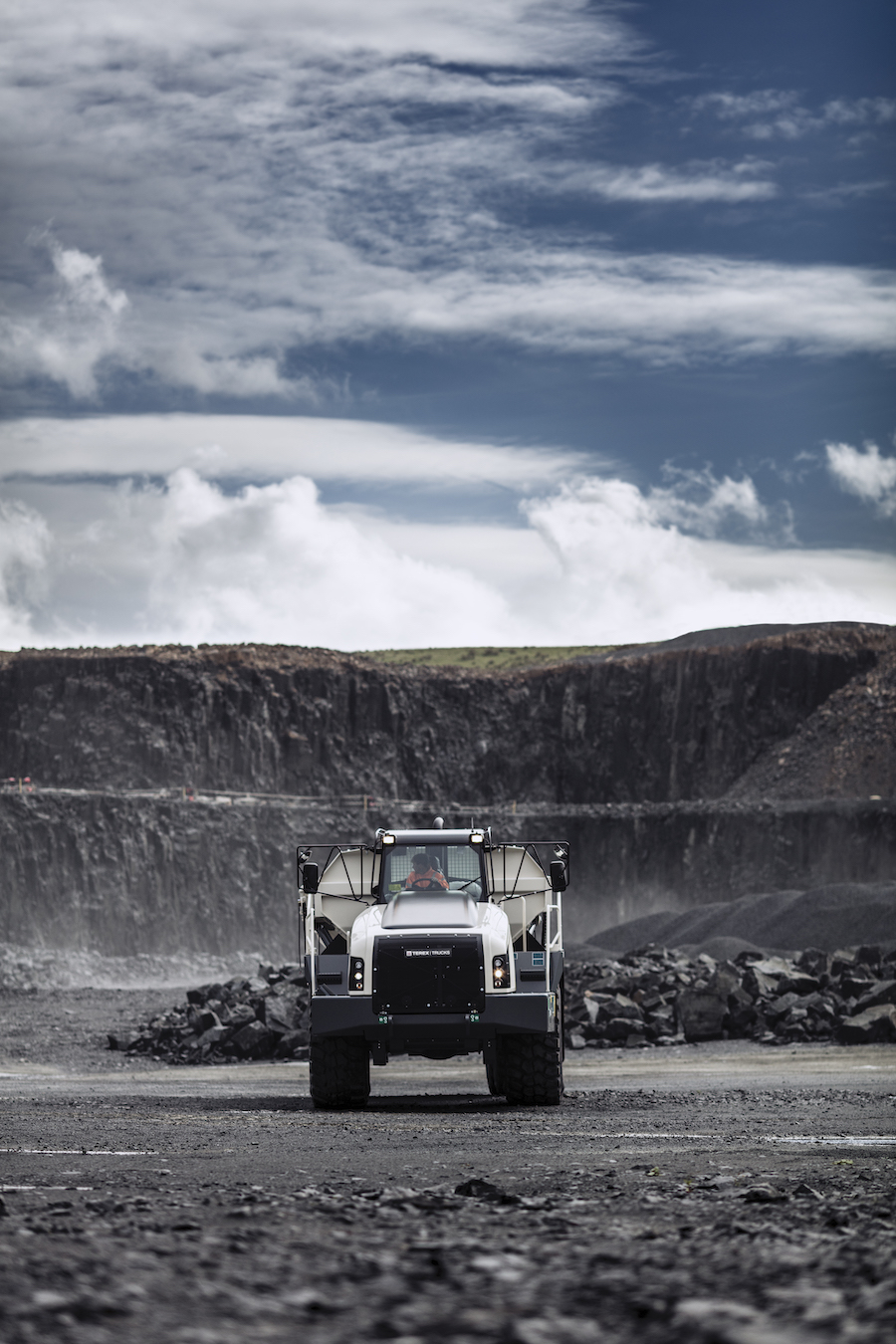 Experienced and committed
Thoesen Tractor & Equipment has been servicing the construction and heavy industries – which includes demolition, recycling, environmental clean-up, steel making and scrap services – in Northeast Illinois for over 50 years, offering the only rental fleet in Chicago with all the specialised machines needed for these industries.
"With Thoesen Tractor & Equipment, we have signed a team that stands out because of its experience and its commitment to customers," says Gregory Gerbus, Regional Sales Manager at Terex Trucks. "North America is a very important market for Terex Trucks, and with almost 70 years' experience developing and building off-highway haulers, we know our machines will help customers to maximise their productivity and deliver return on investment."
Robust and productive
The 28 tonne (30.9 ton) TA300 is a popular choice for infrastructure developments, commercial construction projects and quarries. The recently upgraded TA300 incorporates a new transmission which helps to deliver a 5% improvement in fuel efficiency as well as enhanced performance, productivity and operator comfort. The transmission now comes with two additional forward gears – eight in total – as well as four reverse gears. This helps to ensure smoother gear shifting and thereby superior operator comfort. The TA300 is also equipped with true independent front suspension as standard, further enhancing operator comfort and enabling excellent traction control and maximum productivity in the most challenging conditions.
The TA400, the largest articulated hauler on offer from Terex Trucks, has a maximum payload of 38 tonnes (41.9 tons) and a heaped capacity of 23.3 m3 (30.3 yd3). Designed to meet the demands of the most extreme operations, the robust articulated hauler excels in large-scale construction projects, quarries and mines. The planetary gear transmission provides smooth, efficient gear shifting for optimised fuel consumption and reduced cost of operation. Ground level test points and a fully tilting cab combined with an electronically raised hood ensure ease of service and reduced downtime.