The French articulated hauler market is strong. To meet the growing demand and better serve customers in France, Terex Trucks has signed Griset Materiel as a new dealer.
The total construction project pipeline in France currently stands at €374.8 billion. Under the Housing First plan, the French government is investing €4 billion to build 40,000 affordable housing units per year across the country until 2023. With so much going on in the French construction industry, Terex Trucks is continuing to strengthen its presence in the country and has recently signed Griset Materiel as a new dealer.
True partnerships
Founded in 1996, Griset Materiel sells, services and repairs construction equipment from two locations in the Rhône-Alpes area. "We achieve customer satisfaction through establishing a true partnership," explains Roland Griset, Manager for the Lyon Area at Griset Materiel. The majority of Griset Materiel customers are active in the mining, construction and landscaping sectors. To expand their product line-up, the family business was looking to offer its clients a range of articulated haulers. After Roland visited the Terex Trucks factory in Scotland and learnt more about the TA300 and TA400, he knew he'd found the right machines. "We offer customers good quality and reliable machines, that's why we've chosen to partner with Terex Trucks," explains Roland. "Their articulated haulers are sought-after machines in the French market, and they are perfectly suited to our customers' needs."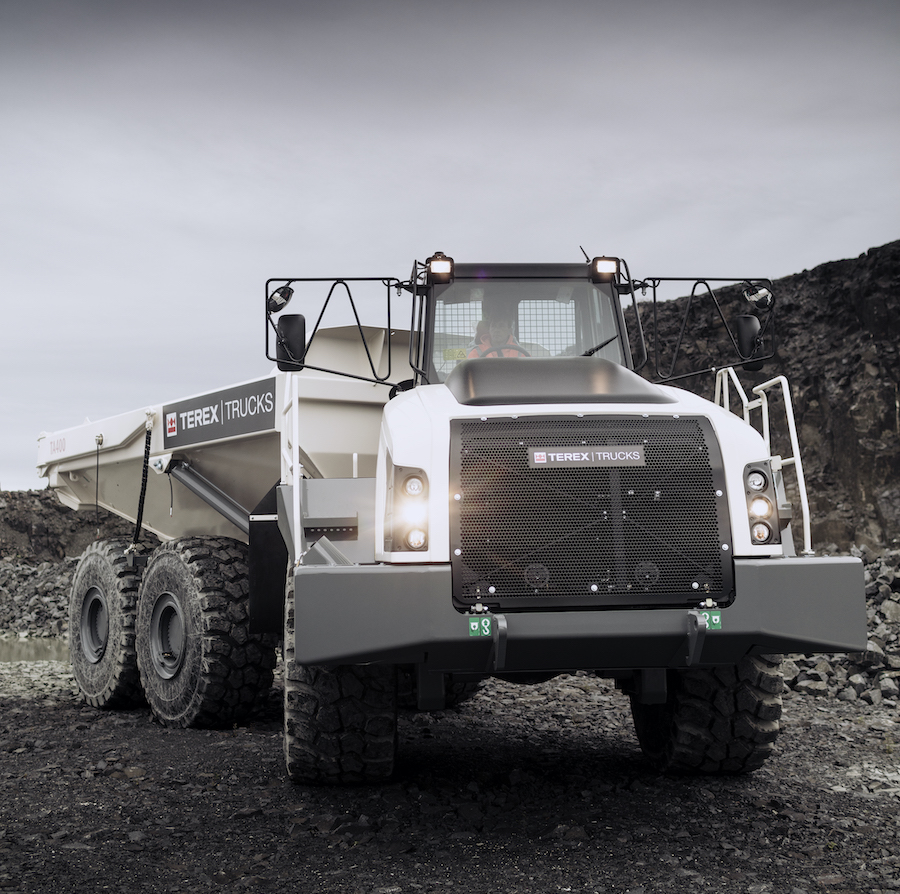 Full customer experience
"Griset Materiel is known for its experience, and with their great service attitude they will ensure customer satisfaction," says Guy Wilson, Global Sales Director at Terex Trucks. "They are a strong dealership with an excellent reputation that will not only sell our articulated haulers but will provide customers with great service and support too."
Griset Materiel will be selling both of Terex Trucks' articulated haulers – the TA300 and TA400. The 28 tonne (30.9 ton) TA300 performs in challenging applications including quarries, infrastructure developments and commercial construction projects. It has recently been upgraded and now comes with a new transmission, resulting in improved fuel efficiency, performance, productivity and operator comfort. With a maximum payload of 38 tonnes (41.9 tons), the TA400 is the biggest and most powerful articulated hauler on offer from Terex Trucks. It is a popular choice among customers working in quarries and mines. The TA300 and TA400 have been designed to ensure maximum operator comfort. Features including the heating, ventilation and air conditioning system (HVAC) and adjustable armrests help to make Terex Trucks articulated haulers as comfortable as they are powerful.