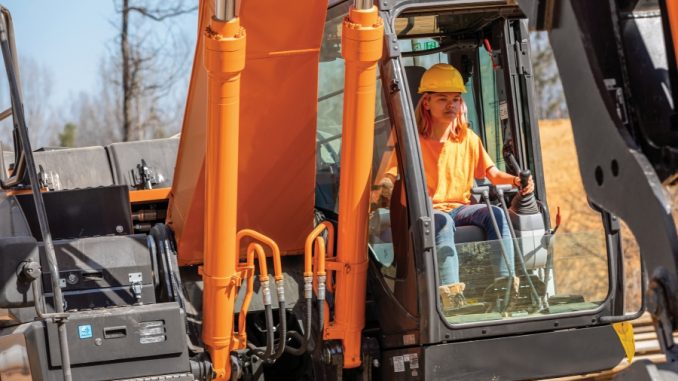 As one of the fastest growing and most highly desirable metropolitan areas in the United States, Charlotte, North Carolina has seen a major construction boom in recent years. One company helping Charlotte develop is Lakeside Builders, LLC.
Owned and operated by Mick El-Massri, Lakeside Builders has grown with the city since its inception more than 25 years ago. As Charlotte evolved, so did Lakeside Builders. While the company originally did everything from start to finish – from site development to construction and property sales – Lakeside Builders now specializes in heavy land and site development, turn-key site solutions, sewer line construction and single-family residential construction.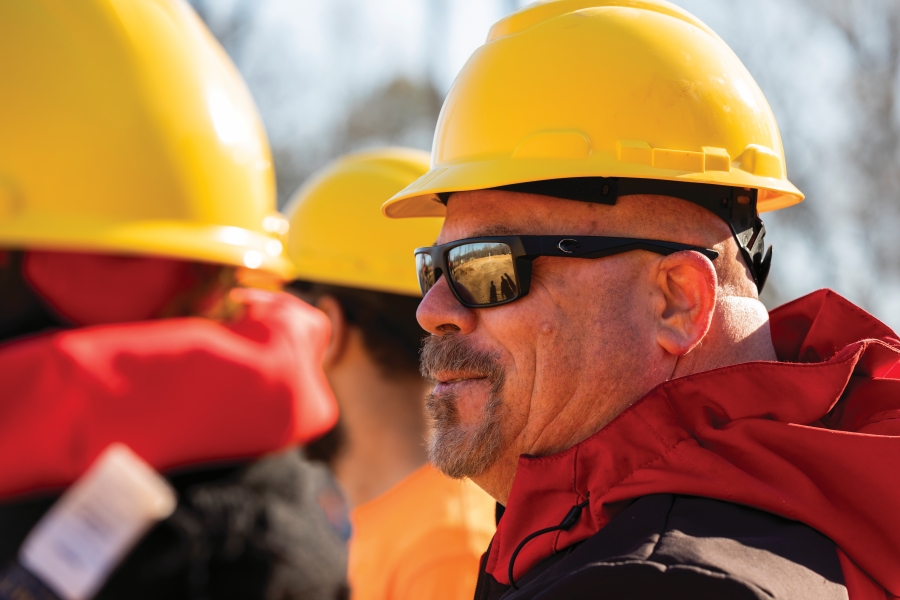 Diversity in the field
With more than 32 years in the real estate development field, El-Massri knows the ins and outs of the business. Not only did he grow up in the industry, but his involvement included design, development and construction since his start.
As the son of a Lebanese immigrant, El-Massri understands the importance of diversity on the jobsite and beyond. This is reflected in Lakeside's crew, which includes laborers and operators from different backgrounds and cultures.
"Mick is very attuned to equal and fair treatment for all and equal opportunity for everyone," said John Kucera, Lakeside Builders' business operations manager. "He absolutely refuses to allow any sort of discrimination or anything that may be typically associated in any industry. We've got a young, female operator who's been with us close to two years now and is able to operate every piece of equipment we have onsite and does a phenomenal job with it, too."
Kucera believes that this diversity gives Lakeside Builders an edge as it also leads to open and encouraging communication throughout the jobsite.
"We're a small company but we've got greater diversity I would say than anyone out there," Kucera said. "We at Lakeside have benefitted from that because of what we are and what we have been able to do. It's really like a family. We may have differences of opinion and we may challenge each other, but we always push each other to do our best. At the end of the day, we're here for one another."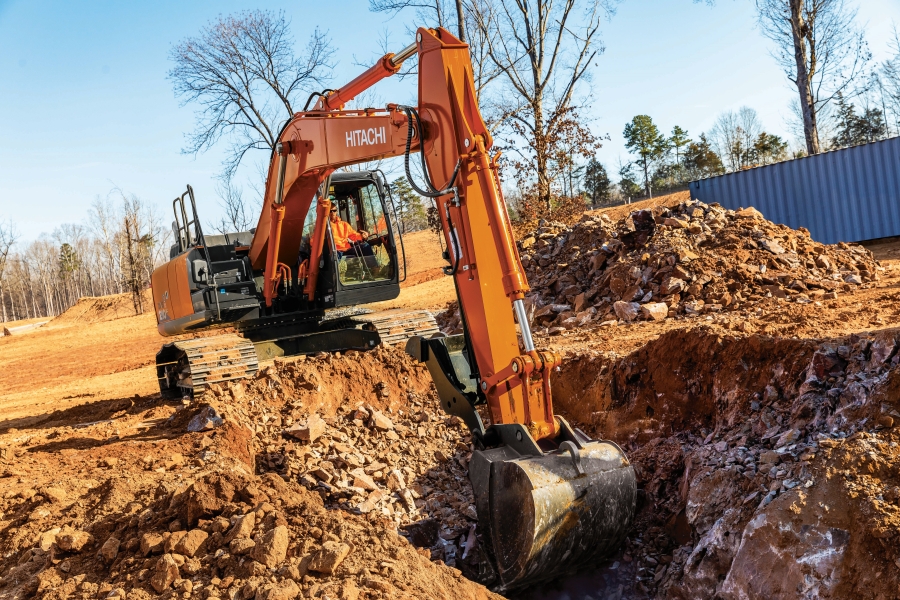 Challenge accepted
For Lakeside Builders, there's rarely a project that's too difficult or unheard of for the crew to take on. In fact, El-Massri takes pride in accepting projects that others would try to avoid.
"A lot of the projects that people would shy away from, those are the ones that Mick gravitates toward," Kucera said. "If there's one thing everybody in the company will tell you, it's that he loves a challenge and loves challenging us to deliver on them. It gives us confidence to say we can take on those projects that others may pass on."
To tackle those challenges, the team at Lakeside Builders turns to Hitachi – recently purchasing a ZX85USB-5 and ZX210LC-6.
"Our two Hitachi machines fit the profile of where the company is headed," Kucera said. "They're specialized machines and they each do two very different type tasks, but they're able to work collectively and cooperatively very easily. The reception by the crew has been phenomenal. Our guys have been more than pleased with the performance and the power."
That Hitachi excavator power has proven to be a gamechanger as the crew at Lakeside Builders uncovered a large amount of rock while working to set water and sewer lines in a new 40-50 home subdivision.
"We're going through anywhere from three to 15 feet of solid rock to set these water and sewer pipes," Kucera said. "With the Hitachis, we're seeing a greater ability to cut through the rock and move it quicker, better and faster – saving time and money. We have a set of rock teeth sitting onsite here, but we haven't had to use them yet. The machines are performing phenomenally."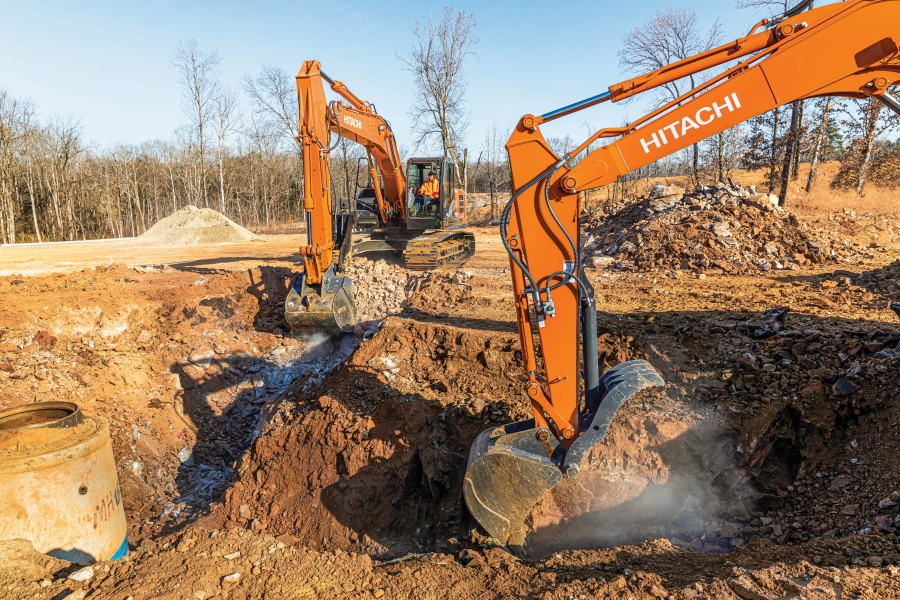 Kucera also said that the crew is impressed by the Hitachis' ease of operation, safety, comfort and maintenance, which came in handy during long days of digging and moving dirt.
"All of those factors combine to pride in ownership and just an all-around great response from our crew, which is important to us," he said.
Opportunities for growth
When searching for the right machines for jobs, Lakeside Builders relies on its relationship with James River Equipment to help determine the right product line.
"We do a lot of research on our own, but when push comes to shove, dealers are the experts, so we rely on them," Kucera said. "With James River, the relationship has been very positive – we couldn't be happier with it at this point. We want to build a long-term partnership because we have every intent of growing."
As Charlotte and Lakeside Builders both continue to grow, Kucera and El-Massri know they have a crew that's ready and willing to tackle nearly any job out there.
"Everybody knows that as soon as we finish a job, we're going to be doing something different next," Kucera said. "We're going to have another challenge, another opportunity. We're going to have the ability to learn something new and that's critical – just keep learning every day."