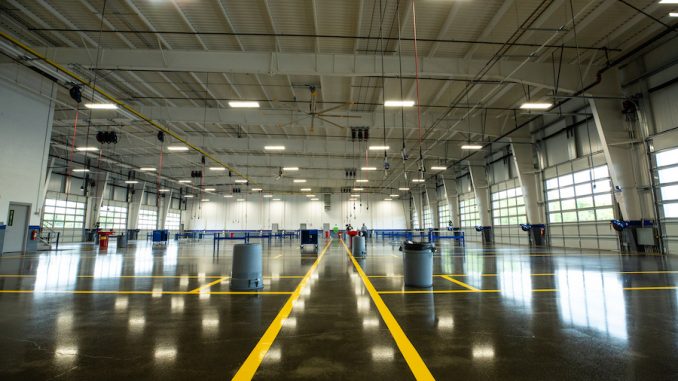 Volvo Trucks North America's Hudson County Motors dealership recently expanded its offerings, relocating to a brand-new facility in Secaucus, New Jersey.
"Hudson County Motors is well known across the tri-state area, dedicating decades to servicing the trucking community of New Jersey and the surrounding areas," said Jeff Lester, senior vice president of sales for Volvo Trucks North America. "The investment in its new, state-of-the-art facility is further proof of this dealership's commitment to its customers and reputation for outstanding service."
Located off of the New Jersey Turnpike on I-95, six miles west of New York City, the new Hudson County Motors facility features a retail parts store and a service area with 33 service bays, two wash bays and the latest in diagnostic technology.
"Our new facility represents the hard work and commitment of three generations of our employees and our appreciation for our loyal customers in the tri-state area," said Ben Bellini, Hudson County Motors general manager. "We're excited for what this move means for us and for our ability to serve our customers."
The new location is nearly 100,000 square-feet, a significant expansion from the company's previous facility which was 22,000 square-feet. Aimed at optimizing the customer experience, the new facility includes a customer lounge, parts showroom, expanded truck parking and a new express lane for pre-ordered parts pickup. The expansion has also led to an increase in personnel with double the amount of technicians on staff and newly hired service greeters, intended to help expedite the customer service process.
Established in 1945, Hudson County Motors has served its customers for more than 70 years and been family-owned and operated for more than three generations. A recipient of Volvo's Master Sales Leader Award five times in a row (2014-2018), the company continues to demonstrate strong support of the Volvo Trucks brand and a commitment to grow its business through this investment and best-in-class truck sales and service.