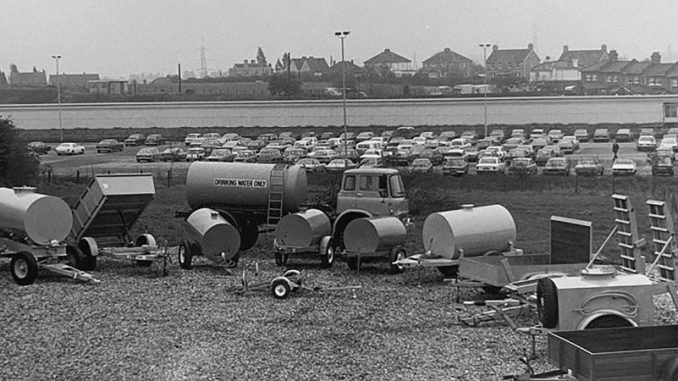 TROY, Mich. – Western Global, a leading manufacturer of fuel and fluid storage solutions, will mark 60 years of manufacturing transportable equipment in October. The company was founded in Bristol, United Kingdom in 1962 and started as a family business before becoming the global leader it is today. As the company celebrates this milestone, Western Global credits its committed employees and customers who have helped shape the company's reputation for excellence.
"At Western Global, we have a 60-year history of readying customers for whatever the jobsite or industry demands," said John Cleary, Western Global Americas Vice President of Sales. "Our longevity in the market allows us to understand what the industry is looking for and provide innovative and reliable solutions that our customers trust."
Western Global was founded as a trailer manufacturer in 1962 and operated with that focus until the local fire department asked if water tanks could be placed on the trailers. Less than 10 years after the company was founded, Western Global introduced a transportable water tank. After decades of manufacturing water tanks, Western Global identified a need in the fuel storage industry. In 2002, the first TransCube Global fuel tank was launched as Western Global's debut to fuel storage solutions. This transportable on-site fuel tank features an innovative cube-shaped design and can easily be moved around the jobsite – even when filled with fuel. Since then, Western Global has directed its focus to the fuel industry and expanded throughout North America and Europe.
"Our focus on fuel storage solutions sets us apart from our competitors," said Cleary. "While other manufacturers focus on fuel tanks as one of many products, we've put our assets toward developing world-class solutions for the fuel industry."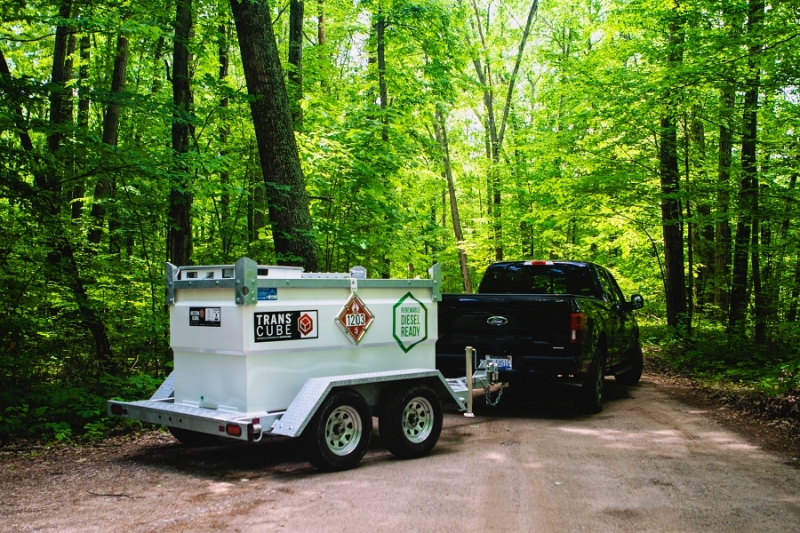 Western Global continues to prepare customers for the demands that come with an ever-changing jobsite. Most recently, renewable diesel has risen as a fuel trend that many believe indicates the wave of the future. Renewable diesel, a sustainable, low-carbon biofuel that derives from waste products and other biomass, reduces emissions by up to 85 percent. As a proactive approach, Western Global designs its on-site fuel tanks to be renewable diesel ready. This allows customers to easily switch from regular petroleum diesel to renewable diesel on a timeframe that works best for them without needing to change their fuel storage solution.
"We strive to be ready for any situation, which also means monitoring the pulse of industry trends," said Cleary. "By listening to our customers on the ground and innovating from within, our engineers have been able to stay a step ahead when it comes to developing tomorrow's fuel storage solutions."
Western Global fuel tanks offer a next-generation design that includes double-walled containment to protect the environment and ease maintenance along with card-lock anti-theft technology for peace of mind. The features of these fuel tanks work together to help customers more easily manage their fuel supply and mitigate rising costs.
Western Global is looking forward to growing the North American market and is supporting that commitment with new locations near Charlotte, North Carolina in Pineville, and in Sacramento, California. These regional locations are instrumental in Western Global's goal of providing fast response times to help customers be ready for the unexpected.
"We couldn't be prouder of where our company is today, and we are excited to see what the next 60 years bring," said Cleary. "As we evolve with new fuel trends, we will continue to be at the forefront of the market to provide the resources our customers need."