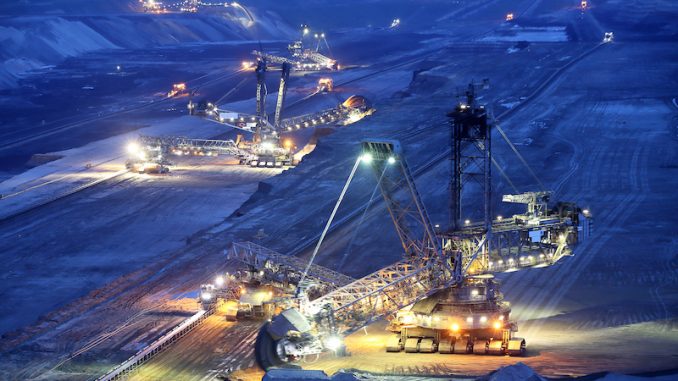 View the complete article here.
One of the most common types of mining, open-pit mining, is also known as surface mining because rock or minerals are extracted from the earth from an open pit near the surface. This is a contrast to mining that requires tunneling into the earth. Miners first assess the content and size of a mine by drilling probe holes and plotting those holes on a map. Then, the mines are dug on benches, or horizontal layers, which vary depending on what material is being mined.
We present to you ten of the most gigantic man-made holes in the world.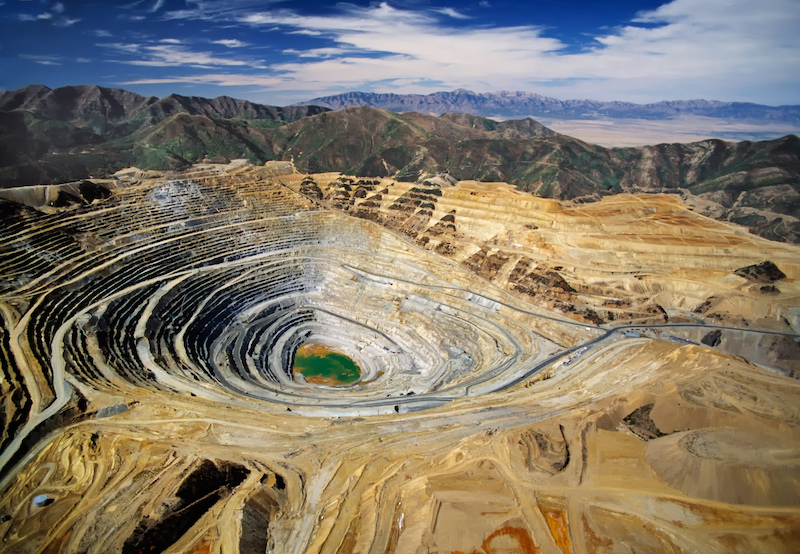 Bingham Canyon Mine (Largest Man-Made Excavation)
The Bingham Canyon Mine, which is located near Salt Lake City, Utah operates 24 hours a day, 365 days per year and provides nearly 25% of the total copper used in the United States. On top of the 275,000 tons of refined copper produced each year by the mine, 400,000 ounces of gold, 25 million pounds of molybdenum (used in steel alloys), and 4 million ounces of silver are also extracted. The mine is massive, covering approximately 2,000 acres and growing, and reaches a depth of nearly 1,500 feet. In 2013, the mine suffered a landslide of nearly 176 million tons of material that reached speeds up to 100 miles an hour, setting the record for the largest man-made avalanche in history. No one was injured, but many machines were lost, and it took nearly a year to clean up and resume mining efforts.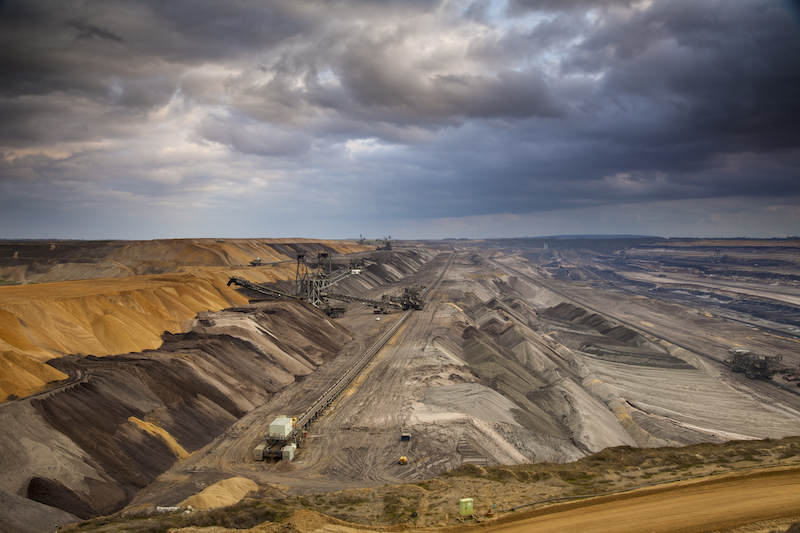 Garzweiler Mine (Largest Surface Mine)
This German mine is primarily used to pull lignite deposits from the ground from three different seams, which are on average 120 feet thick and range between 120 and 700 feet in depth. Lignite, a soft, brownish coal, has been mined in the area for over 100 years and, by the time the source is tapped, an expected 1.3 billion tons of lignite are expected to be extracted in total. Each year, in addition to lignite, approximately five billion cubic feet of overburden materials (gravel, sand, and loess) are extracted as well. The mine covers 18.5 square miles and has even interrupted nearby highways, forcing them to be rebuilt further from the mining area at the expense of the mining company.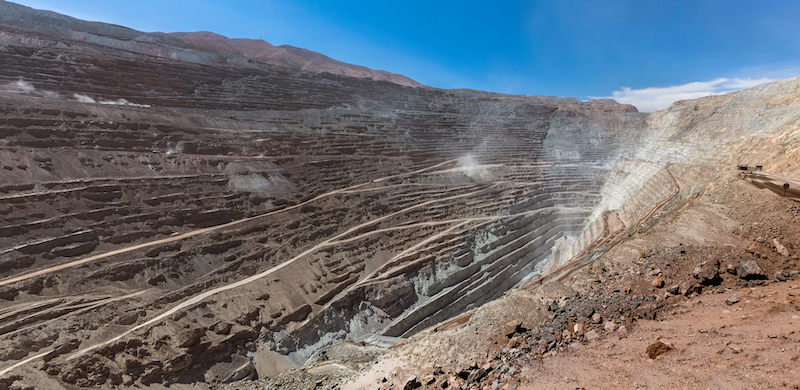 Chuquicamata Mine (Largest Open-Pit Copper Mine)
Considered to be the world's largest open-pit copper mine by extracted volume, the Chuquicamata copper mine is located in northern Chile and is believed to have been mined by the Incan Empire (1500 AD) and subsequent Spanish conquerors. The mine is massive in size, measuring in at 2.7 miles long, 1.9 miles wide, and over 3,000 feet deep. The mine produces on average about 16,000 tons of molybdenum and 350,000 tons of copper every year (11% of total world production), but with the easily accessible veins drying up, plans for underground extraction have begun.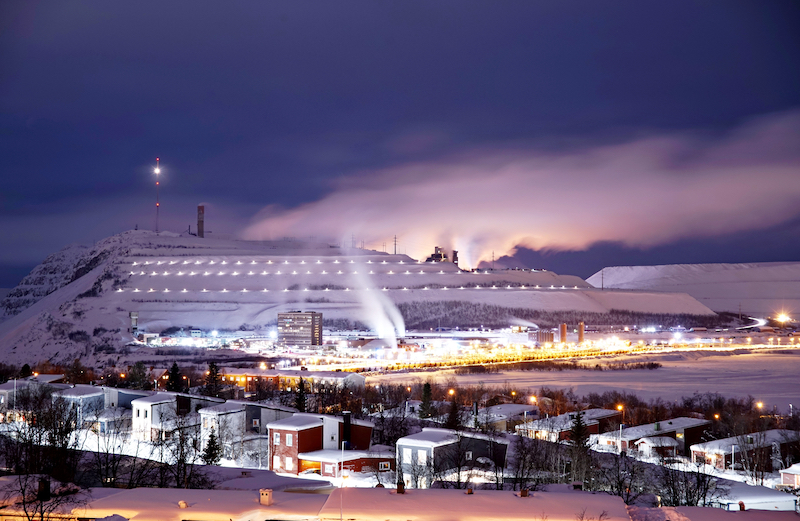 Kiruna Mine (Largest Underground Iron Ore Mine)
Located in Norrbotten County, Finland, the Kiruna Mine has been in operation since 1898, during which time it has produced more than one billion tons of iron ore. Obviously, the majority of this figure has been extracted in the last few decades as machinery and techniques have advanced to yield higher loads. On average, the mine produces approximately 30 million tons of iron ore per year. The ore body is 2.5 miles long and up to 390 feet thick and reaches a total depth of 1.2 miles. It's estimated that it will probably sustain mining efforts until the year 2100. The mine has plans to expand over time, and because of this, the company has been slowly rebuilding the nearby town of Kiruna in a new location to ensure residents are safe.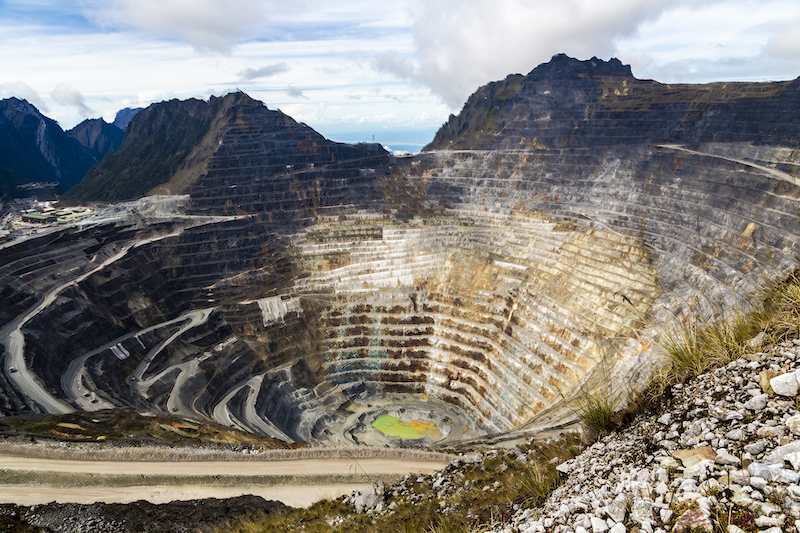 Grasberg Mine (Largest Gold Mine)
The Grasberg Mine region is located in Papua, Indonesia and is not only the largest gold mine in the world but the second largest copper mine as well. Grasberg's elevation at 14,000 feet makes this one of the highest large-scale mines in the world. The mine operates in a few different zones, called "Block A" and "Block B", with respective sizes of 27,400 and 413,000 acres. Currently, all proven mineral reserves are in Block A, and they have an annual production of 500,000 tons of copper, one million ounces of gold, and nearly three million ounces of silver. This mine has suffered many attacks by armed terrorists and has had two mining accidents causing the death of 17 workers in total.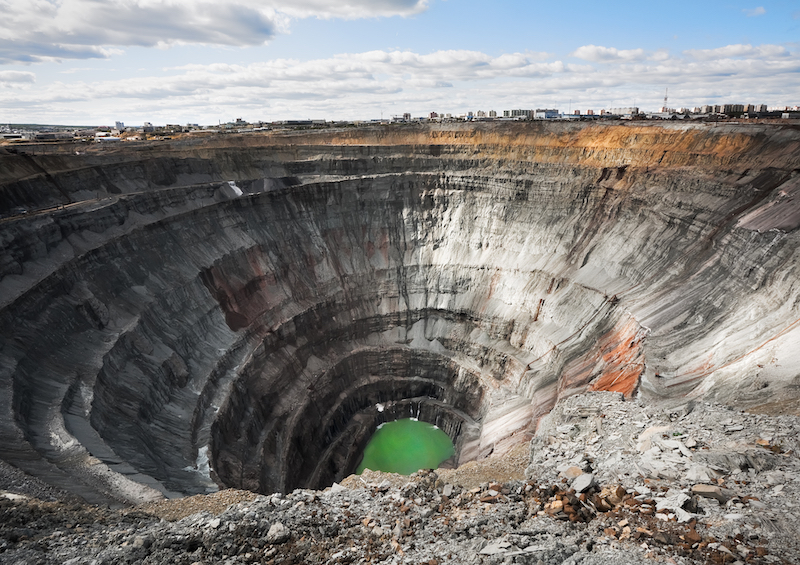 Mirny Mine (Largest Open-Pit Diamond Mine)
Although the open-pit section of this mine is no longer in use, the Mirny Mine, located in Siberia, Russia, used to produce over ten million carats of diamonds annually when it was in full operation. The mine is nearly 1,800 feet deep and 4,000 feet wide, and it is so massive that the airspace above it had to be restricted because the downward airflow was reported to suck helicopters into the pit. The mine operated for 44 years as a pit mine, and after closing in 2001, has moved mining operations to underground methods to continue extracting diamonds on a smaller scale.
El Teniente (World's Largest Underground Copper Mine)
Near the town of Sewell, Chile, lies El Teniente mine, a massive network of over 1,900 miles of drifts (near-horizontal passageways). The mine entrance starts at approximately 7,500 feet above sea level in the Andes Mountains, and the mines eventually reach a depth of nearly 1,400 feet below where they begin. El Teniente has been in operation as a large scale mine since 1905 and has reached production levels of 500,000 tons of copper in a year. 
Oyu Tolgoi (Up-and-Coming Mine)
Originally discovered in 2001, the Oyu Tolgoi Mine isn't expected to reach full production until nearly 2021 if all goes as planned. The mine is located in the South Gobi Desert in Mongolia, a short drive from the border of the People's Republic of China. Based on geological data estimates, the Oyu Tolgoi mine is expected to produce upward of 2.9 million tons of copper during its lifeline. Once fully running, mining experts expect the mine to have a yearly output of approximately 470,000 tons of copper, 425,000 ounces of gold, and "byproduct" silver and molybdenum yearly productions. The current site relies heavily on open-pit mining, but there are plans for underground mining at the site as well.
Carajás Mine (Largest Open-Pit Iron Ore Mine)
Originally discovered by accident in the 1960s when a US steel helicopter was forced to land and refuel in the Brazilian Carajás Mountains, the Carajás Mine has since been proven to contain nearly eight billion tons of iron ore. There are a few things that make the Carajás special. First, it is home to some of the highest iron content ores on the planet at 66%. Second, the mine operates using a truckless system, instead opting for electrical and automated systems that rely on conveyor belts. Lastly, the Carajás mining region contains a collection of other ores (gold, manganese, bauxite, copper, and nickel) in addition to iron, which help diversify its market value.
Goldstrike Mine (Largest Goldmine in North America)
The Goldstrike Mine is located in Nevada, US and has been mined by various companies since 1962. Currently, it is both owned and operated by the largest gold mining company in the world, Barrick Gold, which has produced roughly 42 million ounces of gold from the site so far. The mine complex is comprised of three distinct mines. One is an open-pit while the other two are underground mines, and combined, they produced over one million ounces of gold and silver in 2015. The Goldstrike Mine is the third largest global gold mine and accounts for nearly 24% of all gold that is produced in Nevada.