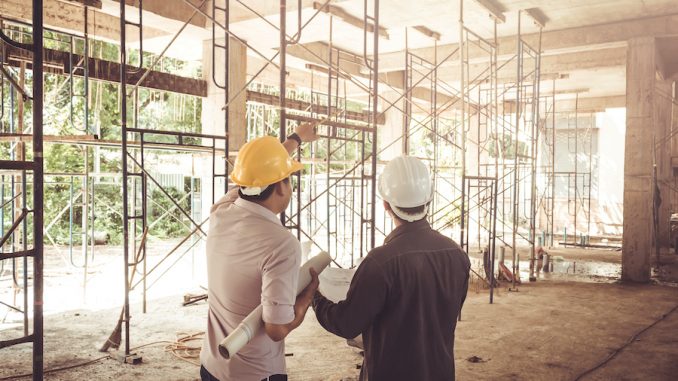 Whether you are a novice or expert in the construction industry, no one can be too prepared before starting a business. In fact, we recommend that you arm yourself with as much knowledge as you possibly can before you take the plunge.
Whether you're starting your construction business from scratch or building off the success of someone before you, here are the 11 questions we suggest that you ask yourself before you begin…
1. Which Type of Construction Will I Focus on?
This first question might seem obvious, but you'd be surprised how many soon-to-be contractors excitedly tell us that they're not sure which services they're going to offer—they'll just figure it out as they get jobs.
We know you're eager to make that first $100,000—or even first million—but—if this is your first construction business—it's likely that you don't truly understand how valuable your time is. For that reason, we highly recommend that you carefully consider both your skills and the market to determine what services you plan to offer.
Yes—further down the road—you can expand or even change your focus altogether, but it's always a good idea to pursue a niche or particular service with full intensity until you master it. Remember that you're going to have competition—competition that may have already been in business for a long time. You need all the time and energy that you've got.
2. Who is My Target Market?
Our hearts sink each time we ask a contractor—"What's your target market?" —and they respond, "Well, erm…"
You can't afford to waste time pursuing prospects that aren't going to pay off. We know that many of you can already answer this question, but who are you targeting for business–and why?
Are you going after homeowners—planning to offer them a service like landscaping, painting, plumbing, or paver installation?
Or maybe you're going after bigger fish and larger commercial jobs like highway paving, bridge construction, or large site excavation projects?
Going after new business requires valuable time and energy. So get clear about what your objectives are. The more precise you are, the more results you're going to see.
3. Should I Draft a Business Plan?
Like we mentioned in a previous lesson, a business plan isn't 100% necessary, but it sure as heck is a good idea.
A business plan will not only provide your business with a solid foundation and strategy, but it's essential if you're looking for investors. With few exceptions, we can assure you that there's no level-headed investor out there who will consider writing you a check without an in-depth business plan.
We'll go into further detail in another lesson, but a business plan should include an executive summary, company description, market analysis, product or service description, and other strategies necessary to profit from a construction business.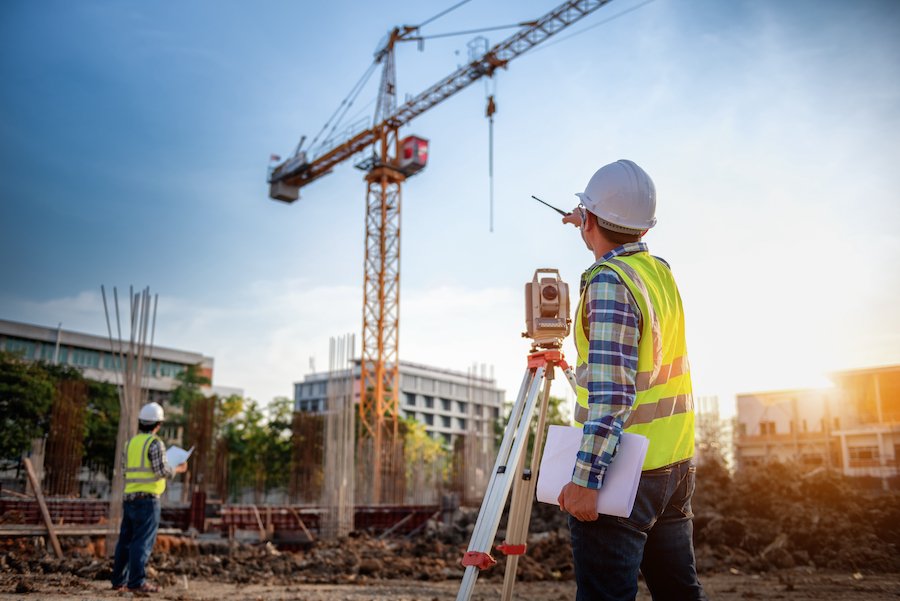 4. Do I Need an Office?
Yes, you can work out of your house, but we recommend that new construction business owners—even the smaller ones—get an office for a couple reasons…
Firstly, having your own office looks professional. When you're trying to land a new client, do you think it will impress them more to see you working out of your mom's garage or from an office with your company name on the door?
Secondly, it's never a bad idea to take space away from your home and personal life—especially as your schedule becomes more hectic. It's not fun to hear a screaming child in the background, while you're on the phone with your foreman who's trying to put out a fire.
We know money is probably tight, but if you're resourceful, there's a good chance that there is an affordable office space out there just for you.
5. What Kind of Licensing and Permitting Do I Need?
Whatever work you've done in the construction industry, it's likely that you're already familiar with licensing and permits—as well as the importance of both.
When it comes to starting a new construction business, obtaining the necessary licenses and permits is crucial. If neglected, there can be costly consequences.
Most businesses in most states are required to register with the Secretary of State for tax purposes and to make sure that they have the right types of insurance. You'll usually need to pay a fee, provide proof of insurance, and have a FEIN number to do this.
Licensing is a bit different and will depend on the state you're working in, as well as your trade. For example—in most states—HVAC, electrical, and plumbing contractors must pass a trade exam and be licensed before they can legally operate.
You can find more of the necessary information online, but we recommend hiring an attorney to make sure you're heading in the right direction.
6. What Are the Health and Safety Requirements?
Just like licensing and permitting, health and safety requirements should be taken seriously while starting and managing a construction business. The more research you do—the better. And—of course—it never hurts to speak with an attorney.
You're probably already aware of general safety and OSHA standards, but you're about to have employees working for you—sometimes in dangerous scenarios. Needless to say, this is a serious responsibility that you now burden.
And—not only are people's lives at stake—but neglecting health and safety requirements can also lead to hefty fines and lawsuits—and even the termination of your business… so be careful.
7. What Kind of Equipment Will I Need?
Considering the supply chain issues that are making it extremely difficult to purchase goods and services, it would be wise to be as thorough as possible when considering the equipment that you're going to need for your construction business. Don't leave anything out. Consider everything—from larger, heavy equipment like an excavator—to smaller tools like a shovel.
And will you need to finance this equipment? If so, you need to sit down and carefully map out how much debt that you're willing to acquire, as well as how exactly you plan to pay it off.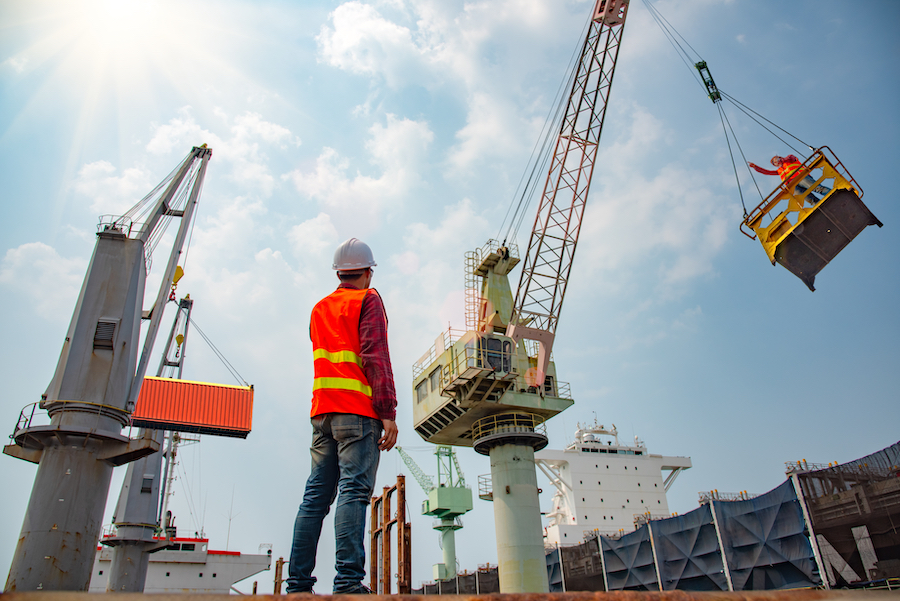 8. Do I Need Insurance?
The short answer… heck yes, you need insurance. Better yet—you want insurance.
According to the U.S. Bureau of Labor Statistics, the construction industry has the highest amount of fatal work injuries.
I know we don't like to hear this, but accidents will happen—they are an inevitable part of running a construction business—and not just for contractors. Accidents can happen just as easily for those of you who have a manufacturing or other related construction business.
It's crucial that you—not only have insurance—but that you have the correct insurance. But—don't worry—we have a lesson dedicated entirely to this.
9. Who Will Be On My Team?
As we've already mentioned in this course—and will probably mention again—you can't do this alone. You'll eventually realize that you don't really have a choice. Inevitably, you will need to rely on someone else. Some of these "teammates" might fulfill duties including:
Office management
Sales
Marketing
Credit management
Estimating
Financing and accounting
And—especially—a construction team to help bring projects to completion—managers, foremen, laborers, designers, subcontractors, etc.
We'll elaborate more on hiring and managing your team in an upcoming lesson.
10. How Will I Finance My Construction Business?
"Cash is king" certainly applies to any type of business, but it especially applies to running a construction business. How will you purchase equipment or materials needed for projects? How are you going to pay employees each week? Don't forget all of those overhead costs like insurance, vehicles, office supplies, etc.
Where is the money going to come from? Do you have an investor or two lined up? Maybe a family member? Are you independently wealthy? Are you going to obtain bank loans? Maybe you have another career that will finance your new construction business? Whatever your situation may be, you need to be very clear about how you're going to pay for your operation.
Equally important to where the money is going to come from is who will manage the money and how the money will get managed. It might be feasible to manage all of the accounting yourself… at least in the beginning. But, eventually, it will be a good idea to hire someone to—at least—handle bookkeeping. It's ideal to have someone within the office, but—these days—you can easily find a freelance bookkeeper on websites like Upwork.com.
11. Is There Room to Grow?
Later in this course, we're going to dive deep into how to scale your construction business, but—in the beginning—it's important to ask yourself if the business you're about to start has room to grow.
Where do you want your business to be in—say five or ten years? Do you want to keep it small and easily manageable…… or are you going to go big?