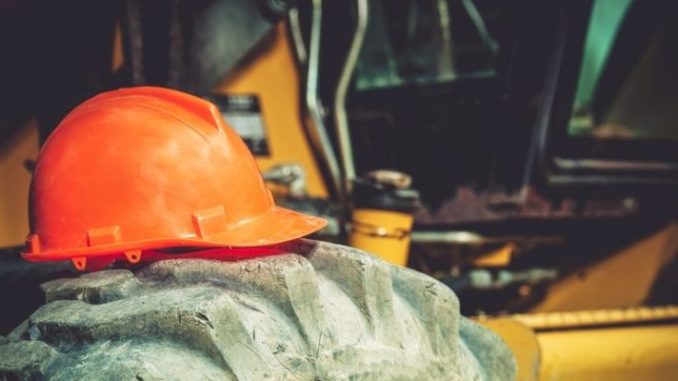 Cranes, loaders, and other heavy equipment routinely perform arduous tasks and get exposed to significant risks during operation and transportation, increasing the likelihood of damage and accidents.
For contractors, the replacement of expensive, frequently utilized equipment is a major problem that can delay projects and drain a firm's finances if machinery is not properly insured.
Due Diligence
When obtaining a policy for a piece of equipment or a fleet, it is imperative that contractors do their homework, reading various insurance companies' policy documents to better understand the intricacies of the business. Often, insurers that charge high premiums offer similar services to firms with lower premiums and excellent coverage.
Ideally, contractors should target companies which offer coverage on a replacement cost basis. These insurers will provide a contractor capital without discounting the equipment's depreciation, as the amount of money involved is based on the coverage selected and not on the actual cost.
Coverage
Ideal coverage allows a contractor to replace a piece of damaged or stolen equipment at no cost or with a small deductible.
Most insurance policies for heavy equipment typically cover both operating risks and third-party liability.
Operating risks relate to any external calamity such as fire, explosion, spontaneous combustion, lightning strike, theft, fraud, or misappropriation-related damage that occurs while the equipment is in operation or being driven on roads.
Third-party liability covers claims against a contractor by someone other than the insurance company, i.e. another contractor, a project owner, a developer, or a municipality.
Applicable to a host of equipment (including motors), equipment breakdown insurance – also referred to as boiler and machinery insurance – represents another critical policy component. This type of insurance covers exposures which are typically excluded by other policies, taking care of such risks as explosions, malfunctions, and breakdowns caused by fires, storms, and other natural disasters.
Additional Coverage
Because equipment breakdown insurance only covers the costs associated with repairing and replacing an impaired machine, additional coverage is recommended to account for indirect damage and interruptions.
Business Interruption: If a contractor's operations are suspended due to a breakdown, this additional coverage can protect them against loss of income and continuing expenses. Often, loss of income and unforeseen expenses can be a greater financial burden than the damage directly associated with impaired equipment.
Rental Reimbursement: This portion of a policy covers the cost of renting replacement equipment until a damaged machine is fixed or replaced with a new model.
Leased, Rented Equipment
If utilizing leased equipment for a job, a contractor can be held liable for damage to the machinery, as some lenders don't have coverage under their own contractors' policies.
If the lessor is responsible for fixing downed equipment, the contractor won't receive compensation for lost revenue stemming from indirect damages or downtime, stressing the need for additional coverage that applies to unexpected shutdowns or delays.
When renting heavy equipment, a contractor must thoroughly review its contract with the leasing firm and determine if they are required to purchase an insurance policy. Note that policies for rental equipment differ based on the machinery and risks associated with a particular piece of equipment.
Loaning Equipment
Prior to leasing equipment to others, a contractor should contact their insurance agency and confirm that an existing policy covers the machine while it is being loaned out. Ideally, the lessor should not be responsible for repairing rented equipment.
Contingent and Excess Liability: This coverage typically applies when the lessee's policy is being denied or if the lessee is underinsured. If the lessee is involved in an accident and they fail to maintain adequate insurance, this coverage protects the lessor.
Asset Insurance: If the lessee's insurance does not cover the leased equipment, asset insurance is recommended for the lessor, as it allows the firm to pass the cost of insurance on to the lessee and prevents indirect liability claims for accidents caused by the lessee while using the machinery.
Bottom Line Protection 
Whether insuring owned or rented heavy equipment, contractors should always seek professional assistance so that they can fully discuss the proper and different types of applicable and available coverage. Once an insurance agency has been selected, a contractor must explore all of the policy options provided, confirming that their own legal responsibility is well covered.
Obtaining proper coverage can be time-consuming and seem overwhelming, yet diligence in selecting an insurance provider and obtaining the most comprehensive coverage ensures that a breakdown, theft, or accident won't severely impact a contractor's bottom line.
*Theft 
Significant coverage for high-value and heavy equipment that is easily transportable is essential due to the risk of theft. Skid steers, tractors, and loaders are the most commonly pilfered machinery, with excavators also being regularly targeted.
The most popular states for theft include Texas, the Carolinas, Florida, Georgia, California, and Tennessee, according to the National Insurance Crime Bureau.
Houston, Miami, San Antonio, Oklahoma City, and Las Vegas are the top cities for equipment theft activity.