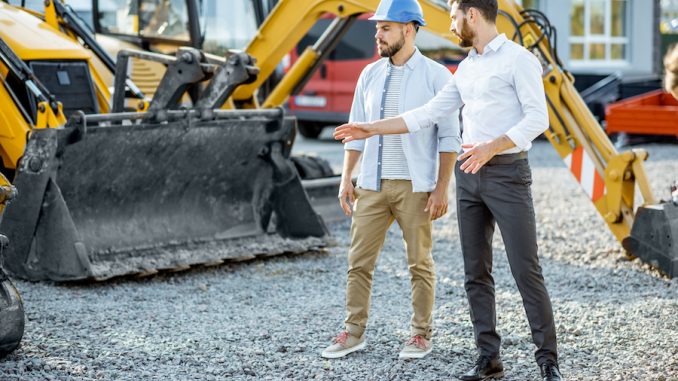 Creating a construction business takes time, money, patience, and—most of all—hard work.
Of course, each business has its own story—its own process as to how it got started. But we think it's important to learn the rules before you break them.
So here's the nine fundamental steps in order to get your own construction business off the ground.
1. Research the Local Market
We know you're excited, but we wouldn't recommend shooting from the hip. Do your research. At the very least, check the area in which you plan to do business, and see how saturated it is.
For example, it's going to be tough starting a landscaping business in your small town when there's already a baker's dozen other businesses just like yours—businesses that have been there for many years before you. If you're confident that you can do better than them—by all means—go for it. But it might be a good idea to establish your headquarters and area of operation in a less saturated area.
When it comes to research, you might want to ask questions like:
Does the local market want the services or products that I plan to offer?
What are the demographics of the potential customers in my area?
How many related businesses are already in my area?
What services are my competitors offering exactly?
What rates are my competitors offering?
What type of marketing is my competition doing?
The U.S. Small Business Administration provides a treasure trove of market research, including information on the different markets and customers.
In addition, the U.S. The Bureau of Labor Statistics has information on job openings, hirings, earnings, and other data related to the construction industry.
You can also look at various industry publications to get a sense of the local, regional, and nationwide markets.
If you want to think outside the box, you can even hire an affordable research firm, consult a focus group, or even ask around town to see what experiences locals have had with companies. Maybe you even land a client or two while doing so?
2. Write a Business Plan
A business plan doesn't just help grab the attention of possible investors, but it serves as a roadmap for you as you create and scale your construction business.
This business plan can be as simple or complex as you would like, but—either way—we would recommend that it includes the following:
Executive Summary: This part of the business plan will serve as its introduction. It should be brief and compelling. Think of it as a quick elevator pitch to help inform the reader as to what is to come. It might include biographical information about your company as well as details about your future plans.
Company Overview: Next, you'll give an overview of your company, from what it does to who the founders are. You can write a value proposition statement here, too, which explains why your company's services are in demand in your particular market. You'll also note here which kind of business structure your company has.
Market Analysis: Here's where that market research comes into play. You'll want to include hard data related to the current state of the industry, the target market, and the opportunity for growth. You can also include some competitor research, highlighting the strengths and weaknesses of your competition.
Business Structure: You will need to describe the structure of your company in great detail. Include information on who owns the company and how the leadership is divided, whether there are shares and how they are invested among investors, the legal structure, the organizational layout, and the number of current employees and future hires.
Products & Services: Here, you'll go into detail about the products or services that you plan to offer. Include the types of contracts that you plan to use and highlight existing partnerships you might have with subcontractors or suppliers.
Marketing & Sales: Speaking of sales, the next section of the business plan is where you will include details on your plans for reaching potential customers. Include a value proposition, details on how you plan to find your customers, promotional strategies, and sales techniques you plan to use.
Financial Plan & Projections: The last detailed section of your business plan will include information like income statements, cash flow statements, and balance sheets.
Appendix: You don't have to include an appendix, but this optional part of your business plan is a good place to include any elements that are too long to include in the actual document—like proof of insurance or a company organizational chart—for example.
3. Have Someone Review Your Business Plan
Getting help from the Small Business Development Center through the SBA is one way you can improve your business plan. This resource offer all kinds of free business consulting services and training to help you write the most concise and efficient business plan possible.
You can also hire a skilled writer to put together your business plan, although this might be more effort than it's worth. After all, no one knows your business better than you. That being said, it might be a good idea to hire a technical editor to polish your business plan once you've finished writing it.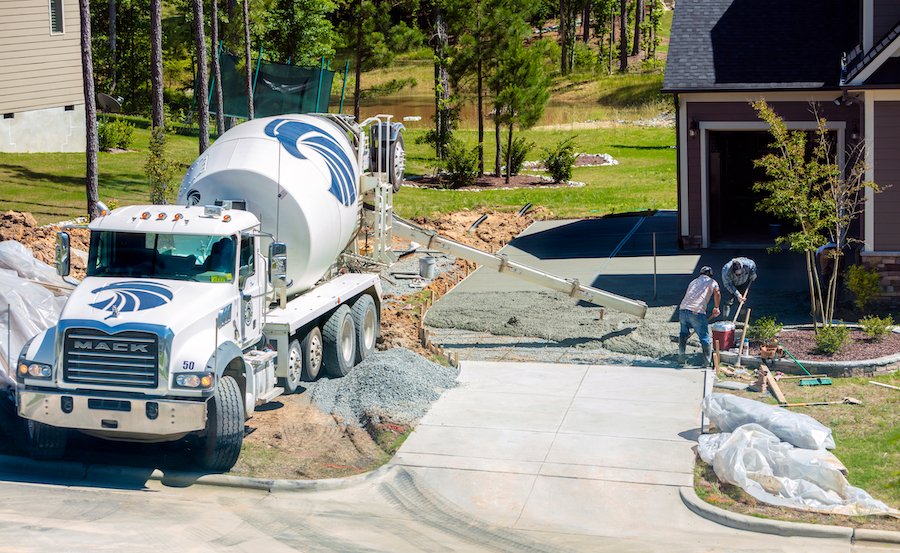 4. Register Your Business
Before we cover anything about registering your business, we can't stress enough—don't hesitate to seek help from an attorney! There are plenty of skilled attorneys in your local area or on freelancing websites like Upwork.com that will make the registration process easy for you.
That being said, your location and business structure will both determine how you'll need to register your business. Once you determine these factors, registration is pretty straightforward.
For most small construction businesses, registering your business is as simple as registering your business name with state and local governments.
You might also need to go one step further and register your business on the federal level, which will provide you with a federal tax ID or Employer Identification Number (EIN).
Do you want to be an LLC? A corporation? There are advantages and disadvantages to each type of business structure so be sure to do your research to help you choose which is best for you. Here's each described in layman's terms:
Sole Proprietorship: The owner has total control and there is minimal paperwork (your social security number serves as your EIN). However, this business structure carries more risk, as you could potentially be held personally liable in any lawsuits.
Limited Liability Company: Protects you from personal liability pertaining to your business. It still has little paperwork but limits your ability to raise investment funds.
C-Corporation: You'll be protected from personal liability, but you can raise investment capital. There is less individual control and plenty of paperwork that needs to be filed (sometimes making it more expensive). Plus, you lose many tax benefits that are present with other business structures.
S-Corporation: You'll be protected from personal liability and have a higher potential for raising investment capital. Unlike a C-Corporation, there's no double taxation. However, you'll have less individual control and be required to file a lot of paperwork.
Again—when it comes to registering your business—we can't recommend the use of an attorney enough.
5. Get Necessary Permits and Licenses
Next, you'll need to get any necessary permits and licenses, which vary state-by-state and—in some cases—by city or municipality.
Be sure to check with your state contractors board or your local Department of Labor. They'll have the information you need to get started.
Some of the most common licenses required for the owners of construction companies include:
General contractor's license: In most states, you'll need a license in order to operate as a general contractor.
Specialty contractor's license: If you plan on doing any specialty work like HVAC, electrical, or painting, you might have to get a specific license.
Government contractor registration: If you plan on bidding on government contracts, you'll have to register for this.
Like we mentioned with registering your construction business, it can never hurt to consult an attorney to make sure you have all of the necessary permits and licenses in order.
6. Secure Your Insurance
Don't take on a single project until you're positive that your construction business is 100% insured. Accidents are an inevitable part of the construction process, and there are serious consequences if you don't protect you and your business.
General liability insurance is typically the first and most necessary insurance required. This protects you in case of accidents on the job site, property damage, or injuries.
In addition, there are other types of insurance you might want to buy separately or as supplements to your general liability insurance. Some are even mandatory, depending on where you live and how large your business is. Some of these additional types of insurance may include:
Property insurance: Property insurance will cover your physical office—if you have one—in the event of property damage, theft, or natural disasters. It will also cover you if a client injures his or herself on the premises and sues you.
Vehicle insurance: Like a company truck, for example, there's a good chance you'll purchase or lease at least one vehicle for your construction business. Make sure all vehicles are insured.
Worker's compensation insurance: If an employee is injured at work, the general liability insurance should kick in to cover the injury. However, if that injury leads to a loss of wages or to long-term injury, worker's compensation insurance is available to fill in the gaps.
Unemployment insurance: If one of your employees loses his or her job for reasons beyond their control, unemployment insurance will provide assistance until the employee gets back on their feet.
State disability insurance: Again, if you have employees, you may want to invest in state disability insurance that will provide your workers with compensation if they are injured and unable to work for a longer period of time.
Not sure what types of insurance you need? Set up a meeting with an insurance agent, and don't be afraid to ask questions! When it comes to insurance, better be safe than sorry.
View the complete article here.