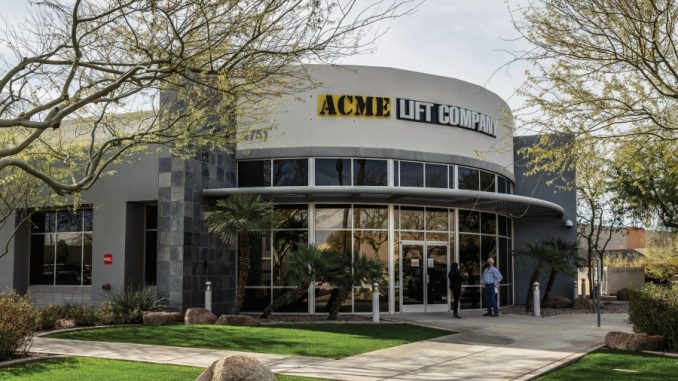 Woody Weld, president, CEO and chairman of ACME Lift Co., and his team have the rental business down to a science. Whether it's scheduled down to the hour, day or week, each Hitachi excavator in the company's fleet arrives where it needs to be, when it needs to be there all across the U.S. These precise operations are driven by Weld's passion for rental and his more than 45 years of industry experience.
Take one glance at Woody Weld's eclectic office at ACME Lift Co. (ACME) in Mesa, Arizona, and it is impossible not to ask any questions. It resembles a museum, packed with memorabilia and artifacts – from photos and books to robots, car figurines and a large dragon sculpture.
"My office is a reflection of the people I've known and all the things that have happened over 45 years in the business," said Weld, president, CEO and chairman of ACME. "They're things people have given me or that have some story and connection to the business or my life."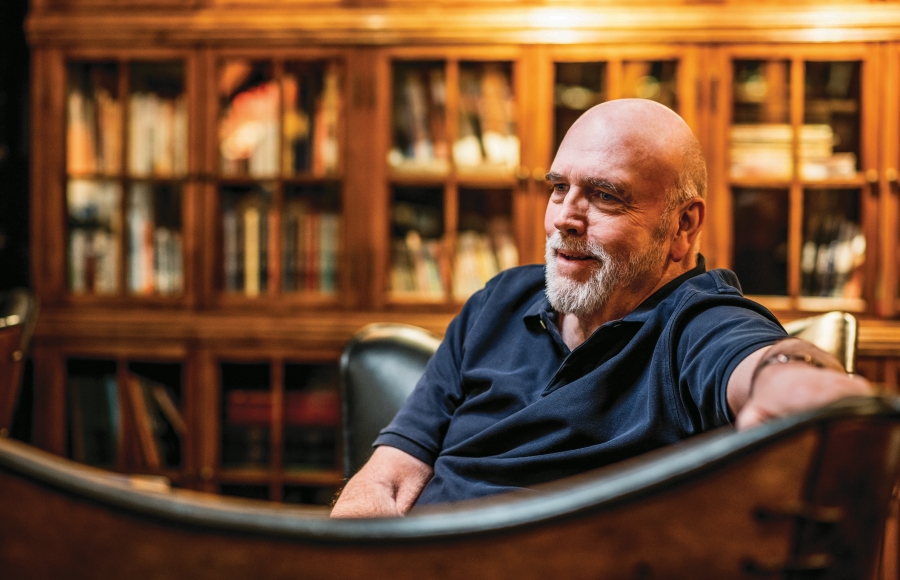 Weld's rental industry experience helped spur the idea for co-founding ACME in 1997.
"I worked for a big rental company and we would get a job to build a stadium," he said. "We would win the whole job – all the lifts, earthmoving equipment, cranes, everything they wanted. Then we'd run short of equipment. We couldn't find any place for short-term, late-model equipment that we could give to our customers to retain our relationship with them and not give up that relationship to another rental company."
After understanding the industry need for short-term rentals firsthand, Weld decided to offer a solution.
"We started with the idea that rental companies might share their infra-structure with us if we solve problems for them," Weld said. "We had maybe 40 machines and a couple hundred thousand dollars, and we built ACME up to where we are today."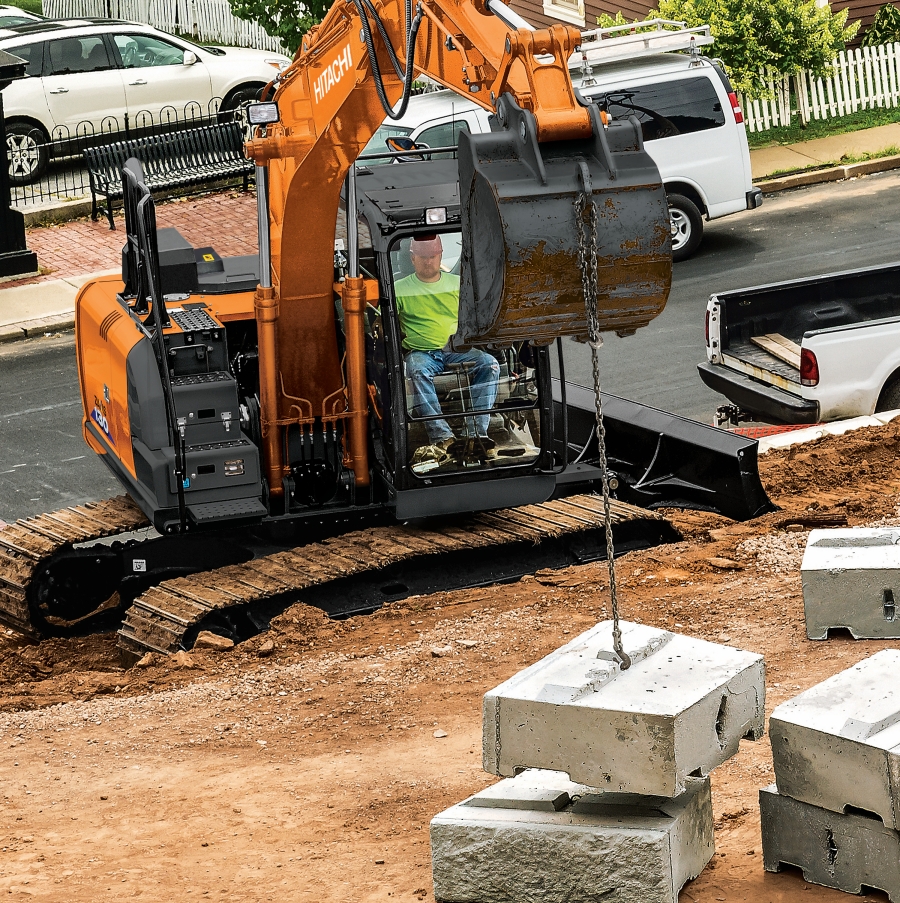 Partnering with Hitachi
Today, ACME is the world's largest wholesale re-rental company, with a $450 million fleet including aerial lifts, telehandlers, portable air compressors and earthmoving equipment, which most recently includes Hitachi excavators.
In March 2018, Hitachi Construction Machinery Co., Ltd. (HCM) acquired a 33.3 percent share of ACME. The joint venture allows retail construction equipment rental companies access to Hitachi excavators through ACME's re-rental business. ACME serves large rental companies as well as small independents.
"I've had a lot of business partners and a lot of manufacturers in my life," Weld said. "Hitachi is the best I've ever done business with, in terms of how we work together and how well we accomplish the tasks they set forward."
ACME's Hitachi excavators range from the ZX130-6 up to the ZX470LC-6. The company also buys used Hitachi equipment through the Hitachi dealer network.
"Our customers have reacted very positively to us carrying the Hitachi brand," Weld said. "And the machines are excellent. Hitachi makes spectacularly good products. This year we are adding at least $40 million worth of Hitachi product into our fleet."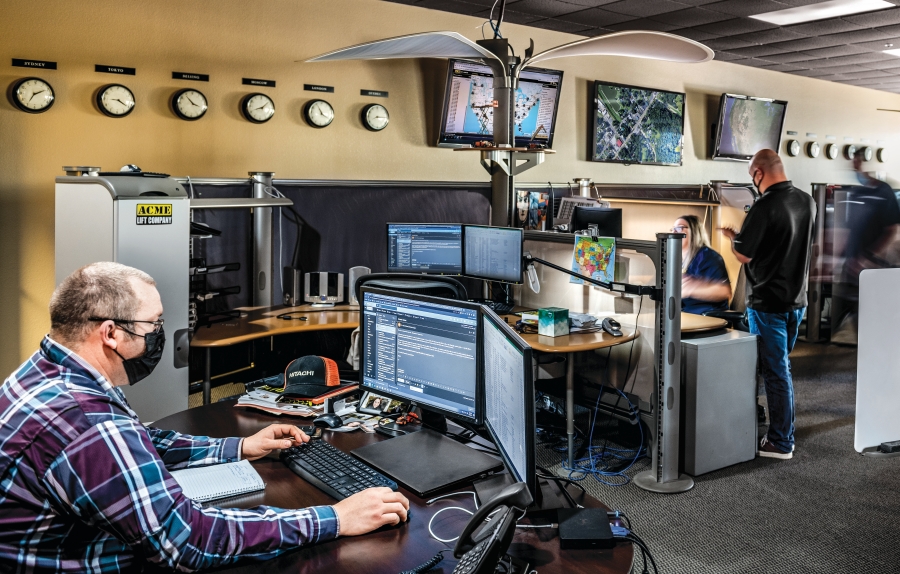 The War Room
Although ACME's fleet includes about 300 Hitachi excavators, you won't see any of the machines if you visit the company's headquarters. And that's a good thing – all across the U.S., each excavator is where it needs to be when it needs to be there.
"The machinery doesn't do much good sitting here," Weld said. "It's in rental company yards or our local laydown yards in markets where we know there's business and demand, so it can be delivered quickly."
That timely distribution is thanks to ACME's War Room. Instead of separate departments handling logistics, service, freight, parts and sales, ACME has them housed at headquarters in one space called the War Room. The War Room functions as a streamlined operations center designed to provide real-time information about equipment and single-point customer support.
"The War Room is a little bit like an aquarium in that all of the different disciplines required to do our job exist in that one space," Weld said. "Everybody works together to solve customer problems in real time. A customer can call ACME and rent a machine, repair a machine, get parts for a machine or move a machine with one phone call into one room."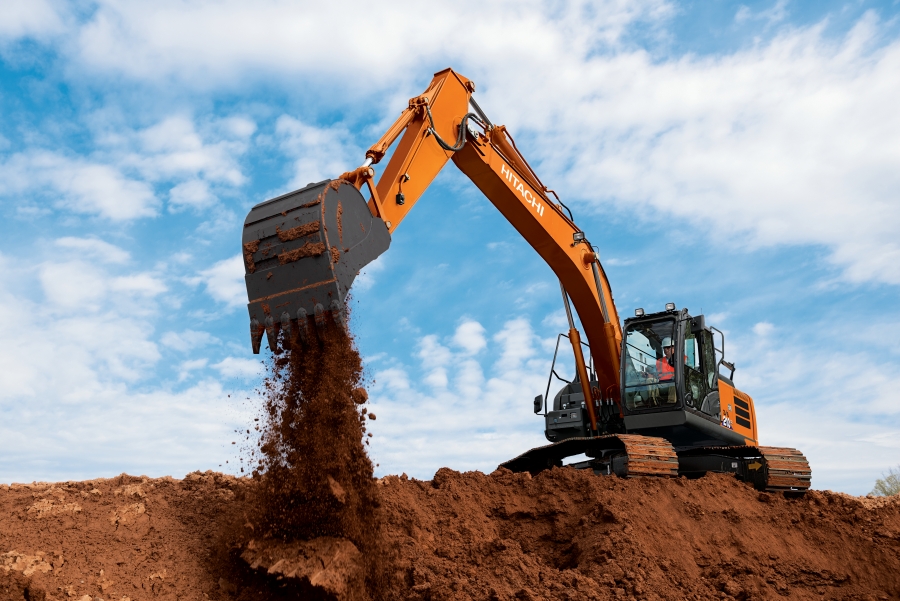 ACME's entire fleet, including its Hitachi excavators, is equipped with telematics to monitor equipment availability and usage.
"We don't get phone calls from people idly wondering what we have in inventory," Weld said. "Our customers call, and they need something right away. The War Room map is basically a heat map of where there's work. If the Gulf is busy, the machines get drawn there. After the big fires in California, they needed earthmoving equipment for the clean-up. The machines migrate to wherever the work is."
Weld said the secret to ACME's customer service is resourceful employees.
"One of the most important things I teach people when they start working at ACME isn't that we know the answer to every question. What we know how to do is learn," he said. "ACME is about learning. It's about finding the answer very quickly. The whole point of this place is to make customer problems disappear."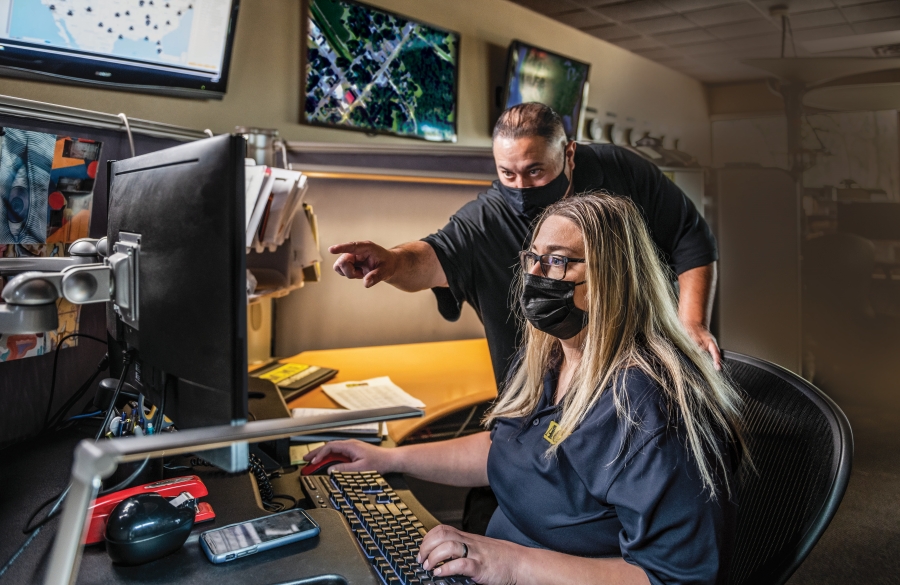 An evolving industry
Weld's success comes not only from his industry experience, but also from his strength to continuously adapt. When he first entered the industry, rental was a monthly business. A company would create a machinery list and bring all the equipment to the job on the first day. The equipment yard would be debited as work was carried out. This process has changed dramatically over the years, and by focusing on logistics, Weld ensures that ACME remains an industry leader.
"Now, there are algorithms, product management systems and highly educated people coming out of construction management programs," Weld said. "Those people are managing down to the hour and the day and the week. Customers are saying, 'I want it on Thursday at 9:00 a.m. and I want it gone by Friday. And then I want it back again the following Thursday.' That becomes more of a logistical business than it is a rental business."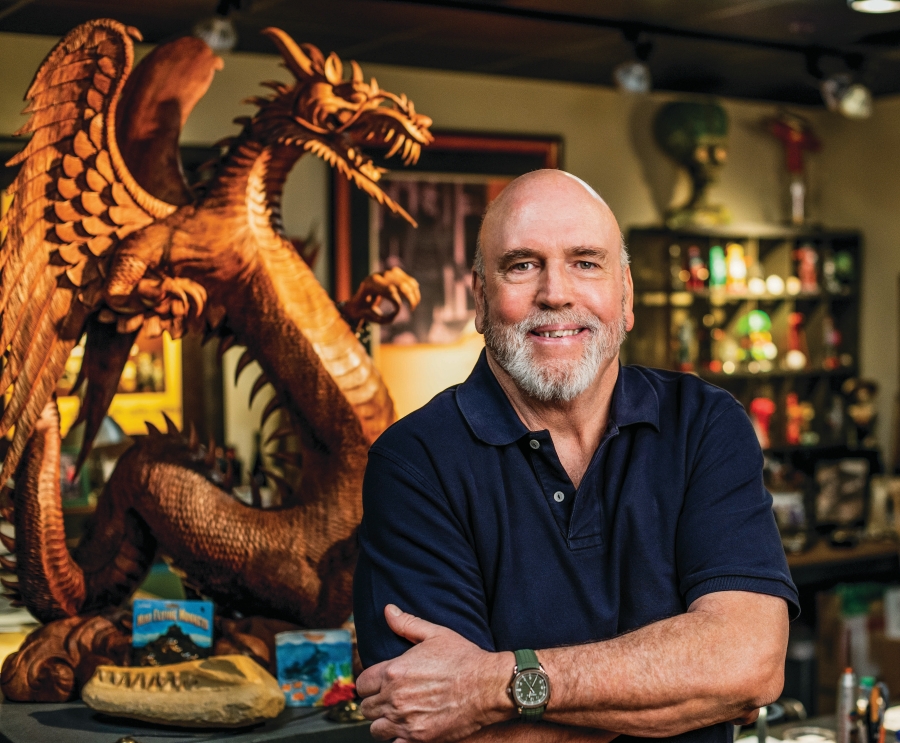 The charismatic Weld forges ahead, making sure he has the best people on his team.
"This company is about people," he said. "It's about the relationships we have with our customers and the interrelationships with all the people on our team. And trying to make sure we do the right thing every day and we're headed in the right direction."
Weld said it's those relationships, along with the multi-faceted work, that keeps him coming back for more.
"I do this work because I passionately love to be involved," he said. "I guess the thing you think about as you age is that you want to remain relevant. I want to have a purpose and a meaning. I can teach young people about the business. Customers have problems we can solve. Manufacturers have issues; we can give them a solution. Maybe that's why I'm passionate about it because it's quite fulfilling."