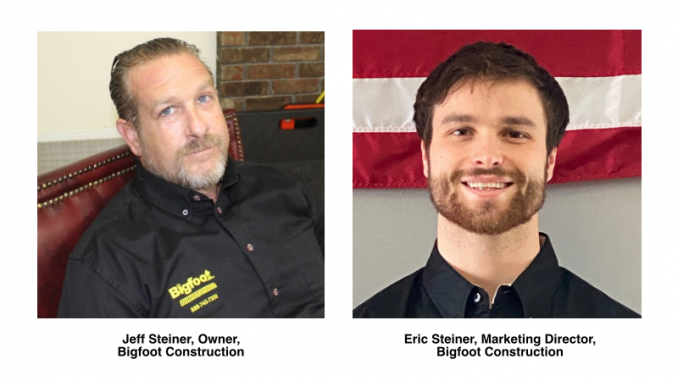 Bigfoot Construction Equipment's owner and operator, Jeff Steiner, was selected for the Specialized Carriers & Rigging Association (SC&RA) outrigger pad resource task force, which is an extension of the safety, education, and training committee.
This task force was created to further advance awareness of regulations and standards surrounding outrigger pads and crane mats, as well as address the importance of these tools: the supporting surface of every lift.
Jeff and his nephew, Eric Steiner, are also members of the P30 Standards Outrigger Pad Subcommittee held by the American Society of Mechanical Engineers. The Subcommittee has discussed a range of topics surrounding outrigger pads and is working to develop standards surrounding their usage regarding material, set-up procedures, and vocabulary to make the jobsite a stronger, more stable, and all-around safer environment.
Bigfoot Construction Equipment is an American-Family manufacturer and the only maker of both premium wood and custom composite outrigger pads. In addition, Bigfoot is now proudly providing American Steel crane mats, known as American Armor, made to support cranes ranging from 200T-600T.
"We believe being the longest in-house manufacturer of custom composite and a hands-on builder and designer of outrigger pads is key," said Jeff. With over 20 years of experience as end-user of outrigger pads and crane mats supporting bucket trucks, digger derricks, and cranes as well as being a certified 40T crane operator, Bigfoot Construction Equipment's expertise is critical for the safety of the industry.