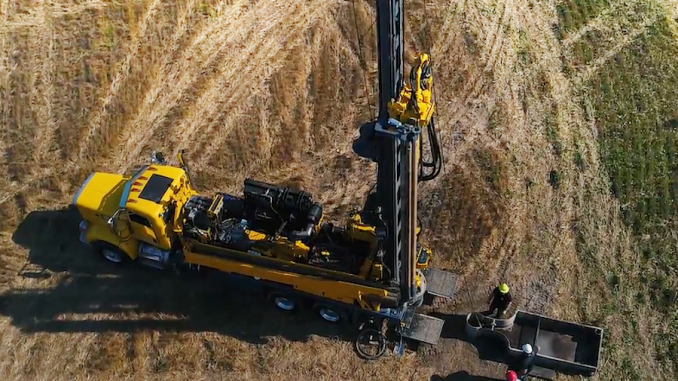 Broomfield, Colorado: Epiroc, a leading productivity partner for the mining and infrastructure industries, has announced a new strategy for sales and distribution of well drilling products in the U.S. The products include drilling rigs for water well and oil and gas segments, manufactured by Epiroc Drilling Solutions LLC.
Epiroc has continually invested in the Water Well and Oil and Gas markets over the past five years and has introduced a number of new products, including the Diamondback™ Series water well drilling rigs and the DH350 rig for oil & gas.
"The top levels of Epiroc management are committed to the well drilling business and there is an expectation that we grow this business profitably and truly take care of our customers," said Matthew Inge, Business Line Manager for Drilling Solutions in the USA. "I believe the Diamondback Series drills –– DB40 and DB80 –– as well as the DH350 will be staples in the industry as soon as five years from now, just as the TH60 and T3W, RD20 have been for many years."
In order to become more effective and efficient in the well drilling business, Epiroc will move towards a dealer- and partner-based strategy over the course of the remaining year 2020. Epiroc will look to develop relationships with qualified, strategic partners nationally in the well drilling space that are committed to the business, just as Epiroc has been for over 30 years. Epiroc partners will be responsible for capital equipment, parts and service, and drill consumables within Epiroc's portfolio of the water well and oil and gas drilling products.
"We are excited to work with partners and build off of great success while continually investing in the product portfolio," said Inge. "While the change is not new to the Epiroc business model, the new approach within Water Well and Oil and Gas is to be closer to the customer base and offer the level of support and service that our customers expect."
One of the current Epiroc partners in the well drilling market is Texas-based Venture Drilling Supply that operates in five states. "Venture is a great company and with this new strategy, we hope to leverage what makes them so special across the rest of the U.S.," said Inge.