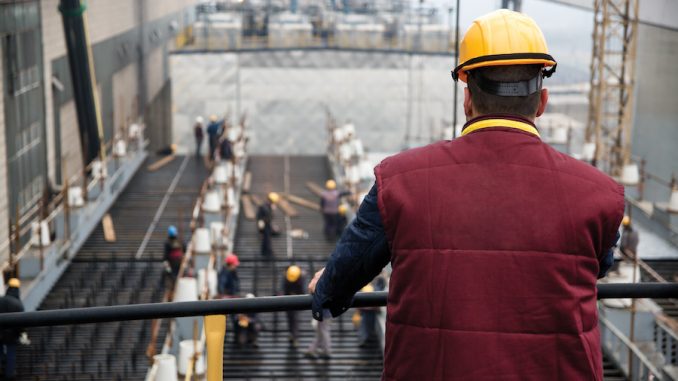 Why You Need a Business Plan
A business plan for your construction company startup has three key purposes:
Forces you to think through all aspects of your proposed business.
Serves as your guide while building and expanding your new business.
Is the starting point to get funding.
Thinking it Through
It's easy to say you're going to start a business. But a business is far more than the products and services you plan to offer. Let's say you've decided to start a landscaping company. Before you go out and buy a rider mower and cordless edger, you may want to know how much money you could potentially earn with these tools. To estimate future earnings you need to consider the different services you can offer with your mower and edger. What should you charge? Well, how much do other landscapers charge for those services?  Who are those other landscapers anyway? Who are their customers? That's just the beginning of the many things you need to think through. Don't worry; we're going to help you with all that.
Your Guide to Success
There is no doubt that some folks just wing it, and they start making money. But for how long? Do you want to spend the time, money, and energy to start your construction company only to have it fail within the first five years? A business plan is your guide to success. It is a living, breathing document that you can – should – use to keep you on track. You'll update it through the years to reflect changes to your business and the economic climate.
Funding
Your own mother may not lend you money if you can't explain to her what your business is about and why you believe you can be successful. She may actually want to know how much money you need and what you plan to do with it. We can tell you for sure that a banker or investor will want to know those little details before they fork over their cold, hard cash.
What is a Business Plan?
Man, that's a great question! We're going to break it down by section and explain what to include in each – and how to gather the information you need. Here's an overview of the sections typically included in a business plan:
Executive Summary
Business Description
Market Analysis
Organization and Management
Products and Services
Sales and Marketing
Funding Request
Financial Projections
Appendix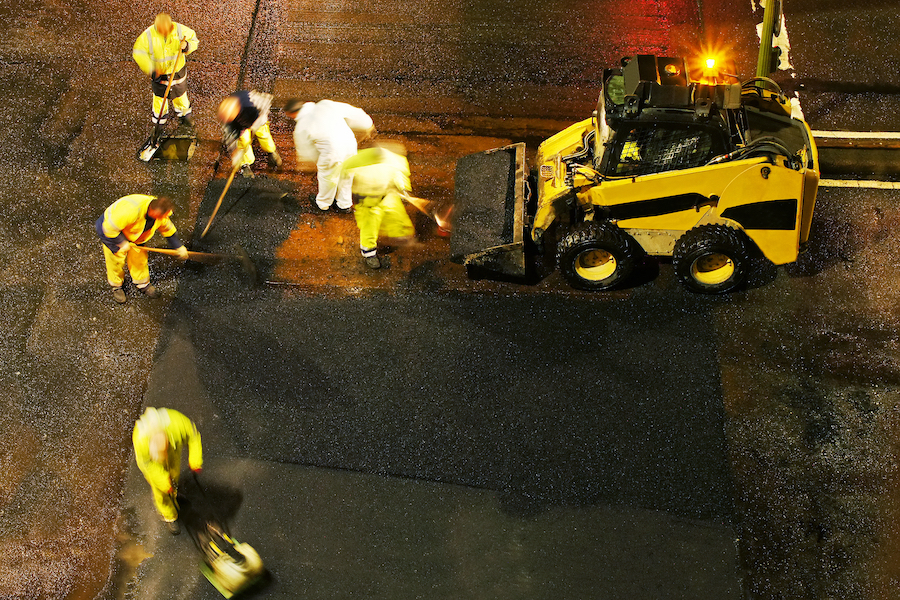 Executive Summary
Your executive summary will appear as the first section of your business plan, but you'll write it last. How can you summarize what hasn't been written yet? Think of it as your teaser. In a sense it's marketing copy. If your goal is to attract funding, you may actually want to hire a professional copywriter to create it. Obviously, it summarizes the entire document. But you want to hook the person reading it to inspire them to keep reading. Or at least pass it on to someone they know who might be interested in providing funding.
Business Description
This is where you really start thinking things through. You will drill down into the problems your business solves for customers and, specifically, who those customers are. Your customers – or target market – may be individuals, organizations, or other businesses. You'll want to be detailed about describing your target market. (This will come in handy when you write your marketing plan.) Your business description must be more than a dry list of business locations and employee profiles (although you'll need to provide them). This is where you'll toot your own horn – loudly.
Customer Description
Let's get back to the landscaping business example. Your prospective customers may be homeowners. Instead of just saying "homeowners" you'll create a profile of your typical homeowner, such as:
Homeowners who earn at least $75K a year who live in HOA neighborhoods that require them to keep their lawns looking nice. These homeowners are too busy to maintain their lawns themselves. They earn enough money to afford a professional landscaper. (How do you know how much money they make? We'll cover this in the market analysis section.)
Your Advantage
What will give your landscaping company a competitive advantage? Are you or someone on your team an experienced gardener? Do you have deep connections in your community? Here's an example:
"As an active member of our local horticultural society for the last five years, I've formed relationships with many homeowners who would benefit from my expertise. I also manage a local Facebook group for garden enthusiasts – many novices – that has over 1,000 members and continues to grow each month."
In your marketing plan, you'll talk about how you will leverage your social media following and your relationships within the community.
Your business description section of your business plan should make anyone who reads it super excited about your startup construction company. Even if you plan to be a one-person show with no need for outside funding, it should pump you up when you read it.
Market Analysis
In the market analysis section of your construction company's business plan, you will describe your customers, your competitors, and the general environment for your proposed business. You will describe the research you did to support your conclusions. You can do direct research or use existing sources of information.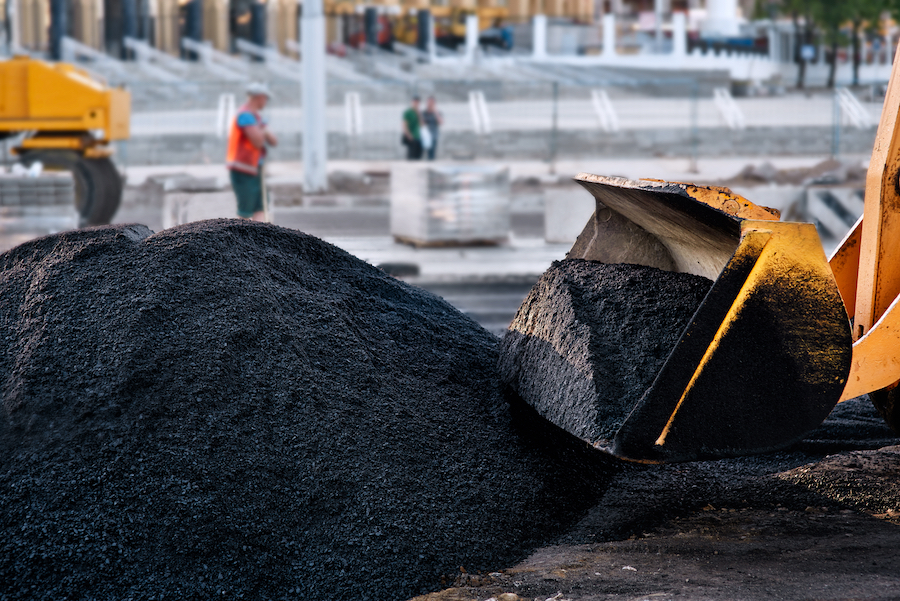 Direct Market Analysis
A direct market analysis approach is where you go out and talk to prospective customers and even your competitors. For example, call similar companies and ask them about their products and services. Post surveys online about the types of products and services prospective customers are using – and what they like and don't like about them. Contact people you know who fit your target market and interview them. You can even hold focus groups. However, this approach is often time-consuming and expensive.
Existing Data for Market Analysis
There are several sources you can use for market analysis, including:
Gov for consumer credit data.
S. Census and Bureau of Labor Statistics for demographics.
Consumer Price Index and Bureau of Economic Analysis for economic indicators
Head over to the Small Business Administration (SBA) website for a comprehensive list of data sources.
Organization and Management
Your goal in this section of your business plan is to describe the legal structure of your company. Options include sole proprietorship, general or limited partnership, corporation, franchise, or limited liability company (LLC). We will cover legal entities for your business in more detail in a future training video. It's important to include the background and experience of the owners. This is another opportunity to whoo potential investors. Or at least make them feel comfortable that you and anyone else involved in your new startup construction business has what it takes to successfully run a company.
Products and Services
In the products and services section of your business plan you will provide the specific products and / or services your startup construction business will offer.
Problem Solver
It's important to clearly outline how your products and services solve the specific problems of your target market. And, more importantly, how you are uniquely qualified to solve those problems. Who are your major competitors and in what ways are your products and services better?
Revenue Enhancers
Remember to include revenue that you plan to make on products – even if you don't manufacture them. For example, you may plan to buy fertilizer in bulk at wholesale prices and charge retail prices to individual customers through your landscaping business. There are many opportunities in the construction business to enhance revenue – through optional products and services. Your main service through your landscaping company may be lawn maintenance, but you can offer landscape design services. Describe this in the products and services section of your business plan.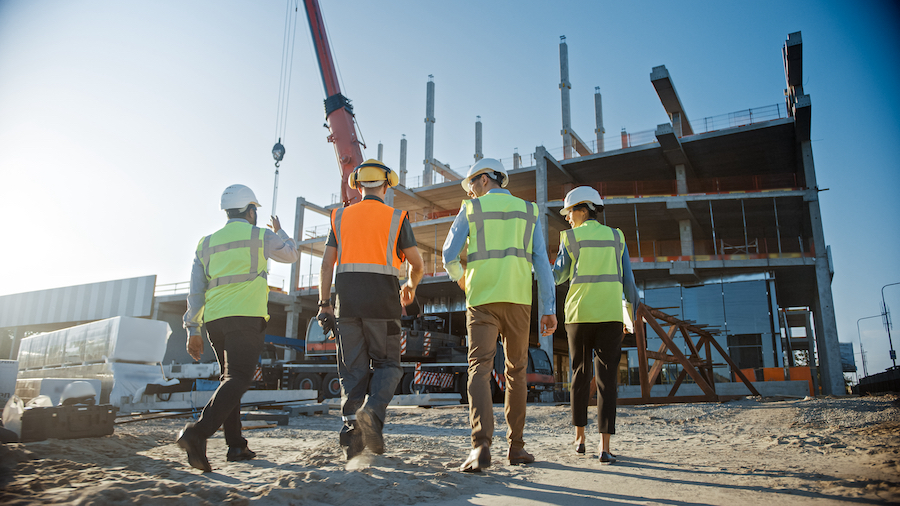 Sales and Marketing
In the sales and marketing section of your business plan, you will describe specifically how you will sell your product and services and the ways in which you will market them. Do you plan to hire a salesforce? Will you hire a marketing company to build your website and manage social media campaigns? If you are active on social media and your local community, describe how you plan to leverage your social media platform and local business relationships. This is a good time to develop your marketing plan, which we will cover in detail in a future training video.
Funding Request
If you are looking for funding or investors, use this section to explain how much funding your need over the next five years and whether you are seeking a loan or are offering equity in the company. Lay out in detail how the money will be used. For example, to buy construction equipment and materials. Describe your future financial plans such as building the business to a certain revenue level and selling it. Or perhaps you plan to expand in other markets or develop a franchise. You will include financial projections in this section as well. Even if you do not plan to request funding, you should still do financial projections. Because you are a key investor and need to convince yourself that this startup construction business is worth your investment.