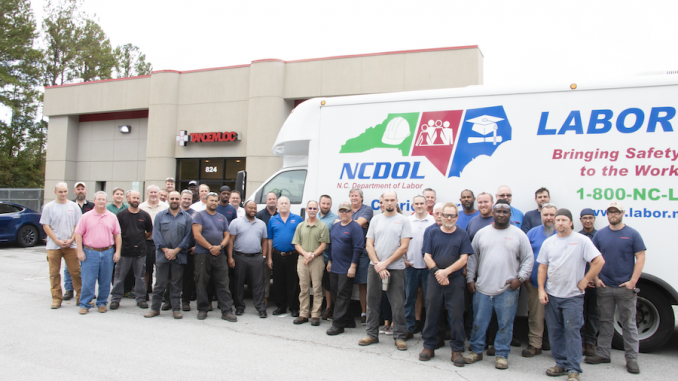 Tandemloc, Inc. is dedicated to the safety of all its employees. Thus, we have developed a relationship with various professional organizations including the NCDOL where we utilize the experts to assist, analyze, and educated our team on current safety requirements and the safest recommended work practices.
Most recently on October 30, 2019, Tandemloc hosted multiple personnel training sessions presented by the ETTA (Education, Training, and Technical Assistance Bureau) of the NCDOL where Safety Education Specialist- Robert O'Neal, Starsky Martin, and Ed Martin educated the employees of Tandemloc, Inc. on the following topics: "Struck by and Caught In", "Incident Investigation", and "Office Safety".
These very informative and important educational trainings help strengthen our employees' awareness of hazards in the workplace and help to keep Tandemloc, Inc. safe. For more information about Tandemloc, please check out www.tandemloc.com.