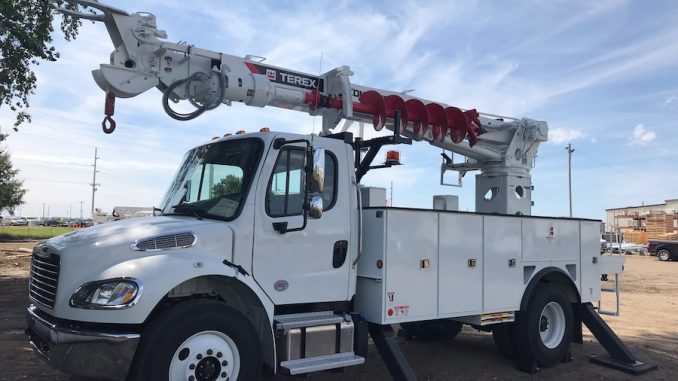 Terex Utilities will feature industry-leading technologies and equipment during the 2019 International Construction & Utility Equipment Expo (ICUEE) in Louisville, Ky. "ICUEE presents a unique opportunity for Terex to engage with customers through live equipment demonstrations," said Joe Caywood, Director of Marketing. "Likewise, it gives industry stakeholders a chance to identify the product solutions that are important for their success."
Terex Utilities will utilize the ICUEE venue to once again present concept equipment designs in order to collect customer feedback. Caywood added: "Customers will get a sneak peek of a new solution with technology that delivers actionable information, which is designed to help electric utilities improve overall fleet performance."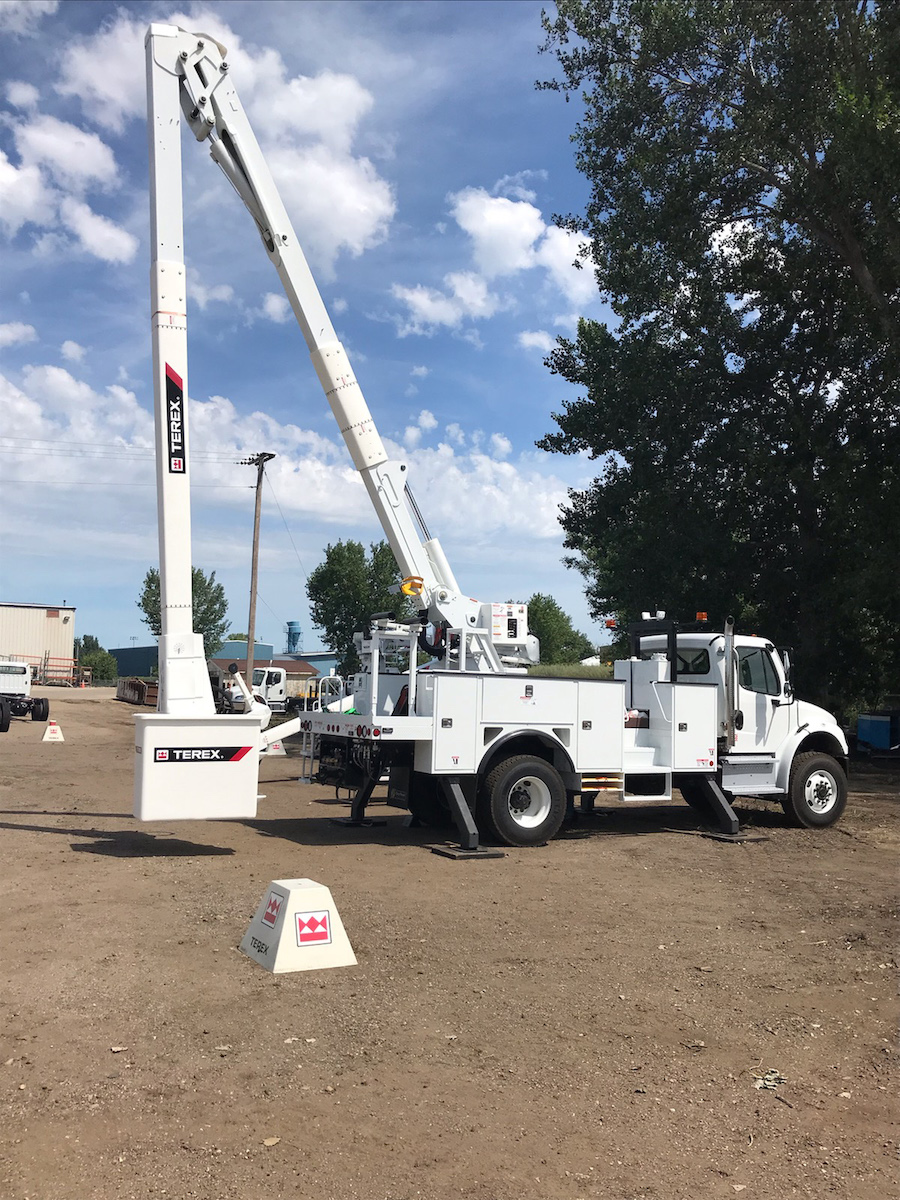 New products include a family of articulated and telescopic transmission aerial devices. The Transmission TL Series includes three models, offering a wider range of chassis options for working heights up to 112 ft. The company will demonstrate the Transmission TL Series, as well as other digger derricks and aerial devices that deliver economical cost of ownership and high productivity. Twice daily demonstrations also include:
The C4047 digger derrick with a Stand Alone Core Barrel auger tool.
Hi-Ranger Articulating Telescopic LT40 aerial device equipped with HyPower IM idle mitigation and Positive Attachment Lanyard device.
Hi-Ranger Non-Overcenter Optima TC55 aerial device with Load Alert, featuring updated screen display.
In addition, Terex Utilities is celebrating the 75th Anniversary of its digger derrick product line, representing the company's legacy of innovation. On display will be Tel-E-Lect digger derrick Model T15, mounted on a Dodge Power Wagon, circa 1956. Established in 1945, Tel-E-lect digger derricks helped to mechanize the jobsite making it easier, safer, and more productive to build powerlines. "We have a legacy of being the first to deliver solutions that changed the industry – going all the way back to the first mechanical digger derrick," said Caywood. "We have continued to innovate and improve the products for 75 years to support the important job of keeping our electrical infrastructure up and running." All of the company's product demonstrations at ICUEE 2019 feature similar industry leading technologies.
Snap a photo of the vintage digger derrick and see daily live equipment demonstrations at Terex Utilities' booth L316 or visit https://www.terex.com/utilities/icuee for more information.