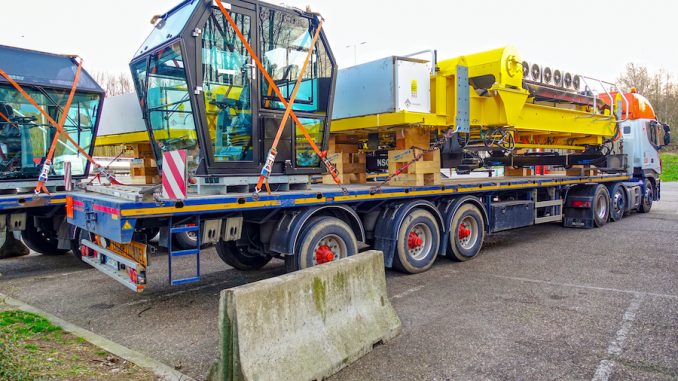 Some jobs just sound easy, don't they? Like, "Let's rent a crane." Well, there's more than a quick phone call and a standard contract involved. Here we outline the elements of an effective crane rental strategy and the process of renting a crane for your construction project.
Job Requirements 
Work with the sales representative from the equipment rental company to determine what type of crane that your project requires. The salesperson should physically come to the job site. This is an opportunity for you to ask questions. Use this initial meeting to evaluate the level of expertise the company offers. In selecting the right crane for your project, the following should be considered:
The size of the site. Obviously, a small job site, such as one located in a city, will need a smaller crane. But a larger site may have structures that require a crane that is nimble in tight spaces.
Site terrain. You need to make sure the crane is equipped to handle the site's terrain. This includes ground conditions in inclement weather.
Size and weight of material to be lifted. What lift capacity is needed? What is the distance and radius the crane expected to handle? Will you need a rotating crane?
Crane storage. Determine where on the site the crane can be secured and stored.
Other site conditions. What safety hazards, such as power lines, are there on the job site?
Project timeline. You want to rent the crane for the right period of time. This should include the ability to cover time contingency you've built into the project plan.
The representative should determine the crane's tail swing, as well as the height and reach limits required for the job, based on the manufacturer's ratings.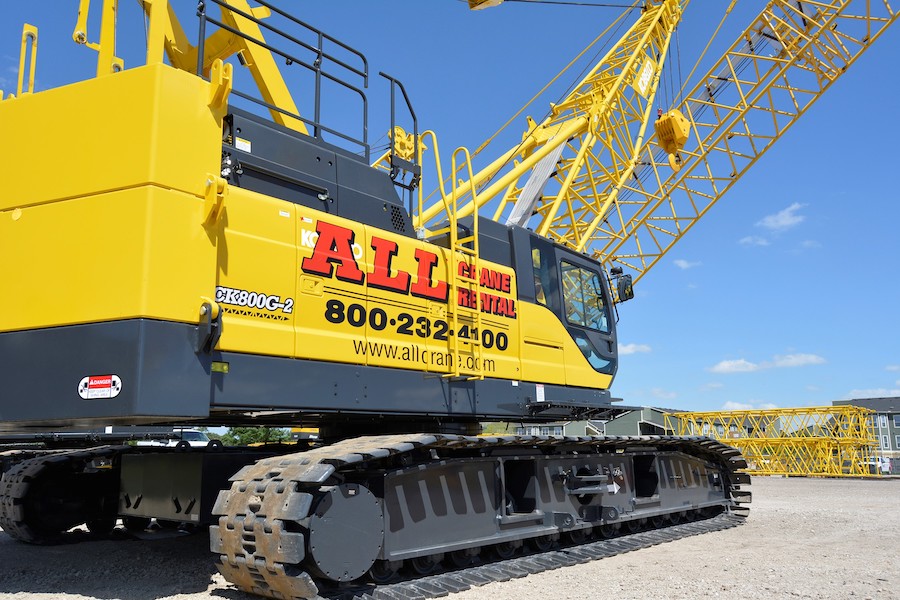 Vendor Evaluation 
Do your due diligence when selecting a vendor. You don't just want to select a company solely based on one referral or a couple of Yelp reviews. Crane performance is critical to the completion of most construction projects. Not any vendor will do.
Get Bids 
Get a least three bids for the job. The best play is to get an initial bid as they will help you define the requirements. Then, get a second and third opinion from other area vendors. Larger construction companies typically have a formal Request for Proposal (RFP) process. You don't have to get fancy, but you should minimally have checklist to help you compare bids.
Evaluation Criteria 
Standard criteria in selecting a company include years in business, ratings from customers and your local chamber of commerce, level of service offered, and quality of equipment.
Reviews
Yelp and YP.com may have reviews posted for a company. Don't just go by the overall rating. Read the reviews. Some people post bad reviews for bad reasons. Others post great reviews that are suspect. Also, a rental company with no reviews doesn't mean they should not be considered. Don't make assumptions.
Google It
Sometimes you can find interesting things about a company through a Google search. It may lead you to reviews and comments from other customers on forums on lesser-known websites.
Referrals 
The company should provide at least three referrals for you to contact. Take the time to actually call them. Have a list of questions prepared, including:
How large was the project?
What types of cranes did you rent from them?
Did the company help you select the right equipment?
Were there any problems with the equipment? If so, did they handle the issue to your satisfaction?
Were you satisfied with the price? Why or why not?
And the all-important…
Would you rent equipment from them again? 
Document the answers as they will become part of the evaluation process. If possible, call rather than email. There is no substitute for hearing the tone of voice and catching off-the-cuff remarks. It's amazing what people will tell you when they don't have time to think through their responses.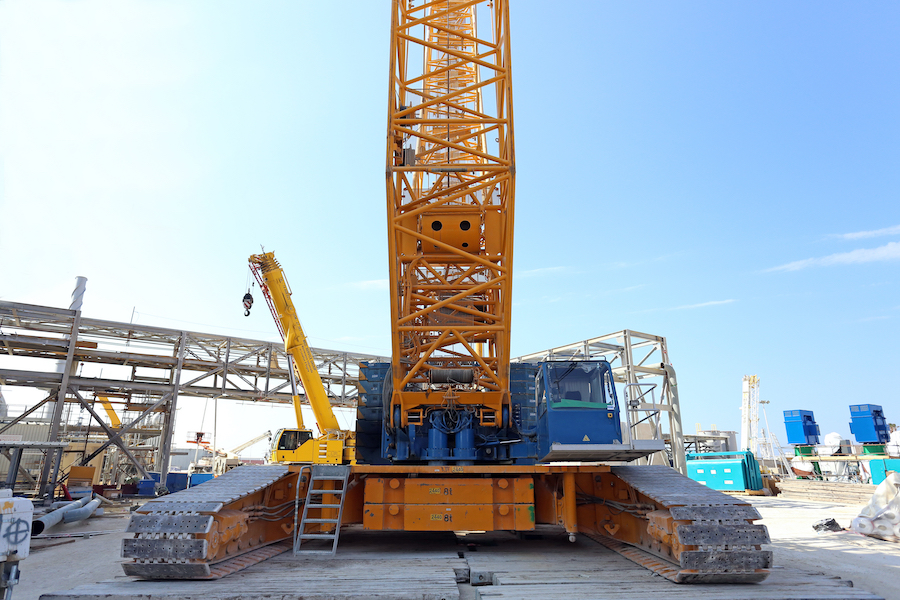 Price
Do not be "penny-wise and pound-foolish." There's a reason this saying still has meaning. The cheapest rental company is not always the best. Conversely, it is not a given that the most expensive equipment rental company is the best. Price is only one part of the selection process. Why is the price so low? It could be inferior equipment – or just a new company willing to give steep discounts in order to build their customer base.
Company Size 
A larger crane rental company is going to have more equipment options. But you may require equipment that a smaller company specializes in.
The Legal Stuff 
Obviously, you want to negotiate the price and contract terms. This must be done by someone who is well-versed in negotiation. You can have a lawyer who specializes in the construction industry review the contract before you sign. Do this even if the equipment dealer tells you it's all "standard."
Extra Costs 
The cost to rent the crane is just part of the overall equipment budget. You'll need to pay for fuel. You may need to prepare the site for the crane, including path reinforcement. Additional equipment, such as a power supply, add to the price of renting a crane. Remember that OSHA may require specific safety equipment.
Crane Delivery 
You will need to get the crane to the job site. You may be able to just drive it there. You will likely require a semitruck to transport companion equipment, such as counterweights and jibs. Consider hiring a professional hauler if you need a tractor trailer to move a large crane. A hauler can also coordinate getting several pieces of equipment to the site. Before you move the crane, it should be fully inspected. Check it again upon arrival.
Permits
You need to ensure you have the right permits to proceed with the project. Check with the local government agencies to understand if you need a permit, the process by which you obtain one, and how long it will take for one to be issued. A large part of project management is risk mitigation; you don't want the job shut down or pay a fine because you didn't acquire the right permits.
Part of the Plan 
Developing a crane rental strategy will save you time and money in the long run. Work with your equipment dealer to clearly understand all the requirements. Getting multiple bids will help you get the best contract terms and price for the crane rental. Implementing your crane rental strategy is a critical part of the plan for your construction project.