When it comes to
creating your own construction business
and the services or products that you plan to offer, the most important question to ask is…
What problem will my business solve?
Because—at the end of the day—clients aren't hiring a contractor or purchasing a product for kicks and giggles. They have a problem that needs solving, and it's usually a problem that is causing them significant stress and needs to be fixed as soon as possible.
That's where you come in. If you can identify your prospective client's problem and correct it 110% then you're in business. And do this over-and-over—over a long period of time—for as many clients as possible—and you will make money—no doubt about it.
Some of you already know exactly what type of construction business that you want to create, but for those of you who are looking for ideas—or are just curious—we've compiled a list of our favorite 20 low-cost ideas for a construction business.
So when you consider the ideas on this list—or any other concept you may have—be sure and pinpoint how the idea specifically solves a problem for the client.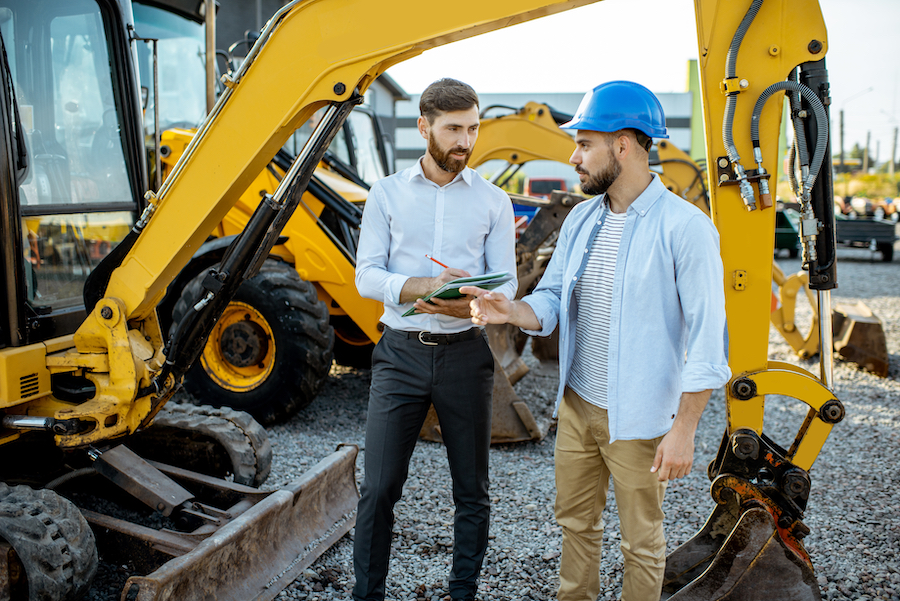 1. Construction Equipment Sales & Leasing
When it comes to breaking into the equipment sales and leasing business, the most important factor to consider is the size and cost of the equipment you plan to be working with. Buying and storing your own equipment can be costly. To avoid this obstacle, you might want to consider starting with smaller equipment, used equipment, or partnering with a manufacturer.
We know plenty of guys who like to find used—sometimes beat-up—equipment both locally and regionally. They'll drive to the location, pick up the equipment with a trailer, and haul it back to their yard. There, they'll refurbish and sometimes repair the equipment. Then they'll use the following resources to sell the equipment for profit—SteelGiantMarket.com, Craigslist, Facebook Marketplace, and even reach out directly to contractors on LinkedIn.
Another option is to become a heavy equipment broker. In this case, you can work from anywhere and are essentially a "deal maker" who will connect buyers, sellers, and lenders in exchange for a commission.
To learn more about equipment dealing, you might want to check out Associated Equipment Distributors (AED) who offers training, certification, networking opportunities, and more.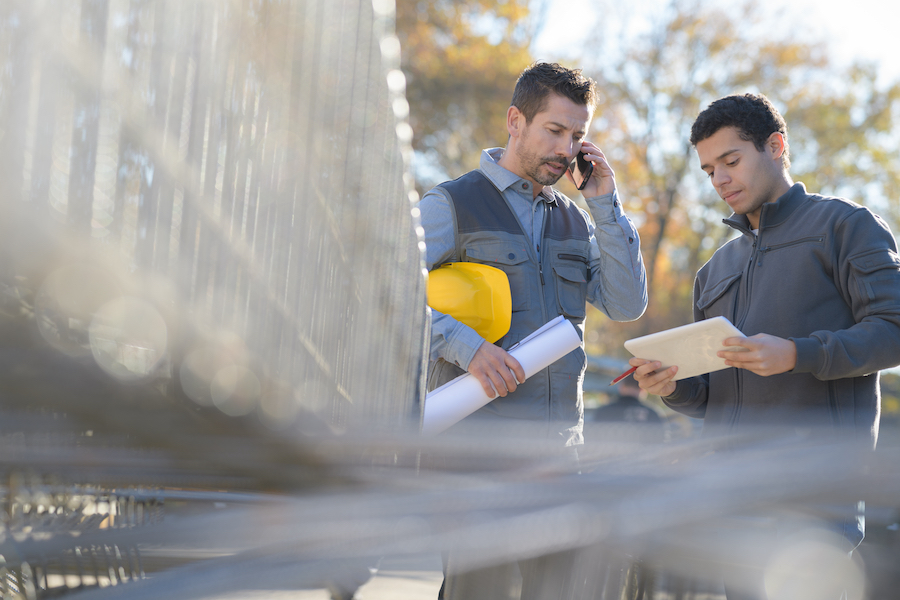 2. Construction Estimation Services
Becoming a skilled construction cost estimator is a talent that can take you far in the construction industry, and without substantial startup cash.
Cost estimators collect and analyze data in order to assess the time, financing, materials, and labor required to ensure the successful completion of a project.
A solid estimator must be experienced, knowledgeable, accurate, and methodical. In order to have a comprehensive understanding of design and expenses for each project, it is also recommended that cost estimators are good with technology and are experienced with construction software, particularly cost estimation software, of course.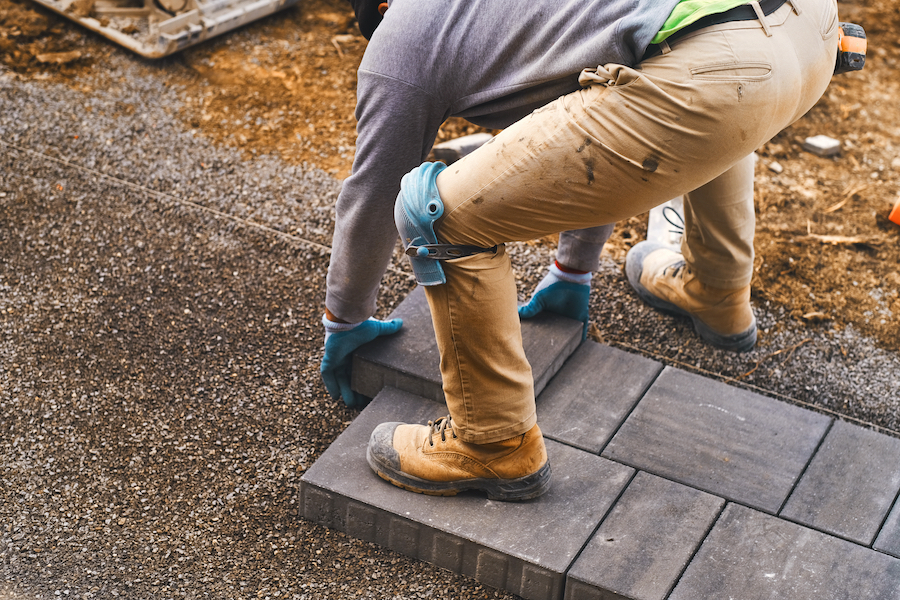 3. Landscaping
You can break into the lawn care business with just a quality mower and some basic gardening tools, but—of course—sky's the limit and a landscape business has the potential to be scaled big.
Landscape contractors may want to consider services like mowing, weeding, tree-trimming, gardening, and irrigation—just to name a few.
It might be a good idea to hook up with some local real estate agents to pretty up lawns before homes are put on the market. And—depending on where you live—some of you can even "winterize" irrigation systems and wrap plants and trees to make money in the off-season.
When it comes to basic landscaping design and installation, you should know what plants grow best in the area and how much sun and water is required.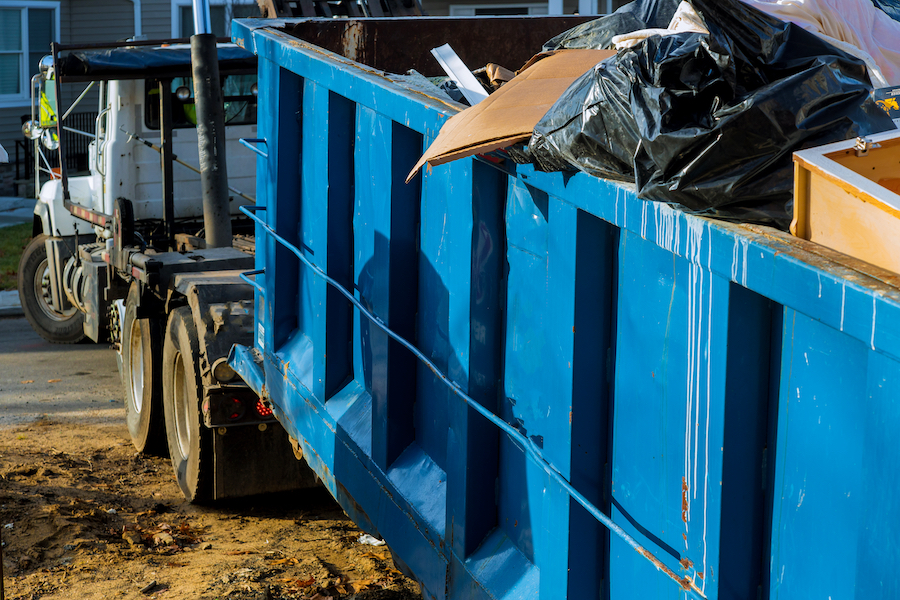 4. Junk Removal
Junk removal can involve anything from hauling away trees cleared from a building site to preparing a hoarder's home that's for sale.
For most junk, you just need a strong back, truck, and a dumpster. However, keep in mind that plenty of "junk" out there has the potential to be toxic and harmful to yourself and the environment. Depending on federal and state laws, junk removal sometimes requires special certification, licensing, and special methods.
And most junk removal jobs require a trailer so—needless to say—a solid work truck is highly recommended. And if finances are super tight, you can always rent the truck and trailer until you can afford your own.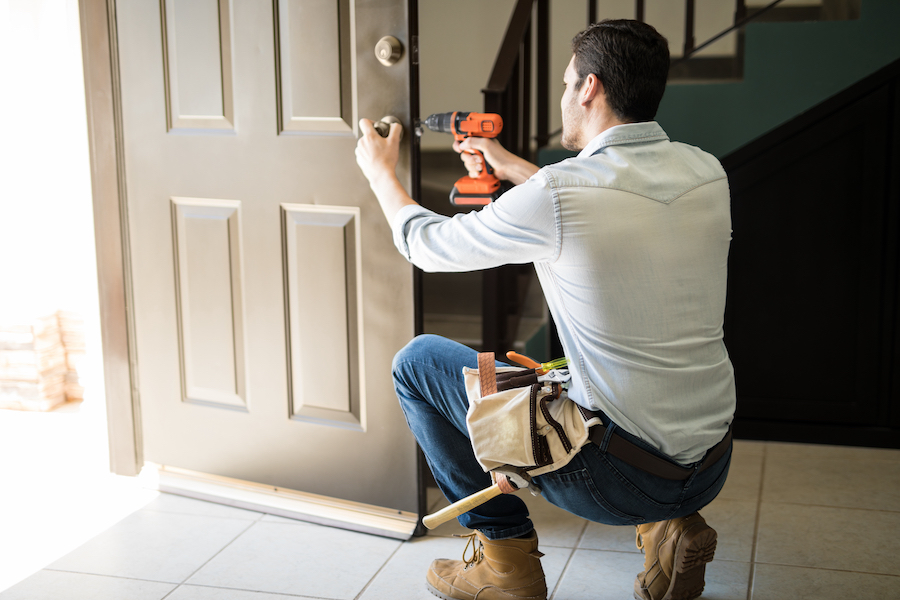 5.  "Handyman" Work
These days, most homeowners would kill to have a good handyman—well, hopefully not kill and—yes—it could also be a "handywoman".
Maybe you're willing and able to install ceiling fans—assemble IKEA furniture—hang mirrors—fix a broken door—whatever the case may be—if you're looking to make cash and fast, handyman work is an excellent gig, especially for those of you are trying to save up startup funds for your larger contracting business.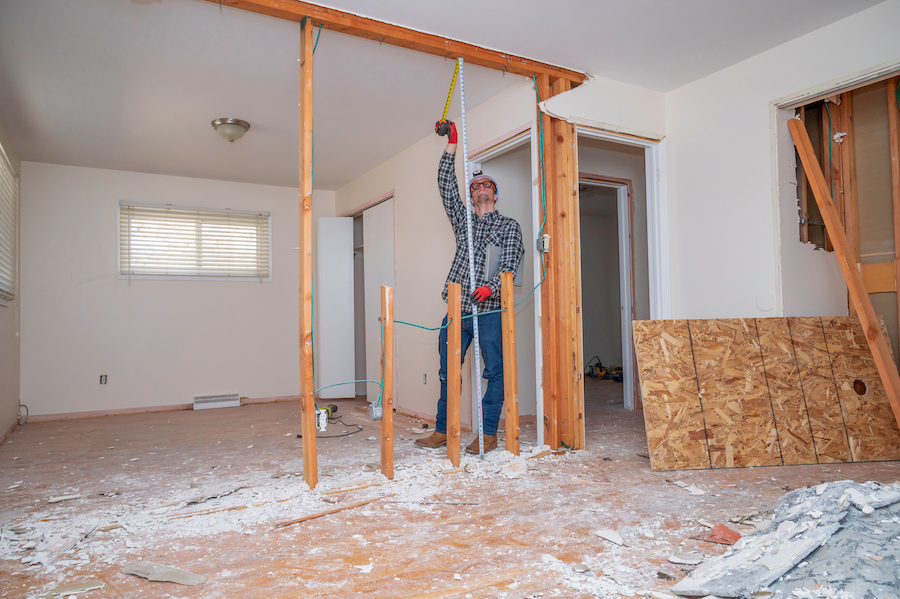 6. Drywall Contracting
Like handymen, a solid drywall contractor is hard to come by. Drywall–especially repairing an existing wall–is considered an artform by most. And getting good at knockout and paint matching can get you a solid client base pretty quick.
Just remember that some states require you to have a license to do this type of work so a little research is a good idea before you get started.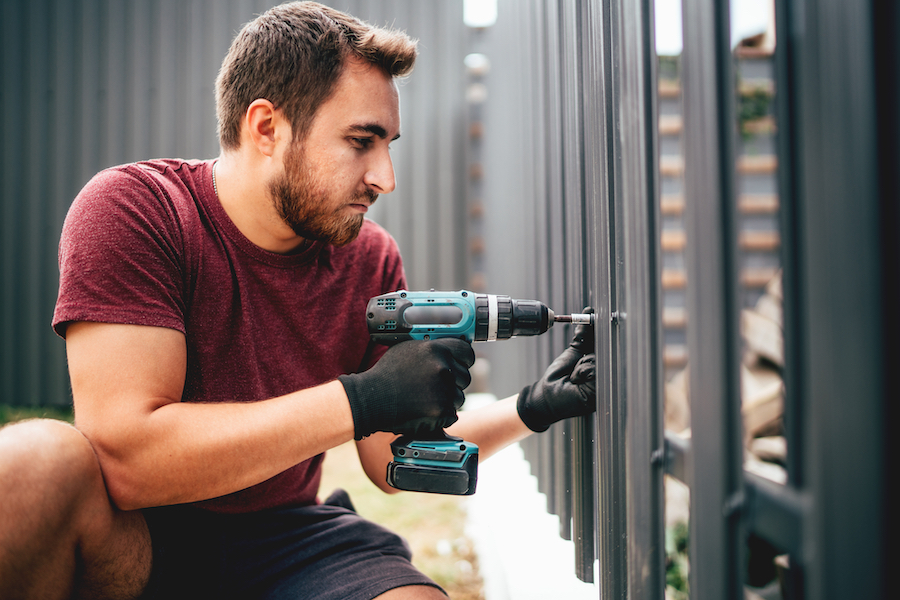 7. Fencing
There's plenty of contractors out there making over $100,000 just from building fences.
Having a fence building business, your target market may include homeowners, business owners, government agencies, real estate developers, and farmers.
Like drywall contracting and other business ideas on this list, most states require licensing to build fences. You will also need to know the permitting process and—in some neighborhoods—how to submit plans to the homeowners association (HOA). You can require the homeowners to do that, but you'll likely get more business if you offer it as a service.
To find out a bit more, check out the American Fence Association, which offers educational courses and networking opportunities.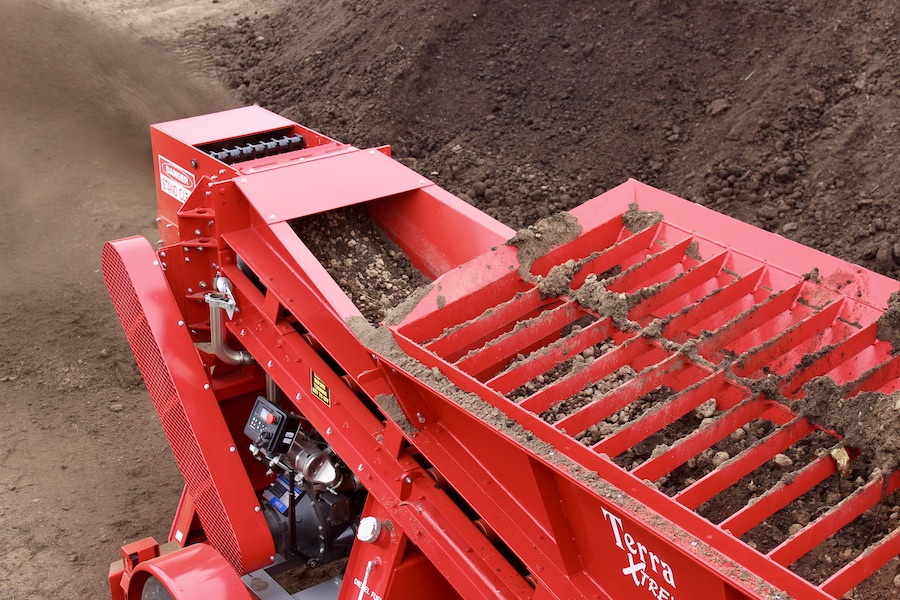 8. Blended & Engineered Soils
What do you do with a bunch of dirt that you've just excavated? You can haul it away to dump somewhere… or you can pay someone else to take it away. The better solution is to turn that dirt into profit.
Blended soils are a mix of organic materials—such as compost—and are utilized by residential gardeners and commercial landscapers. Your pile of dirt can also be converted into engineered soil to be used on construction jobs.
To learn more about this process, visit MurphyProducts.com. Murphy Products' line of Terra XTREME machines mix, aerate, and blend soil and organic materials into consistent finished products. Their machines can also be operated by one worker, which provides a moderate investment that can have big returns.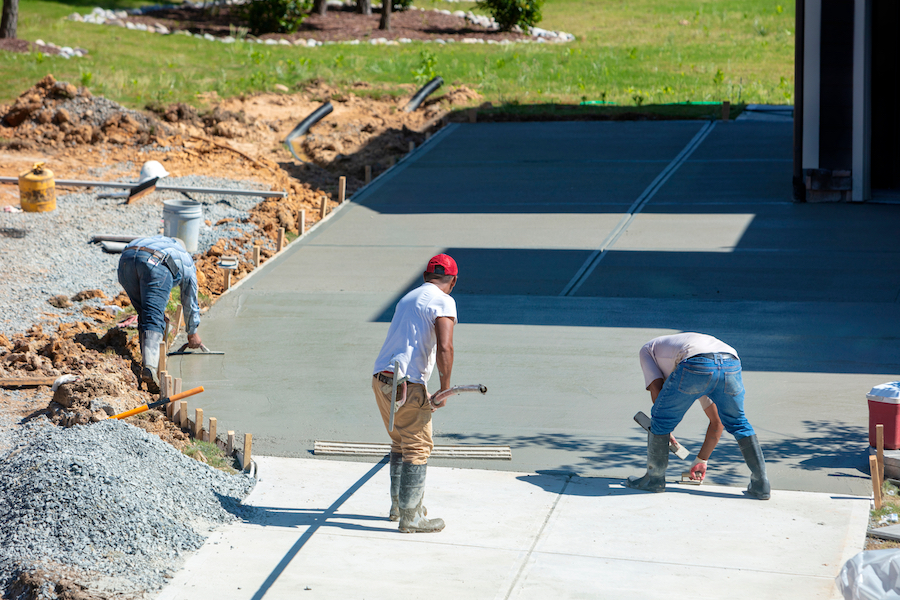 9. Concrete Work
The market size—measured by revenue—of the ready-mix concrete manufacturing industry is $34.7 billion as of 2022. In other words… concrete is a big deal. And there's all sorts of ways to profit from it—from smaller, low-startup cost projects—to larger, big budget projects.
As a concrete contractor, you might offer services such as concrete foundations, concrete driveways and sidewalks, slab floors, and all sorts of other concrete work. You would almost always be responsible for handling each step of the process—from mixing ingredients to building the retaining structure to pouring and settling the mix.
When it comes to concrete work with the lowest start-up cost, we recommend that you start by targeting homeowners for the smaller jobs like pouring driveways and decorative assignments like filling flower beds.
On a final note about starting any concrete-related business, it's crucial that you have a solid work truck and that you also maintain it on a regular basis. Because—believe me—it's going to get beat-up and messy.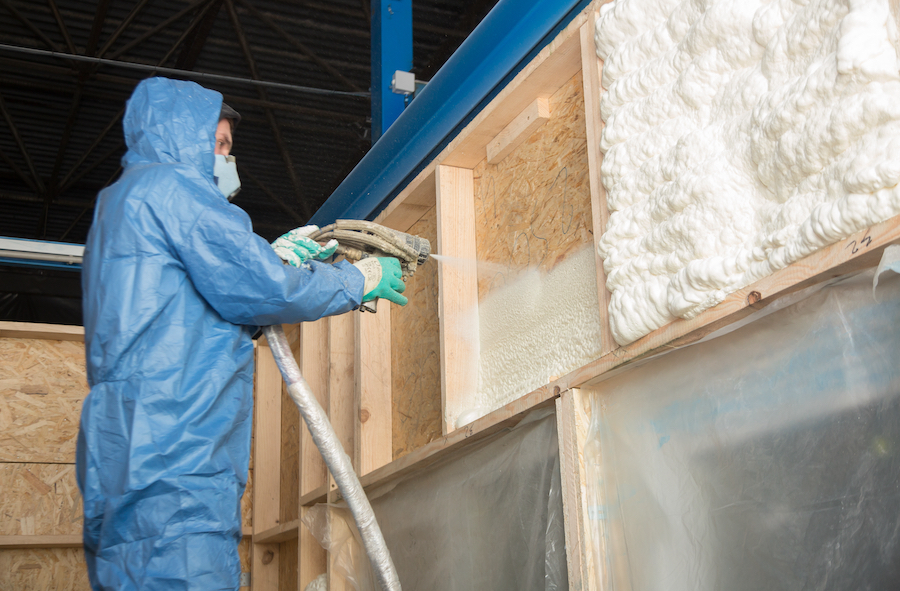 10. Spray Foam Insulation
A spray foam insulation business can be pretty lucrative, especially when you tell potential clients how much money and energy they'll be saving by using insulation.
In addition to reducing energy costs, spray foam insulation can be used to control temperature, moisture, and sound. It is typically used in concrete slabs, roof tiles, and walls, and can be offered to residential and industrial prospective clients.
Research and training are both important before you start a spray foam insulation business, but it's also crucial that you put careful consideration into the equipment and tools you choose for the job.
A good starting machine is the Graco E-20, which is a versatile mid-output option. And when it comes to rig selection, the location and environment in which you work should carefully be considered. For example, will you be working in open, rural areas or crammed, urban cities?
For some of you, this might be the most important question to ask before you consider spray foam insulation… Are you comfortable working in small, cramped spaces? And for long periods of time?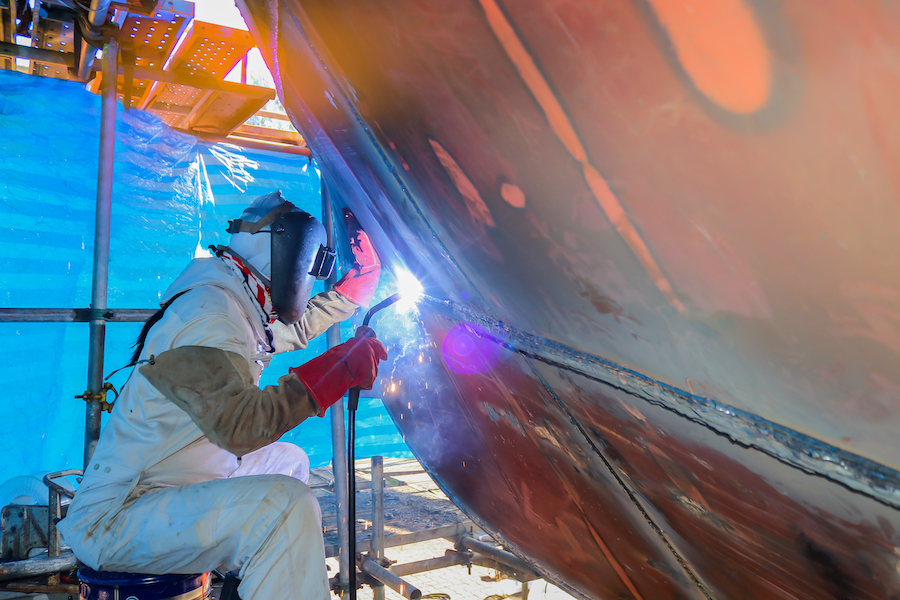 11. Welding and Metal Fabrication
According to Indeed.com, the average welder makes $17.90 per hour in the United States, which isn't too shabby. But also keep in mind that as your skills improve as a welder, more lucrative, specialty welding jobs may become available to you—like rig welding, underwater welding, industrial pipeline welding, and more.
One of the cool things about welding is that you definitely won't be working in a cubicle. Instead, you'll live a pretty independent life and get to experience the different sectors of the construction industry—from performing welding on boats, to broken excavators on land, to steel on some of the tallest buildings.
Since welding can be such a labor-intensive career, a welder should be physically fit and have solid vision. Welders take pride in their work and most spend their entire lives mastering the craft.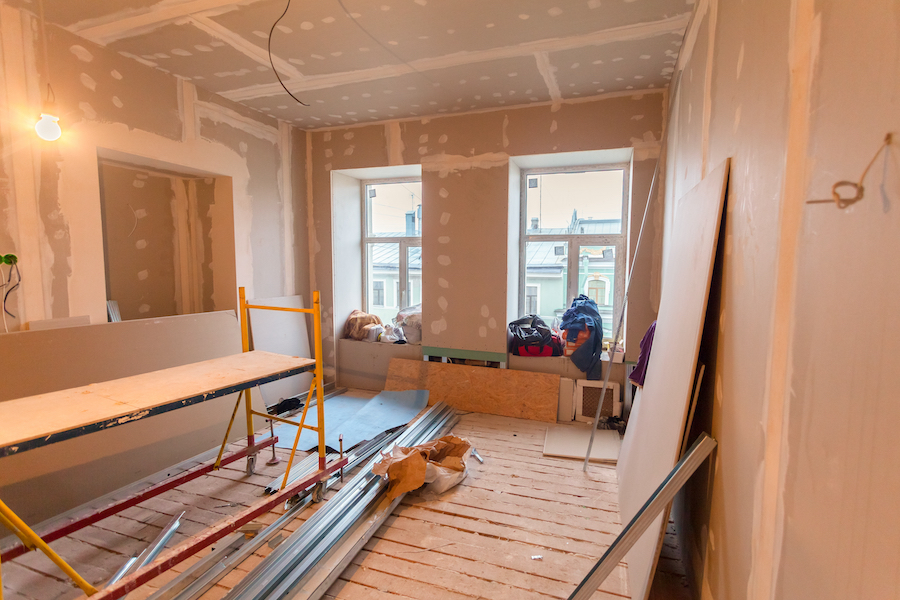 12. Home Remodeling & Renovations
The great thing about owning a home improvement business is that there is rarely a shortage of opportunities.
With this type of business, location is everything—not just because of the market and opportunities around you—but your location will also determine the state building regulations and local codes, as well as the different licenses and insurance you'll be required to have.
We also recommend that you be as clear as possible when it comes to choosing your niche. Who is your target market, and what services will you be offering your clients?
When it comes to home remodeling and renovation projects, although some tasks can be handled by an everyday handyman, a general contractor—with a license—is typically required. The responsibilities of this contractor should ensure that the job is done safely, to code, and within the budget and deadline.
It varies state-by-state, but a handyman is typically allowed to perform minor carpentry, general painting, tiling work, window repair, and other small jobs. However, a licensed contractor is usually required for larger work including new construction, plumbing, electrical work, air conditioning, roofing, pool installation, and solar panel installation.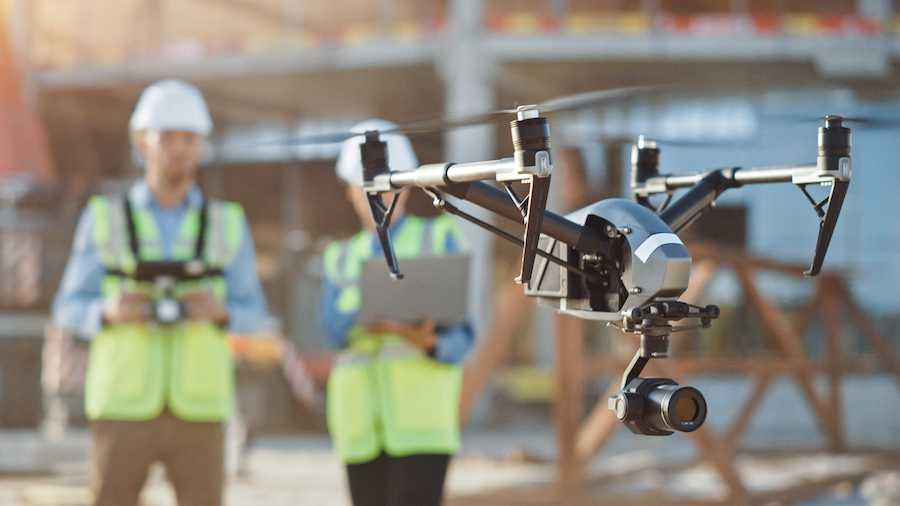 13. Construction Photography/Videography
Whether you've had little or extensive training and experience, modern technology has made it possible for just about anyone to take advantage of construction photography and videography.
Although a videography business generally isn't cheap to start—with an average startup cost of at least $15,000—construction videography can be lucrative and quickly lucrative if you hit the ground running.
The most basic video production equipment typically includes a camera, tripod, external microphone, lighting, gimbal, batteries, and memory cards.
Although a solid camera can handle both still photos and video—these days—a high quality drone is typically expected by the client. It's worth the investment, but you can always hire a local drone operator wherever the job takes you.
When it comes to editing, most clients will ask you to take care of this. Of course, you can learn to do this yourself, but we recommend outsourcing this time-consuming work to an affordable freelancer from Upwork.com.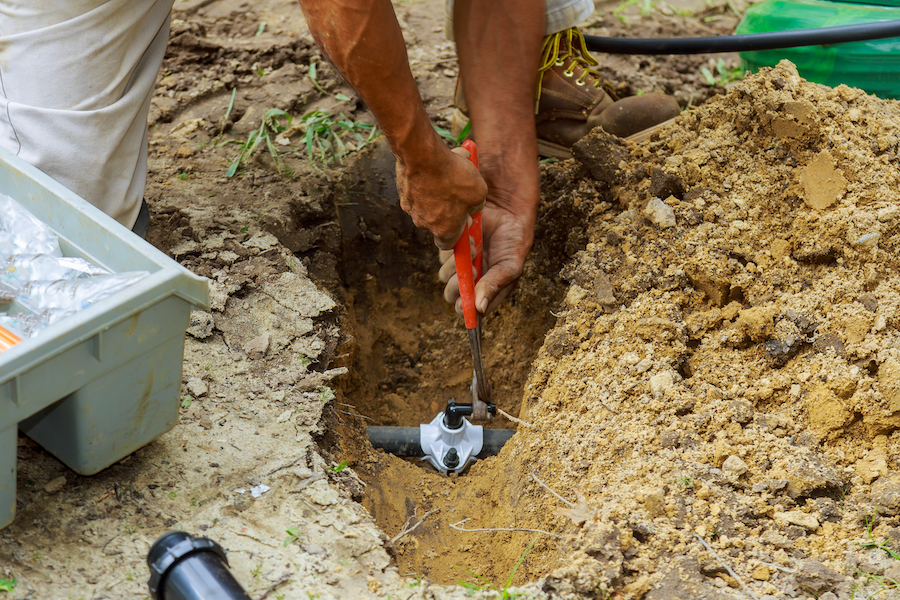 14. Sprinkler System Installation & Repair
When it comes to running a sprinkler installation and repair business, the most important thing to remember is that the client needs the work done immediately. For this reason, it's imperative that you are prepared and execute flawless communication with prospective clients. If you fail to do so, there is no shortage of competition to swoop in and commandeer the job.
The great thing about starting a sprinkler repair business is that startup costs are cheap—generally under $2,000—and most single family homes in the country either have current systems that need to be repaired or are in need of installation for a new system.
It's also not a bad idea to purchase an existing sprinkler business from someone who is retiring or moving out-of-state, as you will start with pre-existing clients to work with.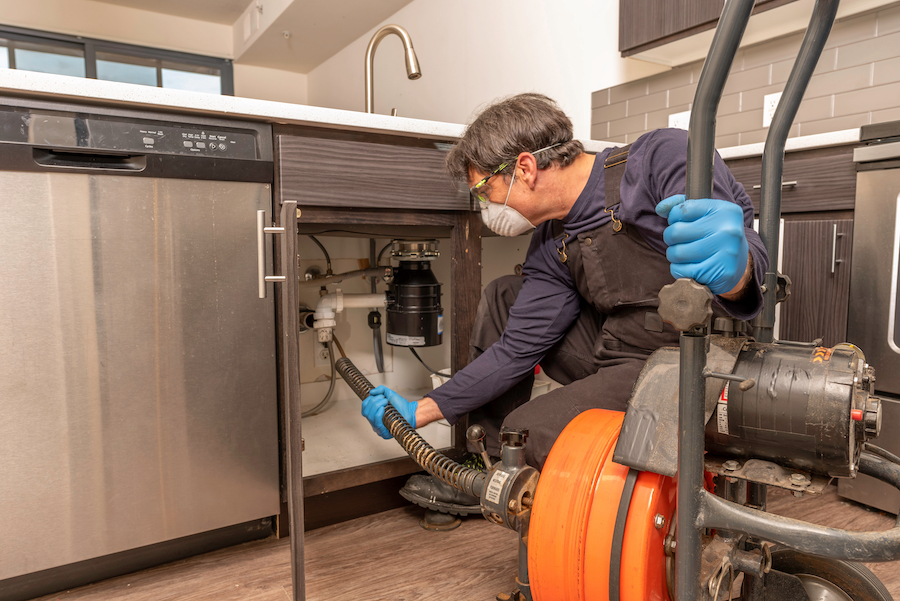 15. Drain Cleaning
Most homeowners don't like cleaning sewers and drains. That's where you come in.
When chemical drain cleaners don't cut it, homeowners would be more than happy to hire you to fix backed up sinks, toilets, and other plumbing issues.
Although you don't have to be a trained and experienced plumber, sewer and drain cleaners are typically licensed and insured.
Generally, the equipment required for drain cleaning includes a drain cleaning machine, augers, cables, and a high-powered jet.
On a final note about drain cleaning, don't be afraid to reach out to a licensed plumber for any work that you can't handle.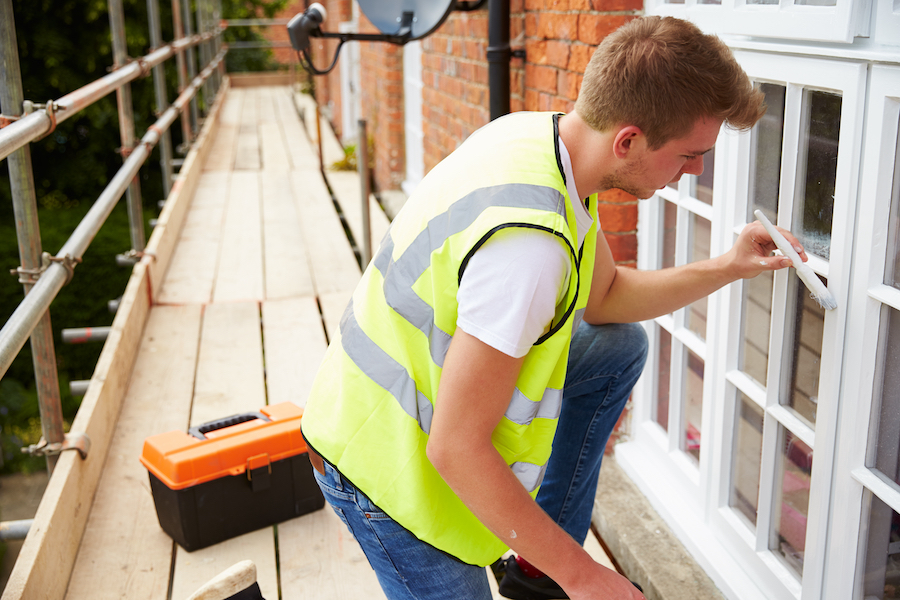 16. Painting
There are many benefits to managing your own painting business including few startup costs, the ongoing overhead expenses are low, education and certification is minimal, you can work as few or as many jobs as you would like, and—with so much new construction—job security is pretty solid.
If you want to keep your business small and manageable—that's fine—but for those of you who are thinking bigger, the sky is the limit when it comes to scaling a painting business. And—if you're skills are up to par—you can take advantage of higher-paying niche opportunities like cabinet painting.
We've mentioned before how—when you're a construction business owner—you're never really the "boss", as you're always reporting to someone. However, when it comes to painting—this is about as close as you can get to truly being your own boss without answering to anyone… other than the client, of course.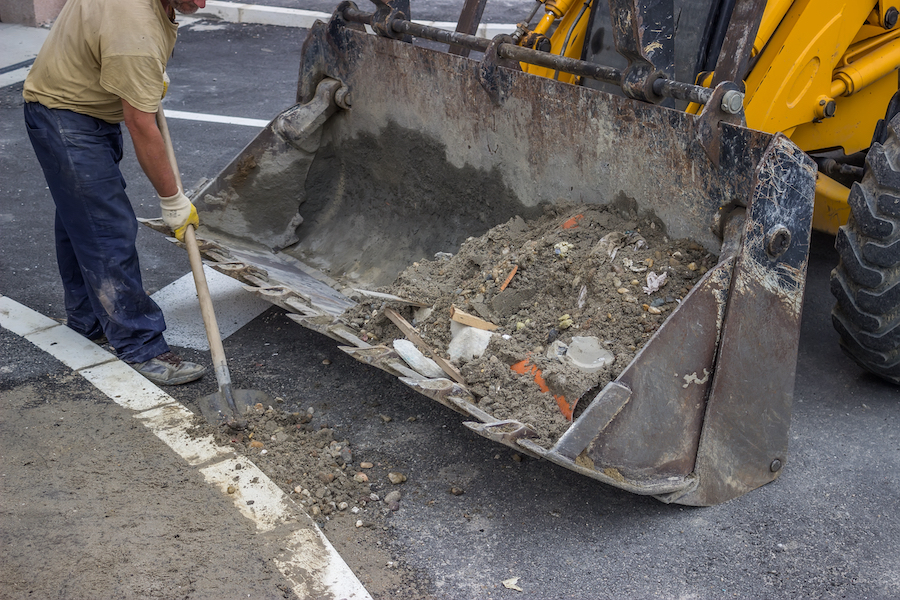 17. Construction Cleaning Service
When you were younger and dreamed of a career in construction, cleaning might not have been what you had in mind. Nut construction cleaning is a respectable trade that can put good money in your pocket.
We find people don't realize that construction site cleanup is not typically a contractor's responsibility. Once the contractor leaves with their tools and equipment, a construction cleanup crew is responsible for getting a site ready for occupancy, particularly when it comes to removing debris and some excess materials.
Construction cleanup crews are typically hired by the main contractor on the project so it's important that anyone looking to start a construction cleaning business is both social and skilled with marketing. Whatever it takes—you need to get your name out there and establish a solid reputation.
And—forgive us for stating the obvious—but we don't recommend going into construction cleanup unless you are you are in good shape and ready for intense work. And for those of you with phobias, you should know that it's likely you'll be working in small, tight spaces, as well as extreme heights.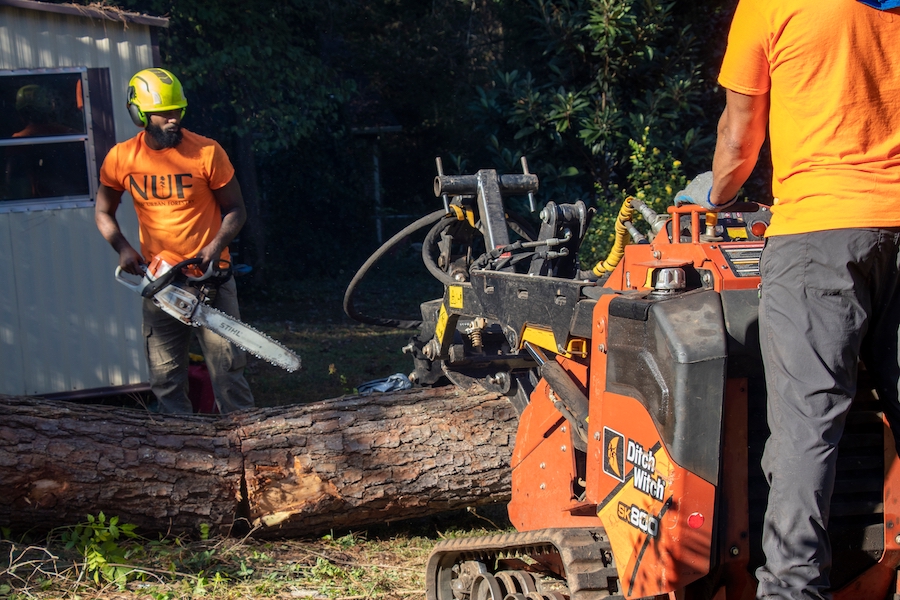 18. Logging
Depending on the area you live in, logging is an excellent low-cost startup business that can be managed by a small team or even single person.
There's millions of feet of reliable timber out there that is being regularly passed on by your competition—in this case, sawmills and bigger logging companies.
To start, you'll need a woodlot. If you don't have the funds to purchase your own land, you can always rent a portion of someone else's land. You can even check Craigslist and other resources for fallen tree advertisements.
When it comes to logging, it's essential that you have the right equipment. While you'll—at the least—need axes, mauls, wedges, and chainsaws, you may also need heavy-duty logging equipment like harvesters, feller bunchers, skidders, and forwarders.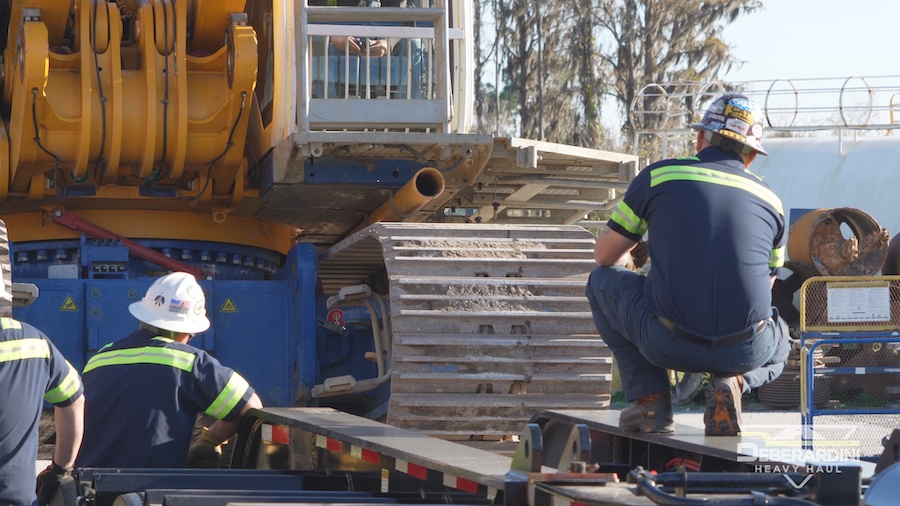 19. Hauling
If you aren't afraid of a little hard work, and you're looking for a gig with flexible hours, starting a hauling business might be right for you. And for those of you who already own a reliable pickup truck, you're just about ready.
Some of you may even prefer to use a heavy-duty van or even an 18-wheeler that you can purchase or rent. That being said, we recommend a solid pickup truck for those of you who are new to the business.
And when you gain a thorough understanding as to what your average load entails, you can also look into a variety of trailer options, including lowboy and gooseneck trailers.
In addition to a truck, you're going to need a robust hand truck or dolly. You'll also most likely need ratchet straps, bungee cords, moving blanks, tarps, and a red flag to attach to items that protrude from your truck bed or trailer.
What can you haul? Well, anything you want to really, but most hauling business profit from hauling new and used materials, as well as equipment.
If you decide to start a hauling business, it's crucial that you familiarize yourself with federal, state, and local laws. There are hefty fines for anyone who violates these laws—not to mention the fact that you might be putting lives at risk.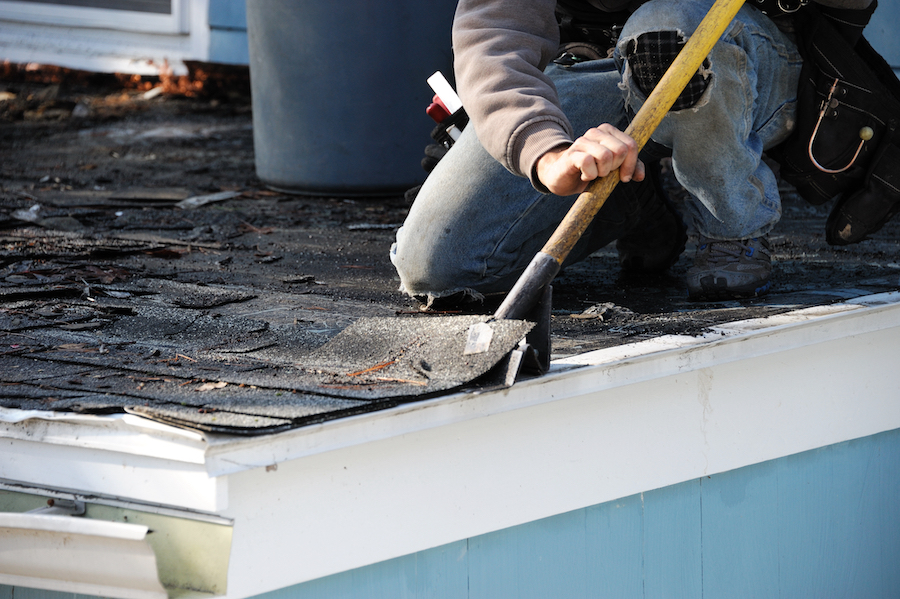 20. Roof Maintenance & Repair
With all of the hurricanes, tornados, fires, and other unfortunate disasters that occur each year, there are a lot of roofs that need fixing.
A roof contractor performs installation, maintenance, coating, and other roof-related services. If you're interested in starting your own roof business on a small budget, we recommend targeting homeowners, but—if you're hungry for more—you can always pursue commercial and industrial clients as well.
In addition to training and licensing, be prepared to work with insurance companies and homeowners associations (HOAs) on a regular basis.
And when you're ready to hire additional workers, be sure to consider Occupational Safety and Health Administration (OSHA) rules. You can learn more from the National Roofing Contractors Association.
Conclusion
Whether you decide to pursue one of the construction business ideas on our list, or pursue your own idea, try to keep these notes in mind:
Research opportunities and competitors as part of your business plan.
Determine whether certifications, licenses, and training are required for the work you plan to perform.
Research franchises that may be available for the business you're interested in. Although a franchise isn't for everyone, it may provide some people a better chance at success.
It's always a good idea to consult with a lawyer, insurance agent, and accountant before starting a construction business.