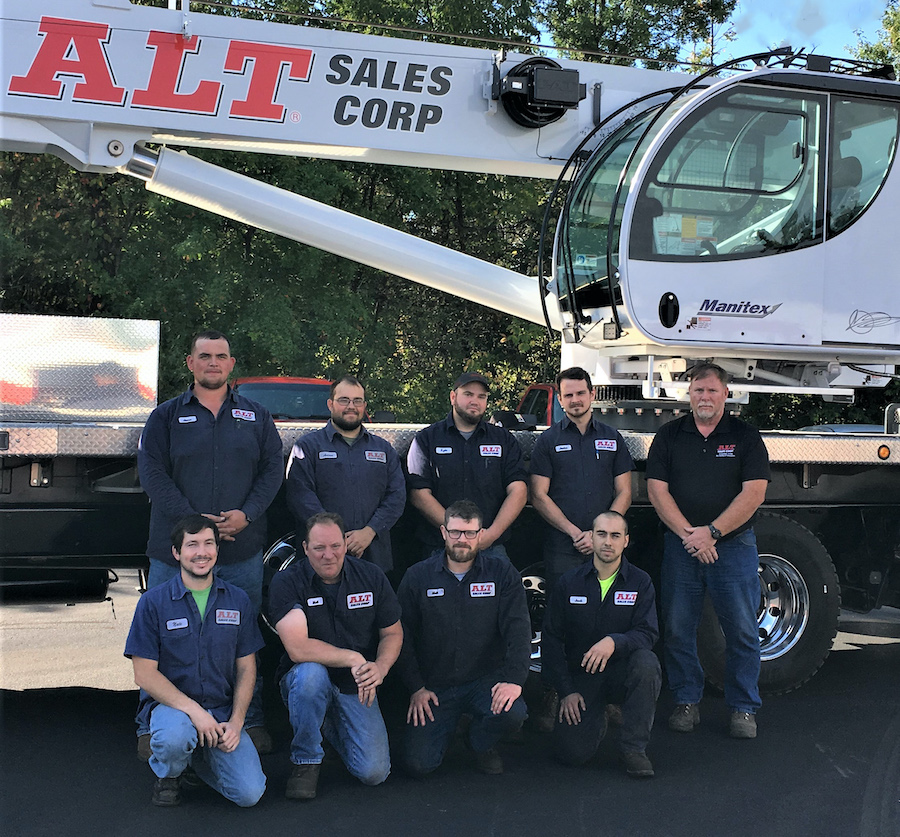 ALT Sales Corp., the dedicated boom truck division of the ALL Family of Companies, maintains a vast inventory of boom trucks and manages this portfolio across the company's expansive North American footprint. Its expert service in support of this fleet is broadly recognized by manufacturers and, as such, ALT is a dealer for Manitex and National, two major brands when it comes to quality boom trucks.
Highlighting ALT's comprehensive service offering is their exclusive 14-Point Maintenance Inspection. The inspection is based on knowledge gained from decades of service experience. During this careful examination of critical checkpoints on the boom truck, every detail is tested, from setup to operating functions. ALT carefully details their checklist for inspection on their website.
ALT offers this 14-point inspection—and any other boom truck service—for any boom truck, no matter where it was purchased. With a maintenance team consisting of factory-trained specialists, ALT has deep understanding of the design, assembly, and repair of every brand, type, and style.
This marriage of a dealer's insider knowledge and a maintenance specialist's expertise has won fans throughout the industry. One of them is Mike Weaver, owner of the Ohio-based general contracting firm Summit Framing.
"When I call with a problem, often they can help us figure it out while the crane is still on the job," said Weaver. "Avoiding downtime is crucial in my business, so I really appreciate their approach."
With his company's tight work schedule, Weaver can't sacrifice equipment for a week at a time to make repairs. "When I call ALT, they always find a way to get us in and get the work done in a day or two," added Weaver. "It's quality work at a reasonable price, and that's what I need." Consequently, Weaver contracts with ALT for all his scheduled maintenance as well.
In addition to ALT's boom truck sales and service establishment, the ALL Family of Companies rents and sells an enormous variety of lifting equipment from top manufacturers, including all-terrain cranes, rough-terrain cranes, crawler cranes, aerial lifts, and material handlers.