Insurance is as critical to your construction business as your work truck and your toolbox. Unfortunately, many construction business owners are confused about what types of insurance policies they need. In this article we provide a guide to construction insurance.
Why Buy Insurance?
There are generally four reasons to buy insurance:
To protect your business.
To protect your assets.
To meet contract requirements.
To comply with local, state, and federal laws.
Risk Mitigation
Insurance is part of your company's risk mitigation planning. The risks you are exposed to depend on the type of construction you do, where you do business, and whether you hire employees and / or work with subcontractors. Other considerations are related to personal and business assets.
How Insurance Works
When you buy an insurance policy, you are pooling your money with a bunch of other people. The bet is that the amount of dollars collected by the insurance company is enough to cover those who need it. That applies to any kind of insurance policy. Think of health insurance. Some folks may go to the doctor once a year and remain perfectly healthy. Others may get very ill and require care for many years.
Risk Assessment
Insurance companies use data from many sources to determine the level of risk for a policy. If you're in a flood zone, you will pay a higher insurance premium to protect your home than someone who isn't. Insurance companies assess risk in multiple ways, including the type of business, where business is conducted, the financial health of the business, and the claims history of the person seeking coverage.
Construction Fatalities
Construction can be dangerous. There are so many ways to lose life and limb – or risk getting sued by clients, employees, and subcontractors. Let's take a look at the stats for construction-related deaths as an example of why construction is considered among the riskiest of businesses.
The National Institute for Occupational Safety and Health (NIOSH) reports that in 2019:
4% of all construction-related deaths reported were workers falling to a lower level.
The number of construction deaths from struck-by incidents accounted for 15.4% of all fatalities.
Death by electrocutions accounted for 7.2% of all construction-related fatalities.
4% of fatalities were due to caught-in/between incidents.
Even more concerning is that between 2015 and 2017 the most vulnerable construction businesses – those with fewer than 20 employees – accounted for 75% of fatal falls. From an insurance company's perspective a small construction company is a higher risk.
Client Lawsuits
There are several reasons why a client may file a lawsuit against you, including:
Contract errors and omissions.
Project delays.
Poor work quality.
Using materials not specified in the contract.
Abandoning a project without legal cause.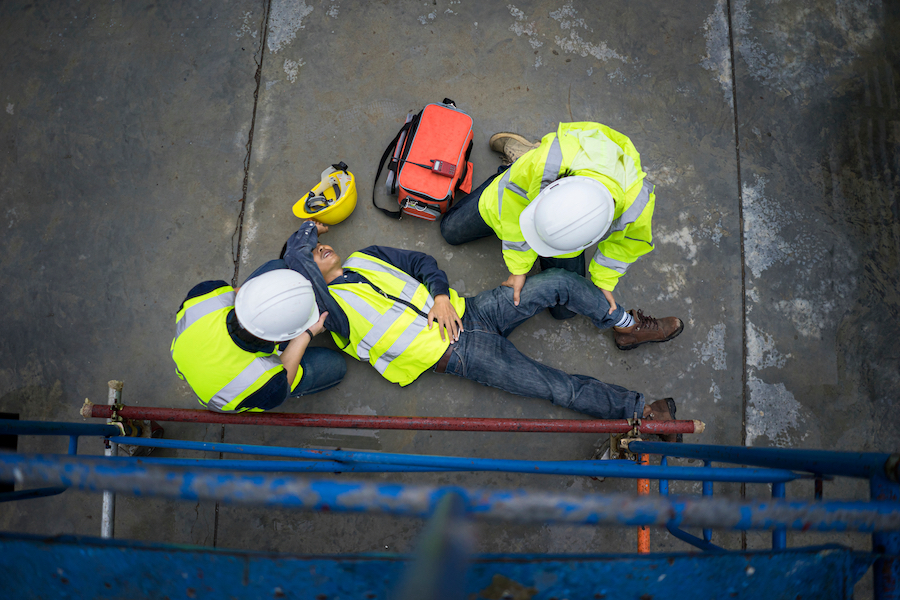 Types of Construction Insurance
We're going to cover the major types of insurance policies that many construction companies should have. There are some businesses and situations that require special types of policies or policy riders. You should have a comprehensive discussion with your insurance agent. We recommend that you work with an insurance agent who is experienced in construction-related insurance policies.
Protecting Your Business
General Liability
The construction work you do may cause injury, death, or property damage. A general liability policy covers harm to other people that may arise from that work. You want to ensure that completed operations liability coverage is included. This covers your current and past projects. For example, if the plumbing work you did two years ago results in a pipe exploding after you completed the project, this type of coverage protects you.
Commercial Auto
A commercial auto policy covers you for liability and property damage related to a vehicle accident that you caused during the course of business. You want to ensure that any vehicles used for business are covered under this policy. This includes specialized trucks and trailers, such as cement mixers and auto transport trailers. It may also cover equipment that is permanently installed on the vehicle, such as a dump truck insert.
Workers Compensation
If you have employees, you need workers compensation insurance. This includes office staff – not just workers on a job site. If a worker is hurt on the job, the medical bills and lost wages can add up pretty quick. For example, according to the National Safety Council, the average claim for a slip or fall incident is $47,681. What's covered under workers compensation insurance can vary from state to state.
Protecting Your Assets
If you have assets like equipment and real estate, you should consider these insurance policies:
Inland Marine
Inland marine originally covered ocean-bound vessels and materials but evolved to include property and events that have little or nothing to do with water. In construction, this type of insurance may be called tool and equipment insurance or contractor equipment insurance. It can cover events that result in the loss of tools and equipment, such as theft or fire on a jobsite. It can cover equipment like cranes and excavators. Even leased or borrowed tools and equipment may be covered with inland marine insurance.
Course of Construction (COC)
COC insurance, also known as builders risk insurance, covers buildings and other structures while they are under construction. The basic policy is typically limit to fire, weather, and vandalism events. However, you may be able to add coverage for other events such as floods or earthquakes. In addition to structures, COC typically covers foundations, building materials, model homes and their contents, paving, fencing, and more.
Personal Umbrella
A personal umbrella policy can protect your personal home by providing liability coverage above and beyond the liability limits provided in your auto and homeowners policy. It normally requires that you keep higher liability limits on those policies.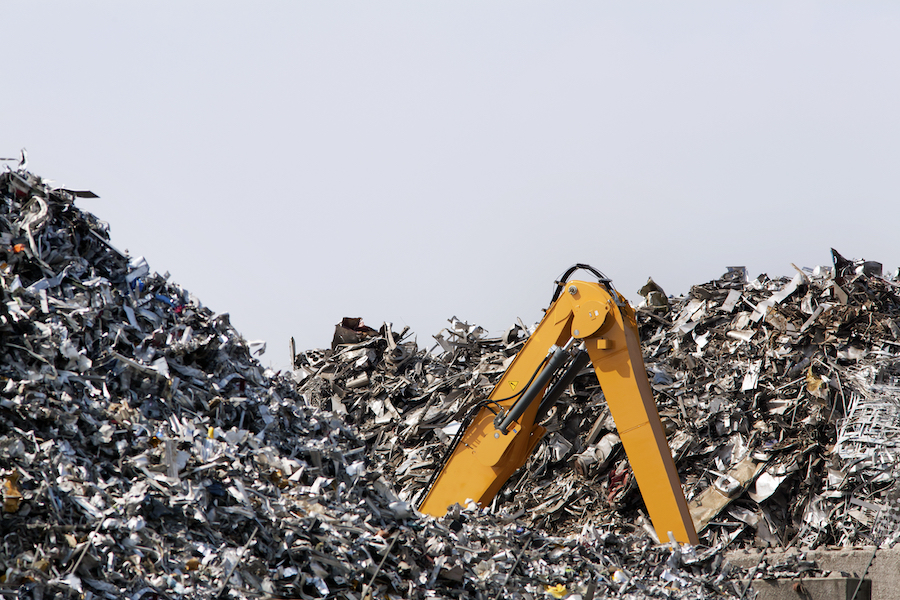 Meeting Contract Requirements
Some clients may require you to buy certain types of insurance policies before they will even consider hiring you, including:
Contractors Errors and Omissions (E&O)
Contractors E&O is typically required when working for a large general contractor or taking on larger projects. It covers damages due to defective materials and workmanship. However, it can also cover issues that can be associated with design services. Because this type of coverage may cover "failure to function" incidents, clients such as general contractors and property owners may require it.
Surety Bonding
A surety bond is a way to financially back your construction contracts. It guarantees that your contractual obligations will be met. That's why stakeholders like general contractors, subcontractors, and project owners may require it.
Complying With Laws
Some insurance required by law we have already covered. This includes workers compensation (only needed when you have employees), commercial auto insurance, and surety bonds. In some instances you will be required to name the general contractor and project owner as insureds on your policy.