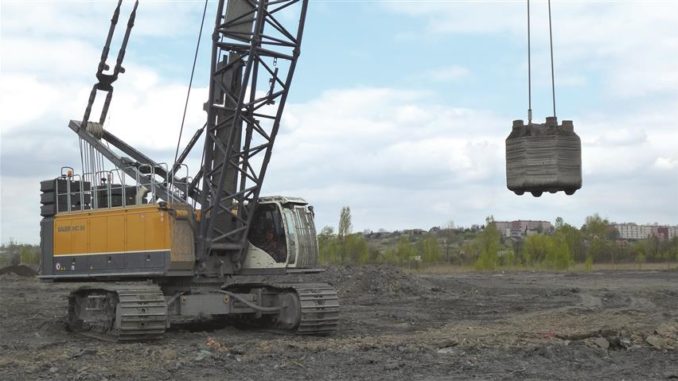 Schrobenhausen, Germany – Over the last few years, the MC duty-cycle crane series have solidified their territory in the Bauer product portfolio and are the preferred choice for many specialist foundation engineering methods requiring the use of such equipment as the basic machine. In particular, the development of the new mid-size platform has provided excellent conditions for a broader expansion beyond exclusively foundation engineering applications. This applies primarily to traditional duty-cycle crane equipment, such as mechanical and hydraulic grabs, vibrators of various designs, but also the use of pounders in automated soil compaction. The MC's robustness has a particularly positive impact here. The cranes are designed to permanently withstand the high dynamic loads typical of specialist foundation engineering, which makes them ideal for other sophisticated procedures as well. This is ensured by the robust steel construction, the flexible operating functionality and the use of high-quality components, based on the operational experience that Bauer brings to the development of the equipment both from its own specialist foundation engineering division and from customers of BAUER Maschinen GmbH.
The MC 96 has been very popular in the 130 t class for many years as an absolutely reliable piece of equipment designed to suit construction site environments. The addition of the MC 86 as a 110 t duty-cycle crane and most recently the MC 76 in the 90 t category on the basis of the identical upper carriage platform mean that these new models can expect a similarly successful development. The focus of this year's newly introduced MC 76 is on its application as a base machine for mechanical two-rope grabs, which are in widespread use as equipment for producing diaphragm walls. For this purpose, the equipment is virtually predestined by the newly developed 30 t winches with particularly high stroke speeds and rope capacity.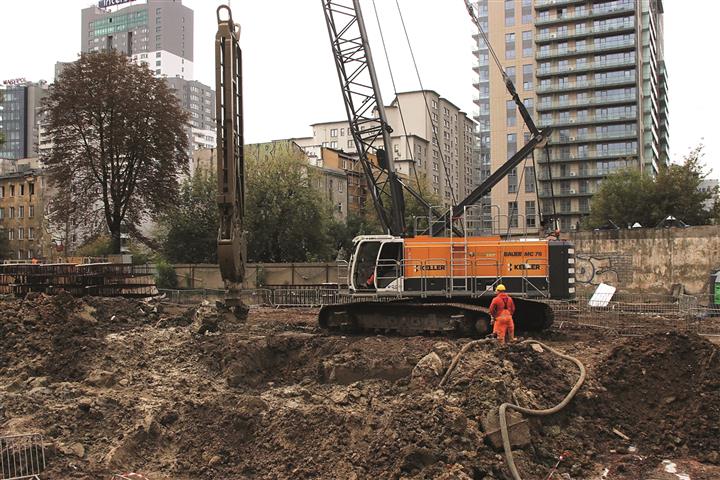 A special feature of the central Bauer duty-cycle crane series is the variability of the common upper carriage platform, which can be specified for the respective market and the special application profile with suitable diesel engines in the power range from 470 kW to 570 kW. Thus, the respective MC can be equipped to suit regionally variable fuel grades and emission regulations and according to the customer's performance requirements. Common to all versions is the very low fuel consumption, which is achieved thanks to the modern EEP technology.
Well-known on the market and increasingly popular with customers are the MC's safety and environmental features, some of which are available only from Bauer, such as the personal safety system for the boom walkway, the overload protected rope attachment point or the noise protection kit. These provide practical solutions for improving safety levels on construction sites and help to improve the environmental sustainability of large-scale duty-cycle cranes.