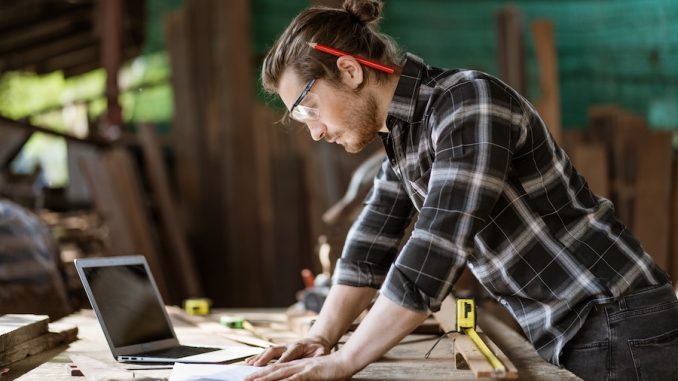 It's not just experienced contractors in their 40s and 50s. It's young guns in their 20s and retirees coming out of retirement as well. They're crushing it. Many of them are making between $500,000 and $1,000,000 per year–and some millions per year. Afraid of an incoming recession? Not these guys. So what exactly are they doing?
We could enter a recession–if it hasn't started already. But that doesn't need to intimidate or frighten you. As a matter of fact–compared to most other industries, like real estate and retail–the construction industry actually performs pretty well during hard times. But regardless if a recession will be a factor or not, if you want to learn more about how you can prepare, check out our 'How to Prepare Your Construction Business for a Recession' guide.
But you're interested in becoming a successful contractor, right? Before we get into the "hows", let's take a quick look at some of the "whys". Here are some of the reasons why being a contractor is one of the best career choices right now:
According to the AGC (Associated General Contractors of America), the construction industry has more than 745,000 employers with over 7.6 million employees and creates nearly $1.4 trillion worth of structures each year. In other words, the construction industry is huge–with enormous opportunities for smaller, self-made contractors like you.
The construction industry's revenue has risen at an annualized rate of 2.7% from 2016 to 2021. So how much of that revenue do you want to take for yourself?
1,337,800 new housing units were completed in 2021, a 4% increase from 2020. If you're a general contractor then there's no excuse–you should be taking advantage of these jobs.
Workers in the construction industry account for approximately 4.8% of the entire U.S. workforce. So–even during labor shortages–you should be able to find talented workers looking to make a living.
And best of all… you get to work for yourself!
And what are some of the highest paying construction jobs as an independent contractor? According to the U.S. Bureau of Labor Statistics:
Elevator and escalator installers and repairers: $97,860/year
Boilermakers: $64,290/year
Construction and building inspectors: $61,640/year
Electricians: $60,040/year
Plumbers, pipe-fitters, and steamfitters: $59,880/year
Ironworkers: $57,160/year
Sheet metal workers: $53,440/year
Drywall and ceiling tile installers: $48,350/year
Construction equipment operators: $48,290/year
Carpenters: $48,260/year
Masonry workers: $48,040/year
Solar photovoltaic installers: $47,670/year
So there's contractors generating millions of dollar per year?
Yes.
There's all sorts of examples out there like this CNBC article about a 31-year-old general contractor who built a multimillion-dollar company in just two years. While still working full-time at a construction development company, he signed up as a general contracting pro on Thumbtack. Just seven months after that, he launched his own construction business. And two months after that, he left his previous job and was entirely on his own generating $1,000,000+ per year.
And–in some cases–the government pays a single contractor $1,000,000 just for a single job.
So how are these contractors making $1,000,000 per year? What are they doing differently than the average contractor? Getting straight to the point, here is our list of the key reasons why:
Hiring and managing employees. Some would argue that this is the most important aspect of managing a profitable construction business, and we have to agree. We find that very, very few contractors can do this properly.
Responsible money management. If you can't budget properly or if you're irresponsible with money, you won't stand a chance as a construction business owner.
Respect for marketing. We wish this was the case, but construction isn't only about building things and operating badass equipment. The most successful construction entrepreneurs have a respect for marketing and understand that their competitors do too.
Knowing the target audience. Who exactly are you targeting and why? We're surprised by how few contractors can answer this question.
Letting your work speak for itself. The 31-year-old mentioned before put it perfectly: "People want to know what you did last, when you did it, and where it was. Provide validation that the work you've done is high-end."
Customer service is real. Customer service isn't just dealing with a client when they complain–it entails service before, during, and after a client hires you.
It's all about the Benjamins. Can't afford to launch a construction business on your own? That's fine. But you need to be relentless about getting that money–whether it's from banks, investors, family, or whatever source you can find.
Scaling properly. Most contractors aren't even sure what scaling is–let alone doing it properly.
Patience. It's not everyone's favorite piece of advice, but–in our experience–most contractors simply aren't patient enough. They quit before their construction business really takes off.
Hunger. Some contractors simply aren't driven enough to scale to a $1,000,000+ construction business, and that's perfectly fine. There's plenty of contractors out there making $100,000 per year, and that's exactly what they need. But if that's not the case for you–we understand and respect that–but you need to be very honest with yourself and understand how far you're willing to go.
We know–these are just quick tips–you want the whole enchilada. Well, it's hard to give you the entire solution in just a few minutes. That's why we recommend you check out Heavy Ape. Their 'Build Your Own $1,000,000+ Construction Business' online course includes topics including–but not limited to:
Why do Businesses Fail in the Construction Industry?
What Problem Will You Solve?
How to Secure Capital for Your Construction Business
Creating a Solid Business Plan for your Construction Business
20 Reasons a Construction Business Loses Profits
Don't Get Ripped Off! Tips for Working with a Marketing Agency
Equipment Financing Guide
How to Efficiently Scale Your Construction Business
Marketing 101 for Your Construction Business
How to Deal with Competition – Lessons and Victory
Bidding on Construction Projects Like a Pro
We've taken the course ourselves and even provided a testimonial on their platform. We implore you to take the course. Their upgraded option even gives you access to their private WhatsApp group, where their team will consult with you to help grow your construction business.