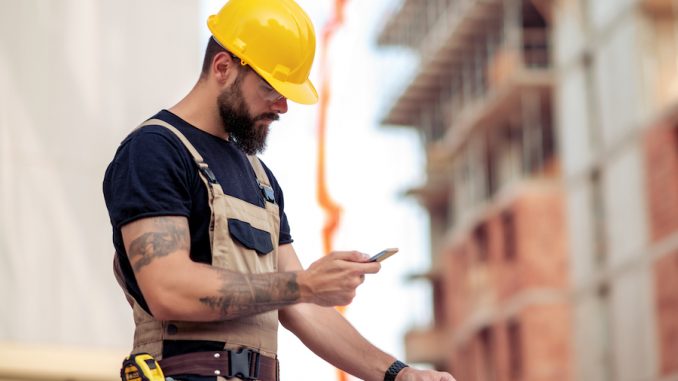 You can remodel a kitchen better than any of your competitors. You build dream homes for your clients. Maybe you're super special and have mastered the art of marketing. That is awesome. Truly, it is. But sales is everything in your construction business. In this article we explain why.
Sales vs. Marketing
Sales and marketing are not interchangeable. It is a symbiotic relationship. Marketing drives sales and sales drives marketing. How? In a nutshell, marketing brings potential customers to your doorstep. Sales gets them through the door and handing you money on the way out. What you sell and who you sell to can change the products and services you market – and to whom.
How Sales Drives Marketing
When you start marketing your construction business, you make assumptions about which products and services are more likely to sell – and the type of customer most likely to buy them. But people can surprise you. Let's say you've been marketing kitchen remodels to higher income couples. But you start getting calls from middle-income homeowners who need affordable options to accommodate their aging parents. Before you know it, you've developed a market niche. Meaning that you will now market to middle-income homeowners looking to create space in their home for Mom and Dad.
Every Team Member Drives Sales
It's not just the sales team who sells. It's officially their job and they bank the commission. But every single person that a customer interacts with can increase or decrease sales. A rude receptionist makes a prospective client hesitate to do business with you. A poor project manager can definitely cutoff future sales by missing deadlines and going over budget. Every point of contact should be a positive experience for each customer. You need to train your team to be aware of their role in the sales process.
Why You?
A key part of sales is the ability to quickly explain why a prospective customer should do business with your construction company. Especially these days when clients have access to unlimited amounts of information about products, services, and companies.
Problem Solver
You should know your customers well enough to understand their problems and how you can solve them. Some of this knowledge evolves over time. As we said, sales and marketing are different, but closely related. However, when you created your business plan you outlined your target market. (You did this, right?) Before you started your business you thought about what you would sell and who would buy. You thought about the types of problems you could solve for at least some people.
Small Talk
Look around you and listen. Or ask some questions – then listen. What types of products and services do you hear people complain about? What do they love about their current vendors? If you ask someone about the products and services you currently sell, what do they say? They may say things like "I can't find anyone who will pull the weeds in my garden." Or "I want to remodel my kitchen, but the prices are just crazy." How about "I'm contacting people to fix my driveway, and no one calls me back." These are problems that you may be able to solve.
You Must Deliver
Don't promise things you can't deliver. That is the kiss of death for any business. When you're dealing with someone's home or business, it's like they are trusting you with their baby. Most people love their homes. Someone who owns a business (you should know) has worked too hard to have someone mess it up. A bad plumbing job in a restaurant bathroom? Delays in a kitchen remodel that leave a family living in a work zone? If you can't deliver high quality work or keep to a project timeline, you shouldn't take on the project.
Would You Buy from You?
An important question to ask yourself is "Would I buy from my company?" If the answer is "yes" then the next question is "Why?" If the answer is "no" then, of course, the next question is "Why not?" You know what you do well and what needs improvement. Are you honest enough to admit it to yourself? Do you care enough about your construction business to leverage what you do well and fix what needs fixin'?
The Sales Process
There are specific steps in the sales process. Understanding these steps can help you identify areas of needed improvement. For you personally and for each person a customer comes into contact with at your construction business.
Step #1 – Sales Lead
The sales process kicks off with a lead. A lead is a person or company interested in buying your product or service. There is a chance that they may become a customer – so they are known as a prospect. Learn more about lead generation in our article, Lead Generation and Lead Generation Services in The Construction Industry.
Step #2 – Qualified Prospect
You don't want to waste your valuable time on a prospect who is not going to buy – or can't lead you to others who will. You'll want to qualify a prospect before you invest too much of your energy and resources. There are several ways to qualify a prospect, including:
Interest Level
Here you are gauging not just the prospect's level of interest in buying from you, but your level of interest in selling to them.
Your Interest Level
Are you qualified to take on their project? Do you presently have enough staff and resources for the project? Do you know this prospect? Have you worked with them before? Do you have a good relationship with them? Are you aware of other construction companies who have dealt with them? How was their experience with them? One way to find out is to see if the prospect left a review for that vendor. Another way is to ask – both the company and the prospect. To the company: Hey, I heard you remodeled so-and-so's bathroom. They just called me. (Then let them talk.) To the prospect: Hey, I heard so-and-so construction company remodeled your bathroom. How did it go? As we always tell you, ask open-ended questions then zip your lips. It's amazing what some people will tell you.
Your Prospect's Interest Level
How did they hear about your company? Are they getting quotes from competitors? What's their budget? What's their timeline? If the prospect is thinking about maybe doing this project next year, send them information, but don't spend a lot of time. Unless it's a large, lucrative project from a large, lucrative prospect. Generally, it's not a good idea to ballpark an estimate. Tell them you are happy to meet them to review their project requirements and provide an estimate. If they don't want to do this, the interest level question has been answered with a resounding, "Not very interested." At least not right now.
Project Size
The project may be too large or too small. Don't discount small projects. Some prospects test a construction company with a small project first. A small project may give you a chance to expand into another area of business with minimal investment. The prospect may also be someone who has a lot of connections. Wow them on this small project and they may introduce you to their rich friends. On a large project, you may be able to subcontract out some of the work (which is what construction companies do much of the time anyway). The project may be large enough to bring in a partner. But small or large, be sure the project is the right fit for your construction company.
Budget
Make sure the prospect's budget is in line with their job requirements. Someone asking for champagne kitchen finishes on a beer budget is trouble from the start. You can – and should – use the opportunity to try to educate the prospect. Some prospects are not aware of how much things cost, and the labor involved. Just watch an episode of HGTV's "Love It or List It" and you'll know what we mean. They don't understand why it's such a big deal to knock down a wall or raise the roof. Explain what your estimate is based upon. If that doesn't work – let the next construction company try to educate them.
Timeline
Like budget, some prospects have unreasonable expectations to the amount of time it takes to do the work. Does the prospect really need the kitchen remodel done in a week? If they are putting their house up for sale, then perhaps they do. What can they expect to have completed in their stated timeline? Of course, this assumes they make no changes. Which nearly never happens. Again, this is an opportunity to educate the prospect. Either you reasonably believe you can meet their timeline – or convince them to extend it. But if you know up front that you can't do it, we recommend you let the next guy deal with it. If you take the "it's only a problem for the winner" approach, well, good luck.
Finances
There are a two key angles on financing a project – yours and the prospect's. Does the project require special equipment or high end materials? Can you get enough of a deposit to cover it? If not, can you risk the cash or credit up front? Of course, you need to make sure that the prospect has the means to pay for the project. For large projects, they must show they have the funding. For smaller residential projects, a deposit to cover materials may be sufficient. As we advise in our article, Why Do Businesses Fail in the Construction Industry?, every deal you make should be in writing.