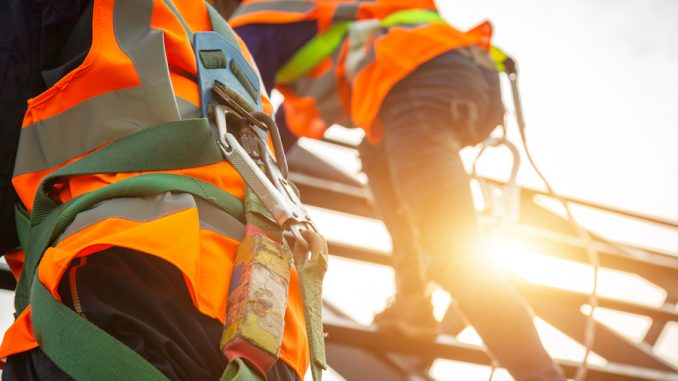 Safety should always be top priority for any construction company. Small to medium-sized construction businesses may have a higher risk due to budget and time constraints. In this article, we'll discuss how to make your construction company a safe place to work.
Personal Protection Equipment (PPE)
If you've been following E&C, you know we often talk about PPE. Okay, we hound you about PPE like your mom might do. That's because it's the first step in worker safety. It's also an area where both employees and employers like to cheap out. It's actually the most cost-effective way to avoid serious injury – or death – on the jobsite. If we've told you once, we've told you a thousand times to wear:
A hard hat.
High-quality work boots.
High-quality work gloves.
An orange safety vest that loudly proclaims, "Here I am!"
Safety eyewear.
The Occupational Safety and Health Administration (OSHA) gets specific about the equipment that employers are required to supply and pay for in order to comply with OSHA standards, and we quote: "…hard hats, gloves, goggles, safety shoes, safety glasses, welding helmets and goggles, face shields, chemical protective equipment and fall protection equipment." There are "a few exceptions" and we recommend you head over to this site to learn more.
Worker Training
There are several components to worker safety training, including:
OSHA Training
Whether you are required to provide OSHA training may vary by state. But just because you don't have to, doesn't mean you shouldn't. There are companies that provide OSHA training. The OSHA website provides resources, such as the booklet Training Requirements in OSHA Standards. 
Safety Meetings
You should hold regular meetings to discuss a particular safety topic. These are also called "toolbox talks." There are companies that provide toolbox training resources. OSHA provides free documentation on nearly any safety topic you can think of here.
Safety Incentives
Provide your construction workers with incentives to follow safety procedures. Share safety stats regularly with your team. It is best to reward safety behavior – such as attending safety meetings and training, reporting hazards, and developing solutions. Basing the incentives on days without incidents may encourage underreporting.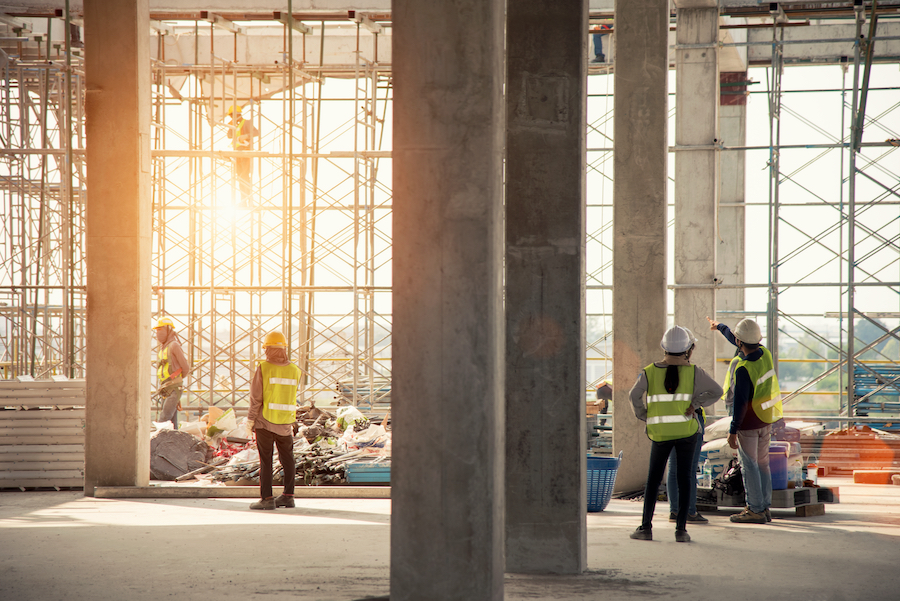 Equipment Maintenance
Another cost-effective way to increase worker safety is to make sure the equipment they use each day is functioning properly. There are two ways to do this: regular scheduled maintenance and visual inspections. Consider purchasing extended warranties on equipment you buy. Another option is buying maintenance contracts from local equipment dealers. Any equipment should be inspected before each shift. Use an inspection checklist that is signed and dated by the worker who performs the inspection. Keep these on file. Should a problem arise in the future you can show that the equipment was regularly inspected.
Lockout / Tagout (LOTO)
You should implement a lockout / tagout (LOTO) program wherever there is equipment on the jobsite that can cause a hazard during maintenance or repair. The "tag" is a way of communicating the hazard by tagging the equipment. The "lockout" is a procedure for making the equipment inoperable. OSHA provides a wealth of information on LOTO. There are companies who can assist you in LOTO procedures development and training.
Site Safety Committee
Assemble a team of employees from management to field workers to walk each site during the pre-construction phase to identify hazards. They should develop a corrective action plan to fix problems identified on the site. All employees impacted by the identified hazards should have input into the plan. It's also a good time to develop a risk mitigation plan where potential risks are rated. A mitigation plan should be developed for each risk rated as having a high impact to the project and a high likelihood to occur.
Insurance
For some smaller construction companies, one lawsuit could close their doors. Talk to your insurance agent about the different types of policies that can protect your company and personal assets. A personal liability policy, workers compensation, and general business insurance should be discussed. Other ways to protect your assets are related to how you structure your company. We highly recommend talking to your attorney about your options.
Safety Software
There are various types of software that can help you manage your safety programs and protocols. Popular programs include SafetyCulture's iAuditor and SiteDocs.
Top 10 Construction Safety Tips
Follow these Top 10 construction safety tips to keep your employees safe on the jobsite:
Provide high-quality PPE to each construction worker.
Provide OSHA training for your construction team.
Hold regular toolbox talks.
Develop a safety incentives program.
Assemble a site safety team.
Implement Lockout / Tagout procedures.
Regularly maintain and inspect equipment.
Use checklists for visual inspection of equipment.
Implement hazard identification and assessment at each jobsite.
Use safety software to manage safety programs and protocols.
Conclusion
Construction safety is a critical part of your business. In fact, it can mean the difference between having a successful construction company – or not having a company at all. Talk to your insurance agent and attorney about ways to protect your business should you ever be sued after a workplace accident. Mitigate workplace accidents by providing high-quality PPE and regular construction safety training for employees. Daily inspections and scheduled maintenance of construction equipment also increases jobsite safety. Consider implementing software to manage your construction safety programs and protocols. A safe workplace is a happy workplace.