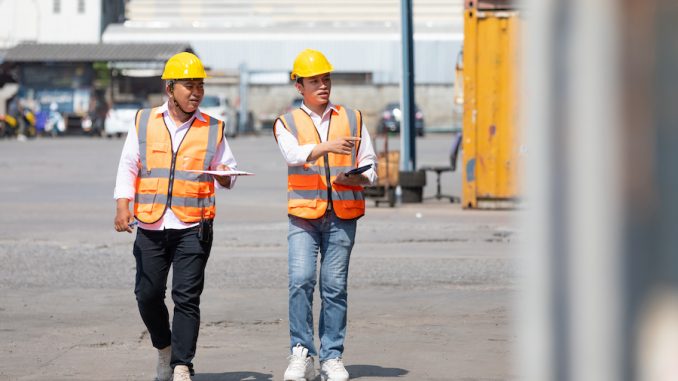 You have a global workforce at your fingertips. Freelancers and consultants can be hired to handle many aspects of your construction business. In this article, we discuss the difference between freelancers and consultants and specifically how each can help grow your business. We'll also give you tips for hiring and managing freelancers and consultants.
What is a Freelancer?
A freelancer is an independent contractor. You can hire a freelancer directly – in which case you need to pay them on a 1099. Or you can hire freelancers through an online agency, such as Upwork.com or Toptal.com. Freelancers typically provide support for your construction business on a short-term hourly or project basis. You are paying them for their skill set in a particular area – such as marketing. There are freelancers who provide back office support such as a virtual assistant or a bookkeeper.
Why Hire a Freelancer?
A freelancer can handle work that does not necessarily require a dedicated employee. Many freelancers work remotely. This expands access to talent beyond your local area. In fact, you can hire freelancers who live anywhere in the world as long as they have an internet connection.
Growing Your Business with Freelancers
There are many ways that a freelancer can help you grow your business. Here are some examples:
Virtual Assistant
A virtual assistant can handle traditional secretarial tasks like answering phone calls and responding to emails. They can improve your customer service by quickly responding to client requests and leads. They can set appointments and make travel arrangements. A virtual assistant can help you hire temporary construction workers by conducting initial interviews and background checks.
Bookkeeping
Most smaller construction companies need a bookkeeper for just a few hours a month. A freelance bookkeeper can handle tasks such as:
Payroll processing.
Purchase order management.
Managing 1099s for subcontractors.
Tracking and reporting sales tax.
Generating financial reports such as profit & loss (P&L) statements.
Social Media Management
As we explained in our article, Marketing 101 for Your Construction Business, it's important to have a social media presence for your construction company – but only if you can keep the content current. A freelancer can setup and manage your social media on popular platforms such as Facebook, Twitter, and Instagram. They can create posts and tweets, as well as post pictures of your projects on platforms such as Instagram. They can engage with followers who comment on your social media content.
Graphic Design
A freelance graphic designer can design your logo, business card, and traditional mail campaign materials. They can help you select colors and fonts to use across all digital and print media. They can work with your website developer to design your website.
Website Development
A freelancer website developer can build your website and work with your freelance graphic designer to design it. They can create and update forms to capture visitor information and popups to incentivize email signup. A freelance website developer can make sure the plugins and widgets used for the website are current. They can ensure your website is secure and not taking too long to load.
Content Creation
Posting meaningful content on a regular basis grows your business by driving traffic to your website. It increases your social media presence which in turn helps build your construction company's brand. (We discuss branding and brand loyalty in our article, Tips for Hiring a Marketing Firm to Promote Your Construction Business.) A freelance writer can write the copy for your website pages, email campaigns, and print media.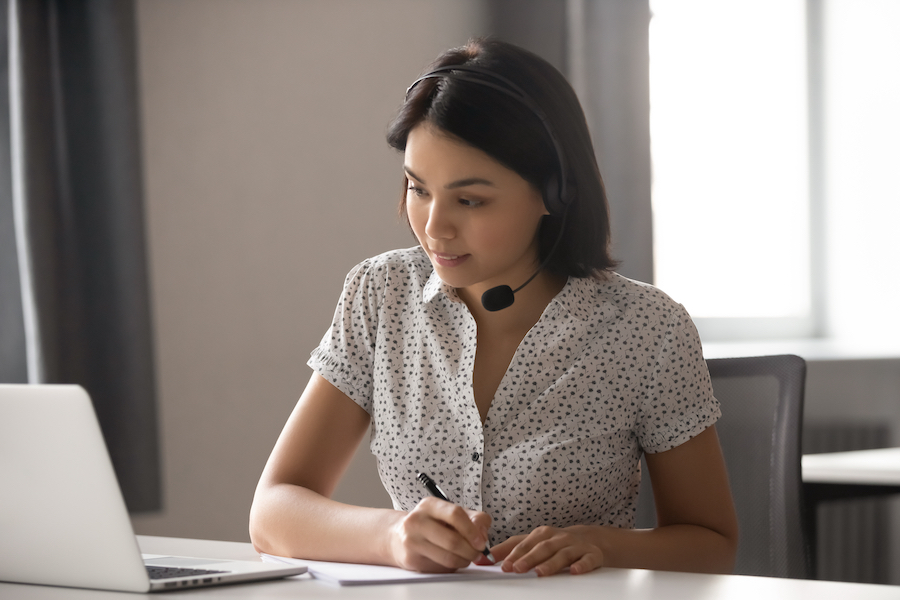 Hiring Freelancers
There are several online platforms where you can hire freelancers such as Upwork.com and Toptal.com. Some freelance companies specialize in particular areas such as accounting. You can even hire engineers and architects on a freelance basis.
Posting a Job
Typically you post a job that describes the work, timeline, and budget. Freelancers then submit proposals. You can hire them on an hourly or fixed-price basis.
Talent Search
You can typically search for the talent you need by job title, skill set, location, and more. The freelance company may recommend freelancers that generally meet your requirements. You review each freelancer's profile and request bids from those that you would like to consider.
Fees
You will pay a fee to the freelance company in addition to the freelancer's fee. The freelancer usually pays a percentage of their pay to the freelance company as well. Often 5-20%. The platform earns this fee by providing you access to talent worldwide and giving freelancers access to jobs.
Escrow Services
The company provides escrow services that protect you and the freelancer. They collect payment from you on the freelancer's behalf. When the freelancer submits work, you review it and, if satisfied, request payment be released. If you are unhappy with the work or the freelancer is non-responsive, you can submit a dispute so that the funds are not released.
Communication
All communication with the freelancer should take place through the platform. Typically, a virtual meeting area is set up for each project. Minimally, you can message each other and exchange documents. Depending on the platform, you may be able to conduct voice and video calls with the freelancer.
Tips for Hiring Freelancers
Job posts should be clear and concise.
Include details such as the number of website pages.
Request fixed-price bids for short-term projects such as writing an article or building a website.
Pay hourly for longer-term jobs such as a virtual assistant.
Don't ask unnecessary screening questions. Save them for those you interview.
Never ask for free work. If you want a sample, pay for it.
Ask for only those skills needed. A virtual assistant likely doesn't need a PhD.
Do not discriminate by asking for a particular gender, race, age, religion, etc. Not only is it illegal in most states, but you may also miss out on great talent.
Tips for Working with Freelancers
Respond quickly to requests for information or feedback.
Review and respond to submitted work promptly.
Approve payment immediately if work is acceptable. It can take up to 2 weeks for the freelance company to release funds.
Communicate through the platform. This provides a written record should a dispute arise.
Pay bonuses to freelancers who do exceptional work.
What is a Consultant?
A consultant may be a freelancer, but often works for a private company or consulting agency. They may also have their own consulting business. You may be able to connect with consultants through LinkedIn.com, a popular business platform. Consultants typically have expertise in a particular area, such as finance, management, or operations. You are paying them for their good advice.
Why Hire a Consultant?
You're an expert in the products and services that you provide through your construction business. But that does not mean you are an expert in finance, management, and operations. Consultants can assist you in several ways, including streamlining operations to lower costs and increase profits. Even if you are an expert in these areas, talking through ideas with a consultant can help you make better decisions for your construction business.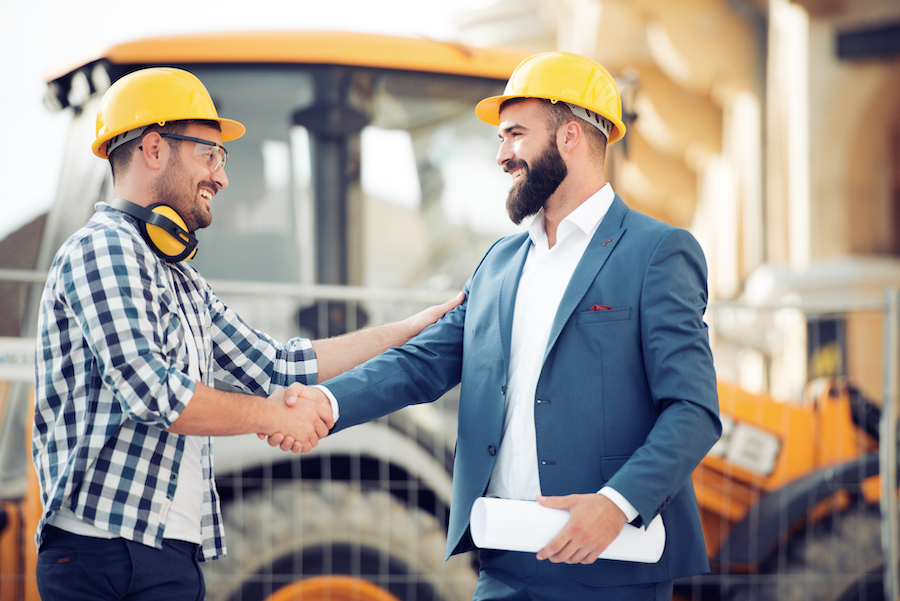 Growing Your Business with Consultants
Here are some areas where a consultant can improve and grow your construction business:
Finance
A financial consultant can improve the financial health of your construction business by:
Assessing your company's financial status.
Evaluating options for raising capital.
Forecasting revenues and costs.
Identifying risks and opportunities in the construction market.
Ensuring your company's financial procedures comply with current laws.
Management
A management consultant can assist in solving organizational problems. This can encompass a wide range of issues. Generally speaking, a management consultant can:
Determine the cause of a business issue.
Implement new processes and procedures.
Use data analysis to identify problems within your organization.
Make specific recommendations to improve your management of projects and people.
Assist in helping your team get on board with organizational changes.
Operations
A business operations consultant can analyze your current processes and procedures and recommend ways to streamline them. Some of the ways a business operations consultant can assist you include:
Solving supply chain issues.
Increasing labor productivity.
Improving fleet management.
Implementing project controls to increase profit margins.
Improving pre-construction services and estimating.