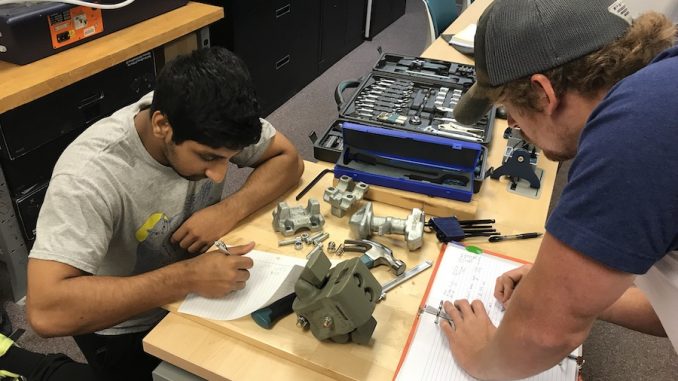 Tandemloc partnered with local Eastern Regional Engineering Director Bill Fortney at North Carolina State University's Havelock Campus to give engineering students the opportunity to have some hands-on experience with mechanical devices.
After considering several of our products, Tandemloc provided the Tandemloc Connector and Double Cone Two Position Twistlock for the assembly experience. The students got to take the products apart, observe draft angles, fastener torques and types and then put them back together.
For more information about Tandemloc, please check out www.tandemloc.com.