View the complete article here.
The trucking industry is a huge part of the U.S. economy – racking up nearly $800 billion in revenue in 2019. A stunning 70% of goods are transported by truck each year. That's a lot of trailers hauling everything from furniture to cars to that wrench set you bought online. In this article we discuss the many different types of trailers and how they are used.
Popular Trailers
There are several types and sizes of trailers, but these are the most commonly used:
Flatbed
The flatbed trailer is often used because it's easier to place items on them. They can handle odd-shaped equipment that would be difficult to load into an enclosed trailer. The catch is that the load is vulnerable. You must take care to properly tie down large equipment. Some loads need to be protected from the elements. There are various types of tarps that are used such as a smoke tarp to protect smaller loads from the truck's exhaust or a lumber tarp to keep wood dry when it rains. A standard sized trailer is 8 feet, 6-inches wide and either 48-, 53-, or 60-feet long. The maximum allowable length is proscribed by both federal and state laws.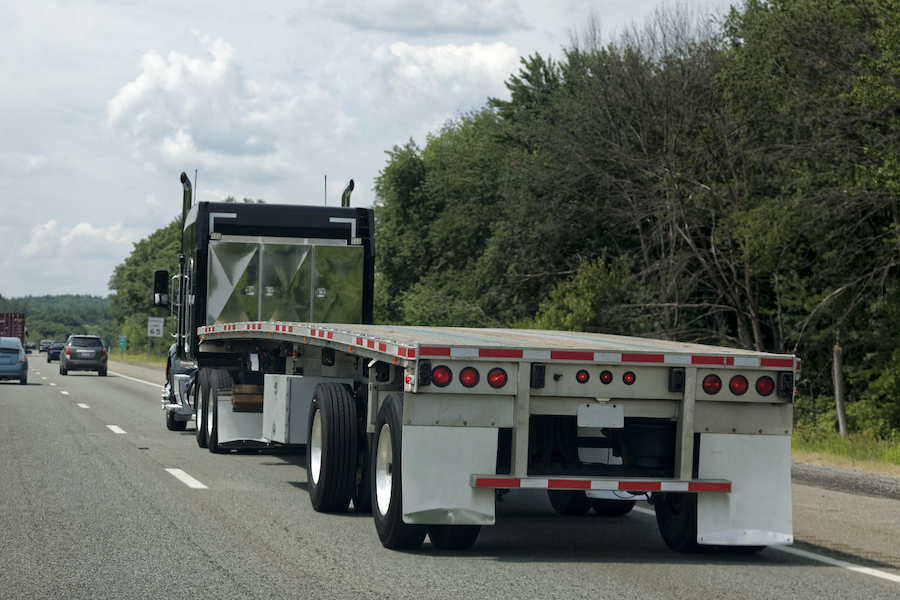 Step Deck
Step deck trailers are similar to flatbed trailers. However, they are lower to the ground and offer two deck levels and ramps. This makes it possible to unload cargo using a forklift. The lower open trailer allows slightly taller loads to be transported.
Lowboy
A lowboy trailer is a semi-trailer that has drop decks before the wheels, behind the gooseneck. They sit low to the ground. The drops allow them to transport cargo that can't be handled by other types of trailers. However, the maximum load limit depends on the number of axles. Although a two-axle lowboy can carry up to 40,000 pounds, additional axels can double that weight.
Removable Gooseneck Trailer (RGN)
Like the lowboy trailer, RGNs hold loads close to the ground. In fact, they have a section in the middle that is dropped down (called a "well") that allows loads up to 12 feet high to be transported. Heavy equipment, such as bulldozers, can be used to drive this type of trailer by detaching the front end.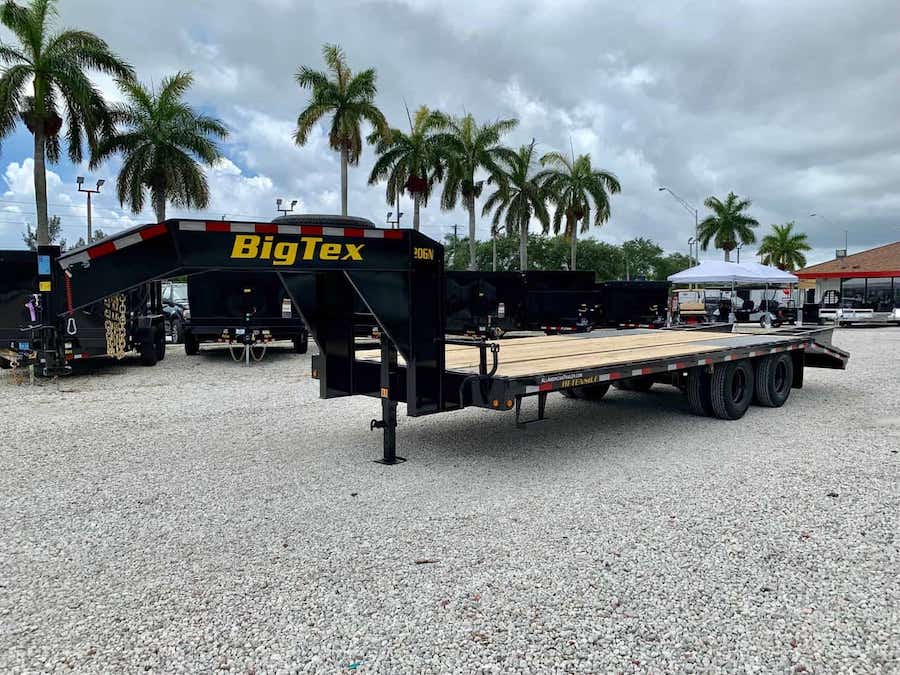 Dry Van
A dry van is a box trailer with no temperature control. It keeps the load safe from rain, dust, road debris, and other hazards that can cause damage. Because it is enclosed, it offers some measure of security. You can place shelving and cabinets in the interior to better organize the load. Typically, a dry van is 48 to 53 feet with a weight limit of about 45,000 pounds. Some dry vans can be loaded from the side, others from the back.
Refrigerated Trailers
A refrigerated trailer is also known as a reefer. These types of trailers have a cooling system and ventilation. They are used to transport frozen foods, flowers, medicine – anything that requires a certain temperature to be maintained during transport. A reefer has a condenser, evaporator, and compressor located inside its closed container. Like the dry van, it has a maximum load limit of about 45,000 pounds.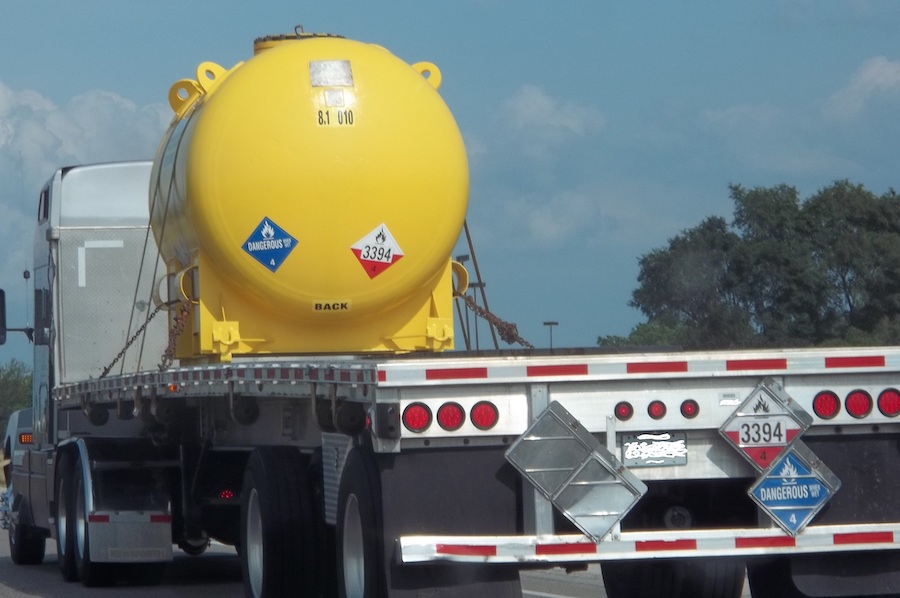 Specialty Trailers
Specialized trailers are used less often since they are meant to handle a specific type of load. A specialty trailer may carry up to 200,000 pounds. A separate permit and license are needed to transport goods with these types of trailers. Common specialty trailers include:
Hazardous Materials
Transporting hazardous materials is dangerous work. It needs to be loaded properly and transported carefully. These types of materials are heavily regulated. Hazardous materials include explosives, radioactives, poisons, corrosives – anything dangerous to humans, animals, and the environment.
Display
Display trailers are used for advertising (like a moving billboard). They are also used for tradeshow events and can be setup as a mobile showroom.
Food Services
A food trailer is in essence a traveling restaurant. They are larger and less expensive than food trucks.
Fold Out Room
Fold out room trailers allow you to meet federal and state roadway regulations and provide the room you need for your business. Once parked, rooms extend out from the trailer. Perfect for mobile classrooms, offices, stores, and much more.
Medical
Medical trailers are used for mobile clinics, mobile hospitals, and testing / lab facilities.
Other Trailer Types
There are several other types of trailers. These include:
Side-kit
Side-kit trailers have removable sides. This allows for faster unloading with the use of forklifts. They are for heavier cargo that do not need to be – or cannot be – packed into containers.  They are often used for coal, sand, and crops.
Stretch Single Drop Deck
A stretch single drop deck trailer is basically a drop deck trailer with a longer bed.
Conestoga
A Conestoga trailer is a flatbed trailer with an accordion tarp system that can be pulled out to cover the load. It gives you the convenience of a flatbed with a way to quickly protect and secure the load.
Conclusion
There are many types of trailers to choose from to meet the requirements of any business. Some are just variations on the flatbed trailer – like the lowboy and step deck. Others are used to move goods that require special handling – like refrigerator trailers. Specialty trailers support many types of businesses from food service to mobile hospitals. Trailers keep goods moving and the economy humming.